Solely Announces New Product Launches at Expo West 2019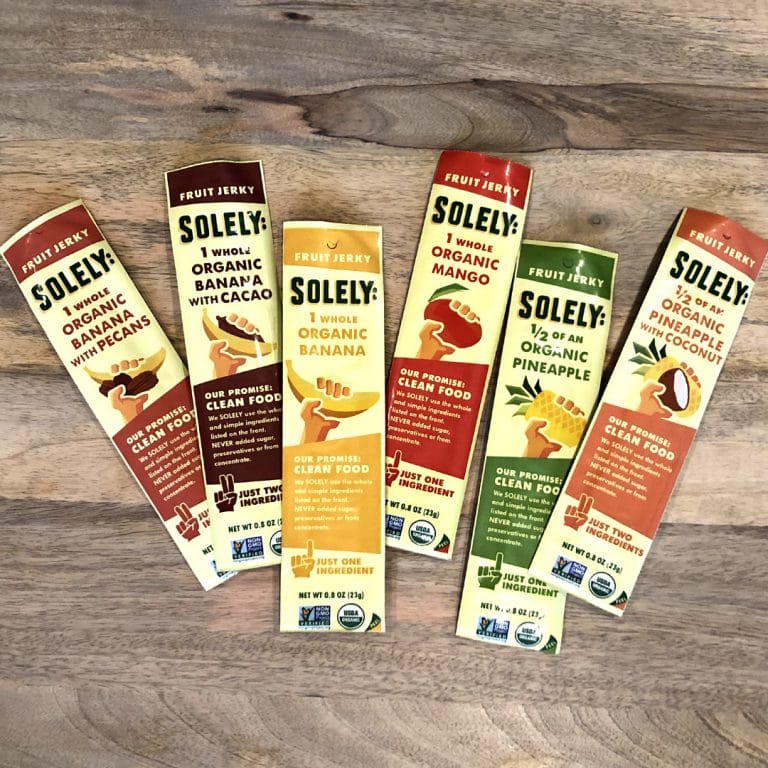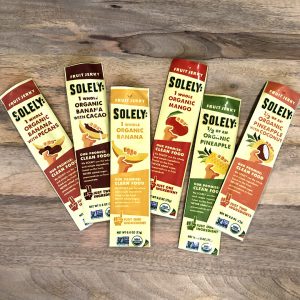 LA JOLLA, Calif.— Solely, Inc. the new brand that surprised and delighted the natural food trade during Expo West 2018, has announced the launch, during Expo West 2019, of a number of new extensions to its namesake line of innovative, plant-forward, single and two-ingredient organic, fresh-pressed fruit jerky products.
Solely will be presenting new flavors for its fruit Jerky line and a number of delicious organic, no-sugar-added dried fruit snacks.
"Solely's organic, single and two-ingredient fruit jerky and dried fruits are as close to fresh as you can get," said Simon Sacal, Solely's CEO. "The fruit is grown on our certified organic farms, where it is picked at the peak of ripeness and flavor. We never add sugar, sulfites, preservatives, or concentrates, making it a deliciously indulgent snack you can feel good about."
Solely Fruit Jerkies have a firm and satisfying bite with the fresh taste and aroma of the real fruit. The company's "clean label" philosophy does not leave room for anything except pure, whole, organic foods. It prides itself on the practice of imagining food going back to a simpler time, when food was pure and healthy. Each single portion strip is only one or two whole food ingredients which are clearly labeled on the front of each package.
Solely's sleek and innovative packaging is not only fun and inviting but it also preserves the freshness of the product while allowing it to be shelf-stable. These portable snacks retain all of the nutrition as well as the delicious aroma and taste of the fresh, organic fruit from which it comes.
The company's dried fruits are made from ripe and delicious, yet sometimes aesthetically imperfect fruit. "We work with our farmers and in our factories to reduce food waste as much as possible," said Gabriel Sacal, co-founder of the company. "each piece is chosen for its flavor, nutrient quality and ripeness, we don't throw away product that is not aesthetically perfect because we know nature allows for imperfections. We gently and slowly dry our fruit in our own drying facilities, for a naturally sweet flavor in each bite. Our unique process allows for each bite to taste as succulent and flavorful as a fresh, ripe fruit without all the added sugars and preservatives of most products in the market."
The complete line of Solely fruit jerky and dried fruits will be presented and sampled at Natural Products Expo West, in Anaheim, California, on March 5-9 in Hall B, Booth 1831.
To make an appointment to see the company at Expo and sample our products, visit our web site at www.solely.com.
About Solely, Inc.
Solely Inc. is part of a 1000-strong, innovative clean food company that is rethinking how food is developed, grown, source processed and sold. Through Solely, we approach each point in the product life cycle as a new problem to be solved, creating innovative methods of farming and production that result in revolutionary brands with a tangible difference. Solely is a complete lifestyle concept rather than a single product and has plans to roll out an even wider variety of items across multiple categories. For more information or samples contact Solely at info@solelyfruit.com.