Healthy Skoop Hires New CEO, Launches 4 Plant-Powered Products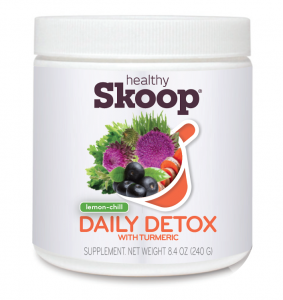 BOULDER, COLO. – Healthy Skoop®, maker of a line of powdered, plant-based nutrition, announced several milestones that position the company for accelerated growth in 2017 and beyond, including the hiring of a commercialization professional as CEO, Robert Bennett; the launching of four new products at this month's Natural Products Expo West, including a Kids Protein Smoothie, Daily Detox, Energy Protein and Greens & Protein; and expanded distribution through strategic partnerships with retailers, brokers and distributors. The retail success demonstrated through existing distribution of Healthy Skoop products in the Rocky Mountain Region show the potential for success well beyond Colorado, and these milestones, together, ready the brand for the next phase of growth across the U.S.
Co-founded by Dr. James Rouse, a naturopathic physician, yoga teacher, 23-time Ironman triathlete, award-winning author of 10 cookbooks and founder of "Optimum Wellness," Healthy Skoop is on a mission to provide simple and natural nutrition solutions that are plant-powered, clean and convenient because everyone deserves superior nutrition at the speed of life.
CEO Announcement
Plant-based nutrition is an exciting category with steady year-over-year growth, particularly plant-based nutrition powders. With competition on the rise, Healthy Skoop made some strategic decisions to expedite growth in 2016, including securing an investment from Seurat Capital, a division of The Seurat Group, last summer. The funds generated from that investment have been used to support Skoop's growing presence in retail, marketing and inventory. In addition, after the investment and evaluation of the company's leadership, the Healthy Skoop founders, board of directors and Seurat Capital together concluded that an experienced, commercial CEO with a skillset complementing the existing leadership team was needed to develop and execute a more aggressive growth plan.
A national, network-based search commenced for the CEO role in 2016, and Bennett was identified as a strong candidate based upon his experience driving growth in natural products in entrepreneurial organizations, as well as his more classical experience at larger corporations such as P&G and Clorox.
"Robert is a proven, entrepreneurial business builder with more than 20 years of experience in consumer products, including at leading natural brands like Instinct by Nature's Variety, the leader in raw pet food, and Burt's Bees, the leader in earth-friendly natural personal care," said Rouse. "We could not be happier to have him join the team, and I look forward to continuing to work with him to guide Healthy Skoop to a bright and successful future."
Bennett first joined the company in November 2016 as a consultant and acting CEO, and officially joined the team as president and CEO on Feb. 27, 2017. During this initial consulting period he assessed the business, helped to secure critical new distribution, started to shape the innovation vision for the future and built the annual operating plan for the business in alignment with the board.
"I could not be more excited about joining the Healthy Skoop team," said Bennett. "The opportunity to be a part of the Healthy Skoop mission, and to leverage my relevant experience to help drive growth in 2017 and beyond is inspiring to me. Healthy Skoop has demonstrated the ability to break through in the Colorado market, and I look forward to expanding the positive impact of the brand more broadly throughout the U.S."
New Plant-Powered Products
Healthy Skoop is on a mission to offer superior nutrition that helps consumers' brains and bodies thrive. All of Healthy Skoop's products made without gluten, soy, whey, dairy, GMOs and other funky stuff. The new products that launched at Expo West include:
NEW! Kids Smoothie (MSRP $29.99) – Formulated specifically for children and available in Chocolate and Vanilla, the Kids Smoothie delivers 8g of USDA Organic plant-powered protein from brown rice and peas, as well as six organic fruits and veggies that work together in synergy with kids' bodies to help them perform at their best. Made with only 3g of coconut sugar per serving, and probiotics that promote a healthy digestive system, the Kids Smoothie is a perfect on-the-go breakfast or after school snack when combined with milk, yogurt or your favorite milk alternative.
NEW! Daily Detox (MSRP $34.99) – Daily Detox combines fermented turmeric, milk thistle and green tea – traditionally used to support the body's detoxification process – three strains of probiotics and 3g of fiber from chia seed, flax seed and gum acacia to naturally detox the body and help you perform at your best. Daily Detox can be combined with water or your favorite dairy or non-dairy milk, juice or smoothie.
NEW! Energy Protein (MSRP $39.99) – This protein solution delivers 95mg caffeine per serving and 16g of USDA Organic plant-powered protein from brown rice and peas, ideal to help kickstart the morning or as a pre- or post- workout energy boost. Available in Mocha flavor, the Energy Protein also contains coffee fruit naturally rich in antioxidants.
NEW! Greens & Protein (MSRP $35.99) – Packing a powerful punch of protein, greens and probiotics, Greens & Protein promotes overall strength and wellness. Available in Chocolate and Vanilla flavors,
Greens & Protein delivers 16g of USDA Organic, plant-powered protein from brown rice and peas, the phytonutrient equivalent to ½ cup of raw spinach, and probiotics that are clinically proven to support not only digestive and immune health, but also protein utilization.
"Healthy Skoop was founded on the belief that simple steps can help all of us make good on our intentions of improved wellness," shared Rouse. "The new Kids Smoothie, Daily Detox, Energy Protein, and Greens & Protein will help us make good on our intention to be encouragers, adding positivity to people's day and night, no matter their age. From our Breakfast Protein to our Sleep Protein, Healthy Skoop is powering people to be and feel their best throughout the entire day. At the same time, we're also proud to make more fruits and veggies available to children across the country through our Project Produce fruit and veggie grant program."
Where to find Healthy Skoop
Healthy Skoop products are currently available at leading retailers and specialty stores in the Rocky Mountain Region, West Coast and Midwest, including Whole Foods Market, King Soopers, Raley's, Hy-vee, Fresh Thyme Farmer's Market, Lucky's Market, and nationally through direct purchase on the Healthy Skoop website, or through online retailers like Amazon. Visit the Where to Buy page on the Healthy Skoop website for the full list of retailers and store locations. Healthy Skoop products are merchandised next to other functional protein products and powders, and dietary supplements. The four new products will begin to hit shelves in existing and new retailers in Fall of 2017.
Based on retail success where distributed today, Healthy Skoop is rapidly expanding distribution this summer with Kroger banners across the U.S. in partnership with Harlow HRK. To further help accelerate growth and placement with other retailers, the company has also created a new partnership with Natural/Specialty Sales, a division of Acosta. Additionally, Healthy Skoop products are now in a variety of KeHE, UNFI and other distribution centers throughout the Rocky Mountain Region and West Coast, which will enable additional retail placements.
About Healthy Skoop
Healthy Skoop® seeks to spark a healthier, happier day sunup to sundown with organic, plant-powered nutrition. Co-founded by Dr. James Rouse, Greg Stroh, Alex Bogusky and Robert Schuham, Healthy Skoop is built on the pillars of unwavering quality and organic convenience. All Healthy Skoop products are made without gluten, soy, whey, dairy, GMOs and other funky stuff. Best of all, every time you get your Skoop® on, you're helping get more fresh fruits and veggies into schools across the U.S. – Healthy Skoop donates 3 percent of its sales to Project Produce: Fruit and Veggie Grants for Kids. Aware that childhood obesity has more than doubled in children and quadrupled in adolescents in the past 30 years, Healthy Skoop partnered with the Chef Ann Foundation to create Project Produce, a grant program that gets more vegetables and fruits in front of school-aged children, expands their palates and encourages increased healthy food consumption through lunchroom education experiences. Since its inception the program has reached more than 76,000 children in 155 schools across the nation through its grants.
To learn more about Healthy Skoop, Project Produce and all available products, visit HealthySkoop.com. Instagram: @HealthySkoop | Twitter: @HealthySkoop | Facebook: https://www.facebook.com/HealthySkoop and SkoopTV at https://www.youtube.com/user/healthyskoop.