The Checkout: Beyond Fried Chicken is Back, Nestlé Advances Plant-based Protein
Welcome to The Checkout: an express lane for weekly news you need to know, always 10 items or less.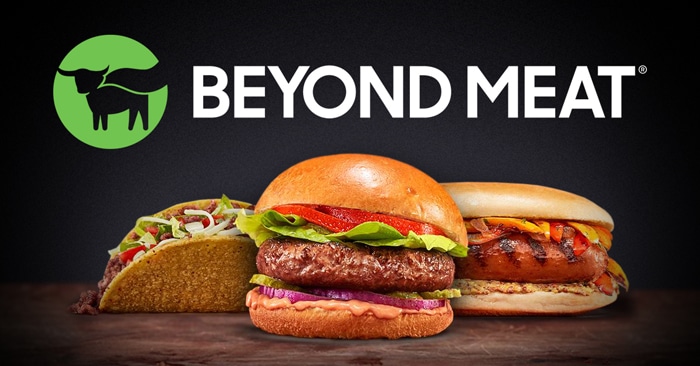 Beyond Meat: A Week of Wins and Losses
Plant-based brand Beyond Meat's week included new accounts as well as the loss of others, along with progress in a lawsuit with its former copacker.
The brand is reigniting excitement over its Beyond Fried Chicken, announcing this week that nearly 100 Kentucky Fried Chicken (KFC) stores in and near Charlotte, North Carolina and Nashville, Tennessee will now offer plant-based chicken from February 3 to February 23 ahead of an eventual national rollout. According to a release, Beyond Meat and KFC have improved the product, which in August had a limited test run in Atlanta, selling out in under five hours.
It's not all fried chicken and fun though. Beyond Meat's former co-packer Don Lee Farms has been engaged in a two year long lawsuit with the company, alleging the brand engaged in fraud, negligence and breach of contract. On Monday a judge ruled that Don Lee "proved the probable validity of its claim" that Beyond Meat breached its agreement, and thus will likely obtain its judgment, according to a release. In a separate motion, the Court also granted Don Lee Farms' request to name Beyond Meat CFO Mark Nelson, senior quality assurance manager Jessica Quetsch, and director of operations Anthony Miller in its fraud claims, alleging they doctored documents and omitted significant safety issues in a food safety consultant's report.
Beyond Meat utilized Don Lee Farms as its sole co-manufacturer from 2014 to 2017. In a 2017 lawsuit, Don Lee Farms alleged that Beyond Meat "misappropriated their trade secrets by sharing them with a subsequent co-manufacturer." Don Lee Farms claims that it developed some of the processes Beyond Meat uses for its products, including the Beyond Burger, which comprises around 70% of the brand's total sales, according to a release. Since parting ways, Don Lee has released its own bleeds-like-meat burger patty.
After the Court issued a Right to Attach Order, Beyond Meat announced Tuesday it has hired new lawyers.
Also announced this week, Canadian coffee and donut chain Tim Horton's will remove Beyond Meat from its menu after a test run of Beyond Burgers and Beyond Meat breakfast sandwiches in 4,000 locations began in June. The offer was scaled back in September to just locations in Ontario and British Columbia provinces, but now will be terminated completely, with the company noting it's always considering its customers' preferences in such decisions. In a statement to Bloomberg, a Tim Horton's spokesperson said the company may later introduce another Beyond Meat offering. Beyond Meat currently has U.S. partnerships with fast food chains Carl's Jr., Hardee's, Dunkin' Donuts and Subway, which the brand recently announced will expand to Canada.
Nestlé Partners for Plant-based Protein Innovation
Global food company Nestlé this week announced a partnership with plant-based protein suppliers Burcon NutraScience and Merit Functional Foods, a move the company said will accelerate its plant-based meat and dairy alternative innovations.
Founded in 1998, Burcon NutraScience is a global technology leader specializing in plant protein extraction and purification. Last year it established subsidiary Merit Functional Foods to focus on proprietary plant protein production capabilities. Nestlé, meanwhile, has roughly 300 scientists, engineers and product developers for plant-based R&D, in addition to other strategic partnerships to help further its portfolio of plant-based burgers, sausage and chicken, along with alternative milks, creamers and ice cream. The company acquired Sweet Earth Foods in 2017 and has been investing heavily behind its market presence — recently announcing new sausages under the brand. Along with ingredient partnerships, it's also developing a line of plant-based deli meats.
"The partnership with Burcon and Merit will give us access to unique expertise and a new range of high-quality ingredients for plant-based food and beverages," Stefan Palzer, Nestlé Chief Technology Officer, said in a release.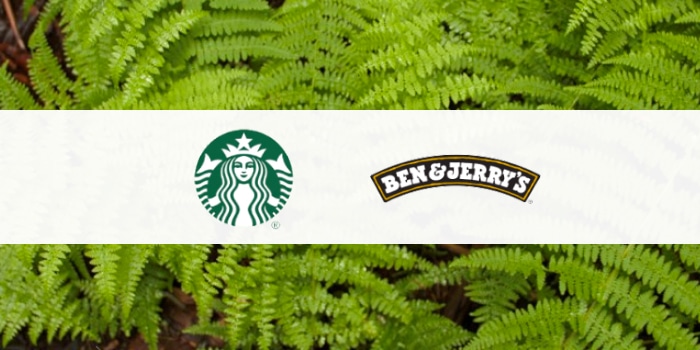 Plant-based Product Launches
Starbucks announced Tuesday it will launch a plant-based breakfast sandwich at its cafe locations in the U.S. and Canada — the company's first plant-based meat offering. It's the latest in a line of plant-based fast food breakfast launches, though it is unclear if Starbucks plans to launch a cobranded item, such as the Beyond Meat and Dunkin Donuts offering. No further details were disclosed.
"The combination is significant for us in terms of how we think about what the customer is asking for us to develop," Roz Brewer, COO and president for the Americas, said in the company's first quarter earnings call.
Meanwhile, ice cream brand Ben and Jerry's announced the launch of dairy-free sunflower seed butter-based ice cream in three flavors: "Milk" & Cookies, Crème Brûlée Cookie and Mint Chocolate Cookie in retailers nationwide. According to a release, the company is the first to use sunflower seed butter as an ice cream base for a national launch. The brand already sells 12 flavors of almond milk-based ice creams, and with the new innovations, nondairy represents over 25% of the brand's portfolio: CEO Matthew McCarthy noted in the release plant-based eating is "one of the biggest trends in the world."
Additionally, the brand will launch two new almond-based Mini Cups in P.B. & Cookies and Caramel Chocolate Chunk, this spring.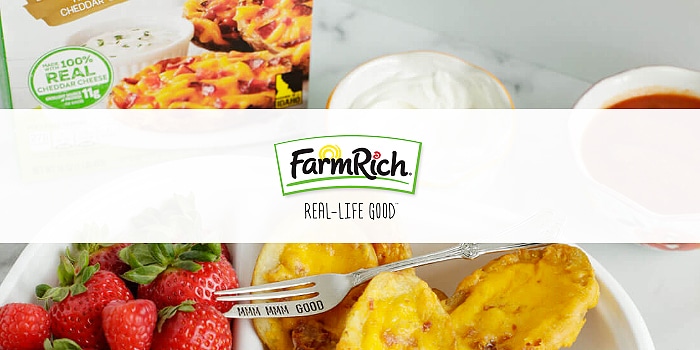 Fueled by Food: Super Bowl Party Habits
While football can be good fun, most Americans care more about the food. Despite the big game excitement, consumers are really attending watch parties to eat, according to research from frozen appetizer and snack brand Farm Rich.
A recent survey studied a variety of Super Bowl gatherings and the psychology of attendees. Notably, the top reasons people attended were food (56%) and being social (54%), followed by the actual game (49%). Also listed as reasons were family time (45%) and commercials (38%). Due to these priorities, 40% of respondents admit to missing much of the game due to being social and eating.
Many respondents noted they ignore their diet resolutions for such events: 74% said they eat more that day than at other similar events throughout the year, with an average of six different snacks consumed per person. Baby Boomers expected to consume more than Gen Z respondents.
But what are they eating? With a smorgasbord of snacks as the norm, the top five game day foods are chicken wings (50%), pizza (45%), chicken bites (38%), mozzarella sticks (33%) and chips (32%).
Additionally, the biggest shopping day for Super Bowl festivities is the Saturday before Super Bowl weekend — with hosts spending an average of $114.75 on parties, while attendees contribute an average of $94.88. The survey also found that men spend and plan more than women.
But some attendees are just hungry for 'likes' — 15% more men than women reported attending parties just for a social media share.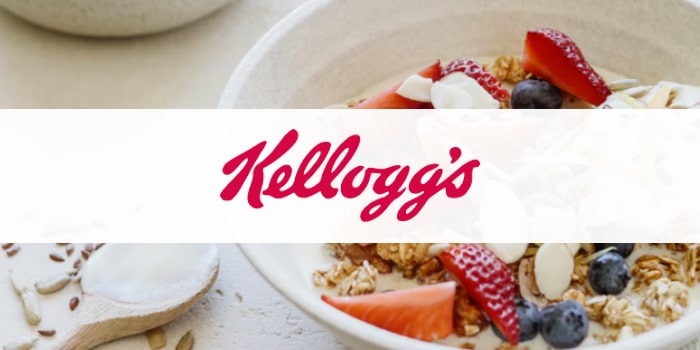 Kellogg to Ban Glyphosate by 2025
Cereal and snack company Kellogg announced this week it will no longer allow the pesticide glyphosate in its supply chains in major markets, including the U.S., by 2025. The company noted it's been engaging with suppliers about pesticide use for over three years and that glyphosate is "not widespread" in its wheat and oat supply chain.
Glyphosate (often known by the brand name Round Up) is a pre-drying agent often sprayed on crops to help harvest them more quickly — during weather issues, for example — the announcement notes. In May, the Food and Drug Administration (FDA) deemed glyphosate safe when used properly. However, Kellogg noted that consumers continue to question its use.
In a statement, the Environmental Working Group (EWG) applauded Kellogg's efforts.
"It's no surprise that consumers don't want a controversial weedkiller in their cereal," EWG president Ken Cook said. "Now it's time for General Mills and Quaker to listen to their customers and do the same – end this use of this notorious weedkiller."