Milk Bar Founder: Investment Will Help Us 'Cannonball' into Retail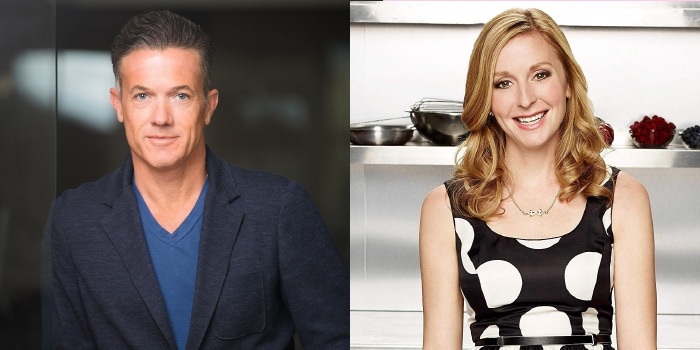 Christina Tosi, founder of the whimsical New York City-based bakery Milk Bar, attributes visiting the grocery store as a child as what "ignited her imagination" and encouraged her to pursue a career in food. So she's going back.
The award-winning pastry chef and Master Chef judge will try to inspire the next generation of chefs when she launches a line of brands based on Milk Bar into retail stores next year, helped by an investment from Sonoma Brands and the firm's CEO and founder Jon Sebastiani.
Financial details of the round, which was announced last week, were not disclosed. Milk Bar previously closed a round of funding in November 2017 from RSE Ventures. Speaking with NOSH last week, Sebastiani said Sonoma was the only institutional investor in this round.
"I wanted it to be someone that doesn't just know how to do it, but also does it in a way that I see myself through the lens of," Tosi said of Sebastiani, the founder of Krave meat snacks and Smashmallow snackable marshmallows.
Milk Bar currently has 16 store locations in New York City, Washington, D.C., Las Vegas, Los Angeles, Boston and Toronto. The chain also sells products on its ecommerce website. In 2011, the brand introduced a line of premium baking mixes in high-end culinary store Williams Sonoma. When that partnership ended, Tosi then executed a test of the mixes in Target, which she said allowed the brand to reach a more mainstream shopper.
"[We] realized specifically in a retailer like Target, our biggest opportunity was meeting the shopper in a way that was more meaningful for us, which I think in my mind is an immediate fulfillment," Tosi said. "We want to meet them in their everyday life and their everyday life is in the aisles in whatever store they go to stock their pantry."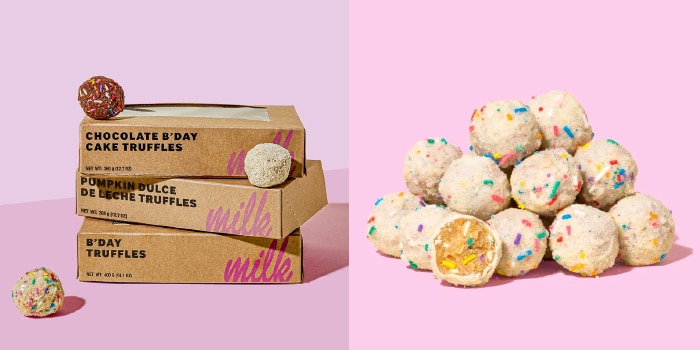 Sebastiani and Tosi plan to focus on snacking when the brand launches into retail sometime in 2020. Although exact products are still being determined, Sebastiani referenced classic cookie brands such as Oreo, Tate's and Chips Ahoy as possible competitors.
Milk Bar's products sell at a premium online and in stores, where a cookie can ring in at $2.75 and a cake close to $50, but the brand aims to provide retailers with offerings at a more affordable price point. The company's challenge, according to Tosi, is figuring out when and where consumers are willing to splurge on everyday indulgence — birthdays and other celebrations, for example — and then "how to meet people in those different moments."
Sebastiniani, lauded Milk Bar's strong brand identity, noting it has "differentiated itself in a way that's qualitative but also has roots that connects emotionally to its consumer."
That connection is what Tosi and Sebastiani see as the strongest argument for Milk Bar to enter retail. Tosi told NOSH of consumers waiting for hours in the freezing February winter for the Boston Milk Bar location to open, as well as the crowds that greeted the team at pop-ups this summer in markets such as Miami, Minneapolis and Dallas. Establishing a retail presence for Milk Bar will ideally allow shoppers from across the country to engage with the brand.
"Our community is larger than our retail footprint and lives in places that stretch farther than the markets that we have storefronts in," Tosi said. "We're really excited about spreading our wings and spreading that magic."