The Checkout: Seattle Food Tech Raises $1 M, Whole Foods Kills Loyalty Program
Welcome to The Checkout: an express lane for weekly news you need to know, always 10 items or less.
The food industry made headlines this week, for better or worse. From raises to recalls, here is your latest in natural food news.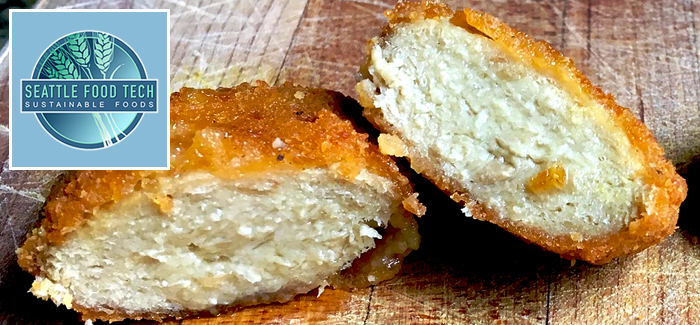 Seattle Food Tech Raises 1 Million
Beyond Meat and Impossible Foods aren't the only companies getting in on the plant-based, "tastes-like meat" innovation.
Vegan meat alternative company Seattle Food Tech raised $1 million in seed round funding this week. The round was led by private investment firms Blue Horizon and Fifty Years. The one year-old company will use the funds to launch its first product: plant-based chicken nuggets made from textured wheat, oil, chicken flavoring, cornstarch, and corn breading.
The Spoon reported that Seattle Food Tech is aiming to get the product into foodservice accounts like elementary schools and hospital cafeterias by this fall, allowing the nuggets to be sold at roughly the same cost as meat — around $2 per serving. Seattle Food Tech founder and CEO Christie Lagally told The Spoon that he might consider entering grocery stores, such as Walmart and Costco, once sales volume increases.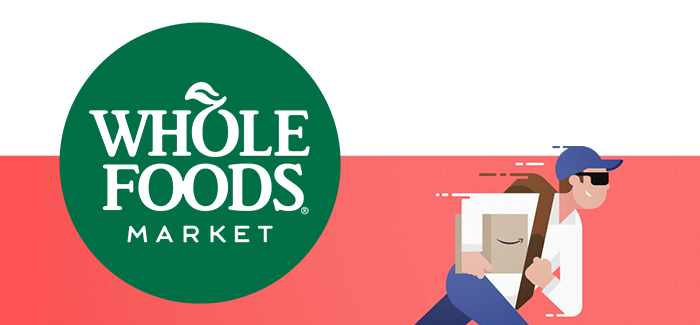 Whole Foods Kills Loyalty Program
Earlier this week, Whole Foods Market announced in an email to members of its customer loyalty program that it will discontinue the rewards initiative and digital coupons on May 2.
Whole Foods told shoppers to be on the lookout for additional announcements for Amazon Prime members, but did not clearly state whether the store's customer loyalty program will be integrated into Amazon's service. Amazon currently has more than 100 million Prime customers globally, Amazon CEO Jeff Bezos wrote in a shareholder letter this week.
Since its acquisition of Whole Foods last year, Amazon has made its presence felt both in stores and outside. The ecommerce giant has offered special discounts for Prime members only, added Amazon Lockers in stores and launched a credit card that gives users five percent cashback on Whole Foods purchases. The company also recently announced that it will begin delivering products from Whole Foods Market via its Prime Now platform in select regions.
Rose Acre Farms Issues Largest Egg Recall Since 2010
More than 200 million eggs produced by Rose Acre Farms of Seymour, Ind., were recalled this week over fears of salmonella contamination. The recall is the largest of eggs since 2010. So far, 22 illnesses have been reported.
According to Fortune, a U.S. Food and Drug Administration (FDA) review of the farm's pest control records flagged an ongoing rodent infestation — with rodents, dead carcasses and baby mice observed — in addition to workers bypassing proper sanitary practices. Affected eggs were sold under multiple brand names, including Country Daybreak, Coburn Farms, Crystal Farms, Sunshine Farms, and Glenview, to grocery stores and restaurants in Colorado, Florida, New Jersey, New York, North Carolina, Pennsylvania, South Carolina, Virginia, and West Virginia.
In March, Rose Acre Farms made its first move into value-added branded products with the launch of Egg Life. The new high-protein, low-carb egg-based wrap is intended to be a substitute for traditional tortillas. The product line has yet to hit store shelves so it was not part of this recall.
Halo Top Named Most Successful CPG Brand of 2017
Low calorie ice cream maker Halo Top Creamery was the most successful food or beverage CPG product launch of 2017, according to a report from research insights group IRI released earlier this week.
The report found that 49 percent of the top-ranking brands hailing from small manufacturers and food giants alike had median year-one sales of $14.5 million. Halo Top, however, was the exception. The brand earned year-one sales of $342.2 million. Much of Halo Top's success can be credited to how it plays to consumers' desires for permissible indulgences. It's fun branding and innovative flavors also target younger, millennial consumers who are more likely to pay a more premium price for the pints.
Outside of its grocery business, the brand announced last week that its expanding its brick-and-mortar presence with the opening of its second Los Angeles-area storefront later this month.
YummyEarth and That's It Head to Court
Organic lollipop maker YummyEarth has found itself in a sticky situation.
In November, the company filed a motion to dismiss a lawsuit filed by a customer who said she was tricked into thinking its candy was healthy because "evaporated cane juice" is listed on the product ingredient panel instead of "sugar." That motion was denied this week and the lawsuit will be heard in a California court, according to Forbes.
"The allegation is frivolous and nonsensical in itself," the company wrote in its complaint. "Even if Plaintiff had not sent YummyEarth a demand letter claiming that the label was misleading months before her purported purchase, everyone knows that candy contains sugar."
Healthy Eaters Are Biggest Culprits in U.S. Food Waste
Consumers who embrace a healthy diet are also the most likely to waste food, according to a report released Wednesday by the U.S. Department of Agriculture.
The report found that Americans throw away approximately 150,000 tons of food a day, the Washington Post reported. Fruits and vegetables and mixed fruit and vegetable dishes accounted for 39 percent of food waste, followed by dairy, meat and mixed meat dishes, and grains and grain mixed dishes.
Meredith Niles, an assistant professor at the University of Vermont and one of the study's authors, said that misconceptions about available fresh food options may be leading to increased waste. Niles also cited issues ranging from large portion sizes to confusion about expiration dates.
So how can retailers and manufacturers apply these new insights? Beyond education initiatives, manufacturers can focus on packaging innovation: fresh, value-added produce products have high waste rates because of spoilage and blemishes that consumers shy away from.