Kite Hill Talks New Lines & New Leadership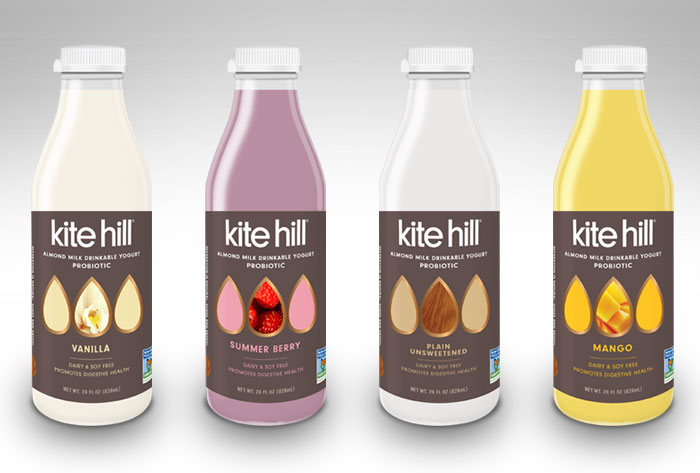 Now under new — albeit temporary — leadership, a plant-based dairy leader is launching a new product set. Almond-based cheese and yogurt brand Kite Hill announced this week the launch of three new products to expand the brand's presence in the dairy set. Along with the new items, former CEO Matthew Sade formally announced that he had departed the company in April.. His departure followed the addition of several new executive roles to the Kite Hill team.
In the interim, while the company is actively searching for a new CEO, the board has "stepped in" to lead the brand's day-to-day operations with board member John Haugen managing the company on a temporary basis. Haugen is also General Manager of 301 Inc, the venture arm of General Mills which previously led an $18 million funding round in Kite Hill.
Haugen told NOSH that his time at Kite Hill will be limited and is not a regular occurrence for brands that 301 invests in.
"With Mathew's departure we immediately commenced a full-time search process but there was not a lot of advanced notice when it happened [and] these thing do take a little bit of time," Haugen said. "I said this day one when I addressed the company… 'While I am assisting in the process to provide some continuity, everyone needs to make sure that I am fully 100 percent accountable to Kite Hill and the Kite Hill board of directors and not to General Mills and 301 Inc. That may be confusing and that may be hard for people to get their head around, but that's my commitment.'"
While Haugen is currently splitting his time between 301's headquarters in Minnesota and Kite Hill's headquarters in California, he said that it's business as usual at 301, which is actively seeking investments in emerging brands.
Before Sade's departure, Kite Hill had already ramped up its leadership team with two new key positions and hires. John Murphy, formerly of the Honest Company and Sambazon, joined the brand as SVP of Sales. Additionally, Jenny Berrien, formerly of Hampton Creek and Clif Bar, was hired as the VP of Marketing.
Sade told NOSH that he will look back on his time at Kite Hill with fondness.
"I was honored to be given the opportunity to help turn Kite Hill into a leader in the plant-based sector and for four years I did that," Sade said. "But at the end of the day for me, it wasn't my company in that I wasn't the founder of the company, and it was just time for me to pursue another interest that had long been something that I felt strongly about and didn't feel like was being addressed. At the end of the day I'm an entrepreneur at heart and a builder and it was time for me to go out and build another company."
Sade's new company, Freeli Foods, was co-founded with Stephanie Brendel, formerly of F'real Foods, Method and Nestle, who has been working on the concept for several years. Freeli will produce kid-friendly, natural, portable meal-based solutions to compete (in category and price) with more traditional offerings such as Lunchables. Sade hopes to launch the products in conventional retailers.
Haugen, Berrien and Murphy will lead Kite Hill as it rolls out an ambitious product innovation pipeline. This fall the brand will launch a jalapeno cream cheese along with three entirely new categories of plant-based products: "Greek-style" high protein yogurt, drinkable probiotic-enhanced yogurt and tubes of children's yogurts. The yogurt tubes will be $4.99 a pack, the drinkable yogurt at $5.49 a bottle and the Greek-style yogurt at $1.99 a cup.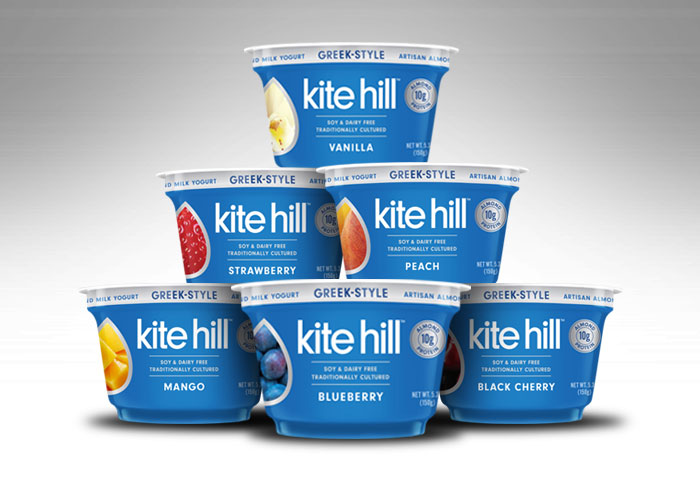 All three new products will launch with the company's primary retail partner, Whole Foods Market. However, said Haugen, consumers should plan to see the entire line in more retailers beyond natural and specialty over the next year. Currently the brand's other products are sold in Safeway, Kroger, Target, The Fresh Market and Publix.
While Kite Hill initially launched as more of a specialty, plant-based cheese brand, the company has tried to shift into more center store categories over the past few years.
Overall, Haugen said, the brand, and whoever assumes the CEO role, has an exciting future.
"The consumer appetite and preference for great tasting plant-based nutrition continues to grow. And we're seeing the category and the market continue to grow rapidly," Haugen said. It's becoming a mainstream phenomenon. That's really exciting and suggests a really bright future for brands like Kite Hill."