Spring Sees New Growth For Brands
With springtime flowers starting to bloom, so too are sales for several NOSH brands bursting onto the scene. The growth comes after debuts at Expo West, packaging redesigns and new partnerships.
Victoria Fine Foods Launches First Co-Branded Line In a new partnership with kitchenware and cooking retailer Sur La Table, Brooklyn based Victoria's Fine Foods will launch a new line of artisanal pasta sauces. Available in Organic Pomodoro, Fra Diavolo, Roasted Garlic, Vodka and Chianti Marinara, the sauces will be available at Sur La Tables nationwide for an SRP of $12-$13. Aside from the vodka variety, the line is Non-GMO Project certified.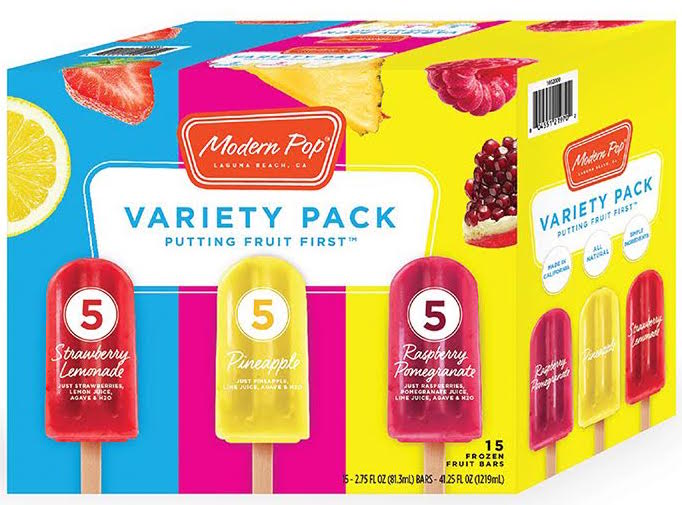 With Summer Approaching, Modern Pop Pops Up in Freezers
The frozen treats of Modern Pop are seeing gains in distribution right before the summer season. The frozen bars are similar to a popsicle and are made only with fruit, agave and water. New retailers include Gelsons, 29 Whole Foods Markets in the retailer's Southern Pacific region, and most recently, Costco. For the latter, the brand has released a 15-pack variety box that retails for roughly $11. The retailer additions follow a successful Expo West appearance where the brand debuted a new look and packaging designed by Flood Creative.
Once Upon a Farm is a "Baby" No More
With its expansion into several new retailers, High Pressure Processed (HPP) baby food brand Once Upon a Farm has moved into the next stage of its development. Most recently the company launched in San Diego area Costcos. The launch, which is a local test, is with the brand's new multipack that contains four "Mama Bear Blueberry" packs and four Green Kale and Apple pouches. Once Upon a Farm, which is USDA organic, certified non-GMO, and kosher, has also been accepted into Lassens, Central Market and Sprouts.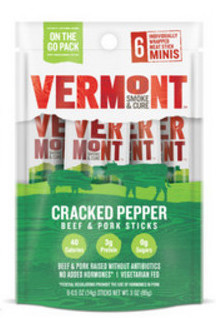 Vermont Smoke & Cure Makes Moves Into Conventional Retailers
Previously sold mostly in natural and local retailers, New England based Vermont Smoke and Cure will now roll out nationwide with big box store Target. To appeal to the chain's family-centric shoppers, the brand has launched a new "On-the-Go Pack" of their meat sticks. Rather than their current 1 oz. stick, which is sold individually, the new pack will contain six snack sized (5 oz.) sticks. The new retailer comes after a 2015 rebranding that embraced bright colors and new modern look.
Amrita Bars Sees Sales Growth
Amrita bars, which are a high-protein, plant-based, superfood-enhanced snack bar that's free of the top eight allergens, has been picked up by retailer Wegmans. The line is already carried in 700 retailers coast to coast. Retail partners include Whole Foods Markets, Sprouts, Earth Fare, Smoothie King cafes and other independent natural stores. In a press release, the company wrote that Wegmans added the bars due to customer demand for gluten-free, non-GMO products.