Rhythm Superfoods Collects $3 Million; General Mills' 301 INC Leads Round
Kale chip maker Rhythm Superfoods has become the first direct investment from General Mills' new 301 INC venture capital arm.
The $3 million raise was led by 301 INC via a fund it has set up on CircleUp, a crowdsourced investment platform. CircleUp also runs its own growth fund, which invested in the round, as well as a group of Rhythm's previous investors.
The Austin-based company, which started in 2009 and is run by Scott Jensen, a long-time specialty food entrepreneur, is one of the leaders in alternative chip formats.
"Raising money isn't what I like to do the best," Jensen said. "I like being out there and selling. But if you want to grow, and grow fast, you've got to fuel the engine."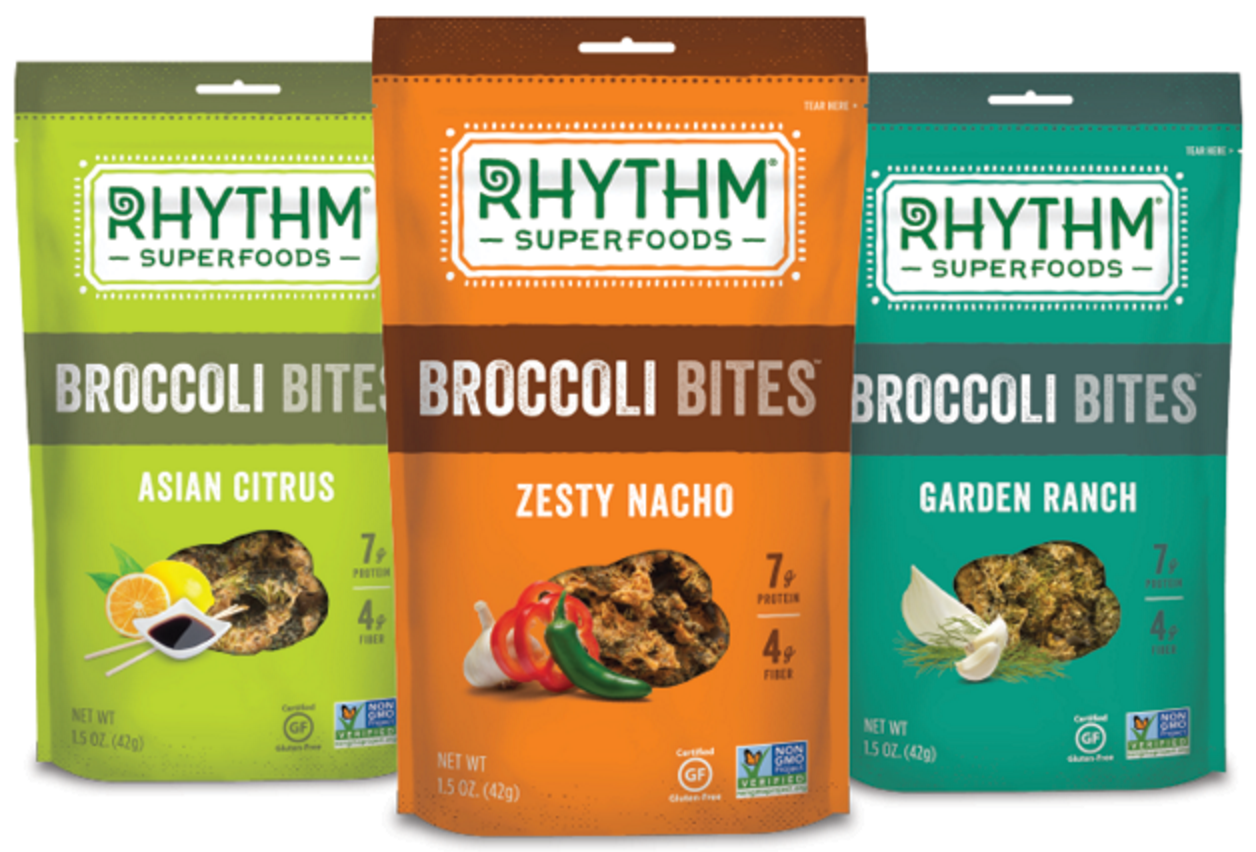 For Rhythm, that engine includes a product development component that will take the snack food company's platform beyond kale. Products made with the virtuous leaf have become more common in recent years, and while its rise helped fuel Rhythm for several years, as the chip type fills out its retail footprint, innovation had to follow.
"Kale's got another 20 to 25 percent [all commodity volume] to go in stores, and we want to be the company that gets there," he said. "But others want to as well, so we also have as our mission to expand out into the plant based snack world. We knew there would be a point where there would be a slowdown of the growth… so we developed a product development pipeline over the last 18 months."
Last year, Rhythm introduced a line of crispy dehydrated broccoli bites, and this year is rolling out a line of roasted Lacinato (flat) kale products as well as a dehydrated beet crisp in April. Two more product types are in late-stage development for introduction by April of 2017.
With the investment, the company has shored itself up not just financially, but also has gained access to product development, raw materials sourcing, and marketing assistance from General Mills, one of the world's largest food companies. John Haugen, the General Manager of 301 INC, will hold a seat on Rhythm's board.
"In addition to investment capital, we are excited to bring all the resources of General Mills to help speed their path to growth and become their essential partner to growth," Haugen said. "We're not aspiring to be a passive investor."
Even in the crowded kale chip category, Haugen added, "We think their product is superior. But in addition to where the product line is today we're also looking at where we can expand the brand…. We're excited to continue to partner with him to be able to execute all the great ideas they have and to hopefully extend their thinking and expand that pipeline."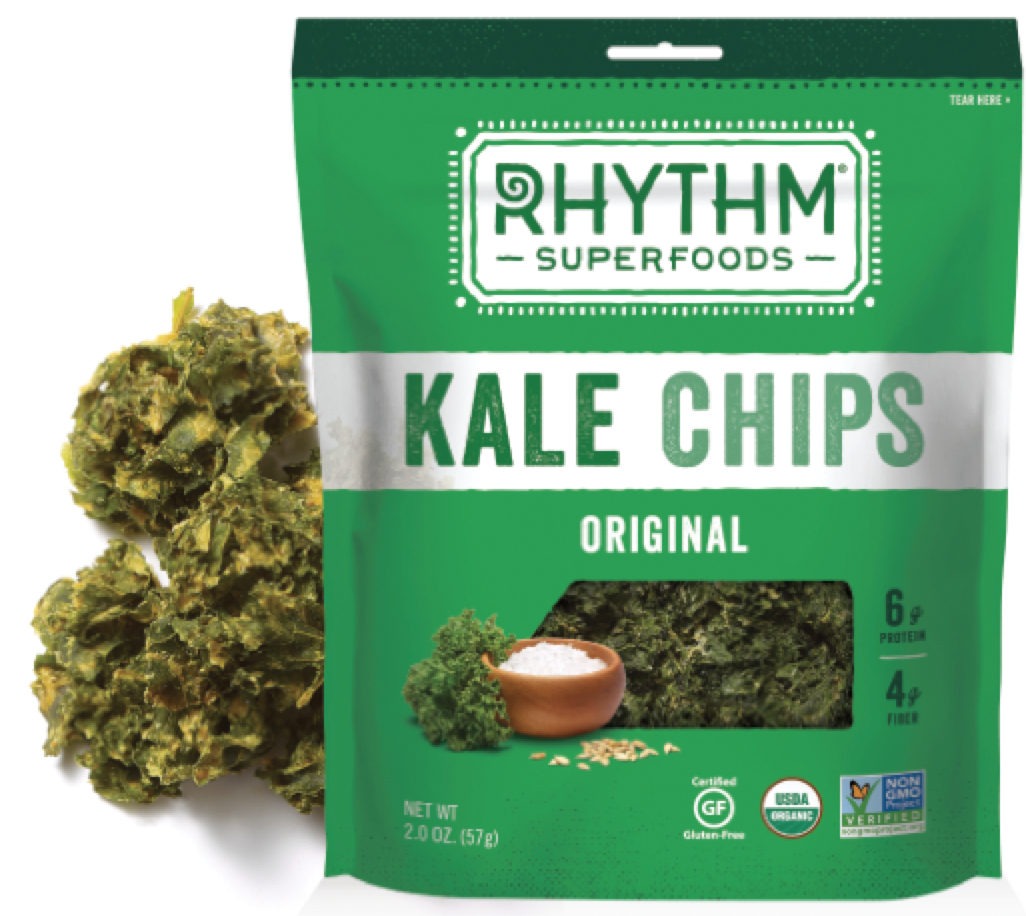 Rhythm has deep Austin roots, with early investors like Sweet Leaf Tea cofounders David Smith and Clayton Christopher joining with Jensen, a frequent collaborator, on the project. The investment from 301 INC means that this is the second time this month that General Mills has reached into the Texas Hill Country to make a deal for a specialty food brand; earlier, the company announced that it had purchased Austin-based Epic Provisions, tucking it into its Annie's Natural division.
While the deal for the younger meat snack company was an outright buyout, the Rhythm deal is for a minority stake. According to Haugen, that position is typical of the kind of position the unit plans to take with other emerging companies. 301 INC also has a minority stake in plant-based protein company Beyond Meat in its portfolio, although that deal took place before this iteration of the incubator was fully defined.
"This is really the core focus of 301 INC in that we're making minority stake investments and bringing killer capabilities to help our partners thrive and grow," Haugen said.
While many corporate venture funds — most notably the Venturing & Emerging Brands unit at Coca-Cola — invest with a path toward ownership, neither Haugen nor Jensen would elaborate on that part of the deal.
"As a rule, we don't comment on any future plans for investment," Haugen said. "It's a potential outcome of any minority stake investment we would make. However on any one idea, just in general, I wouldn't comment. It would be premature to say any of that."