Kuli Kuli Raises $1Million for Mission Driven Superfood Brand
It sounds like the start of a sitcom: A fearless, former peace corps volunteer moves from Niger, Africa to the Big City (in this case Silicon Valley) and decides to forgo conventional employment to form a company selling a brand new superfood. Classic fish out of water scenario ripe for prime time.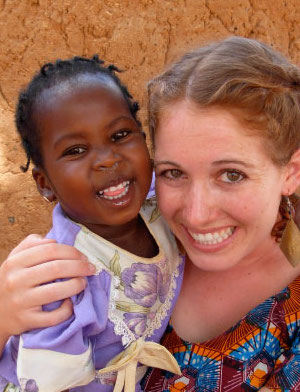 Except in this case, the entrepreneur (Lisa Curtis) has found a cause and product line that's resonating with everyone from tech venture capitalists to the nation's premier retailers. As a result of this success, Curtis' company (Kuli Kuli) has closed a $1 million round of funding. Investors in the round include noted tech luminaries Brad Feld of the Foundry Group and venture capitalist Derek Proudian, as well as food entrepreneur Mary Walder.
The raise comes after two years of incredible growth. Started in 2013 with a line of moringa based bars, the line rapidly grew to now include a moringa powder and moringa shot,the latter of which was co-developed with Whole Foods Market and the Clinton Foundation. It also increased its number of retail partners roughly 350 percent and is now sold in 800 stores nationwide.
That growth hasn't been fueled through major expenditures, as Kuli Kuli had thus far raised less than $300,000.
"We've been built by the crowd," Curtis says, including two successful indiegogo campaigns (together raising approximately $150,000), two Kiva loans and grants from the Clinton Foundation and Open Hands Initiative.
The new cash will go towards hiring staff including brokers, a brand ambassador team, a director of sales and bring a co-founder on full time. "Whole Foods likes to say everyone thinks they've made it because they've got their product on the shelf but the biggest challenge is…getting the product off the shelf," Curtis jokes. "All of our funding is very focused on getting the product to move off the shelf."
While Kuli Kuli isn't a tech play, it's worked hard to establish a strong online presence, and has had a part-time software engineer on staff to build out its web and ecommerce business. Curtis said she believes that having this web presence is key to launching a new product as introductions require ongoing dialogue with consumers.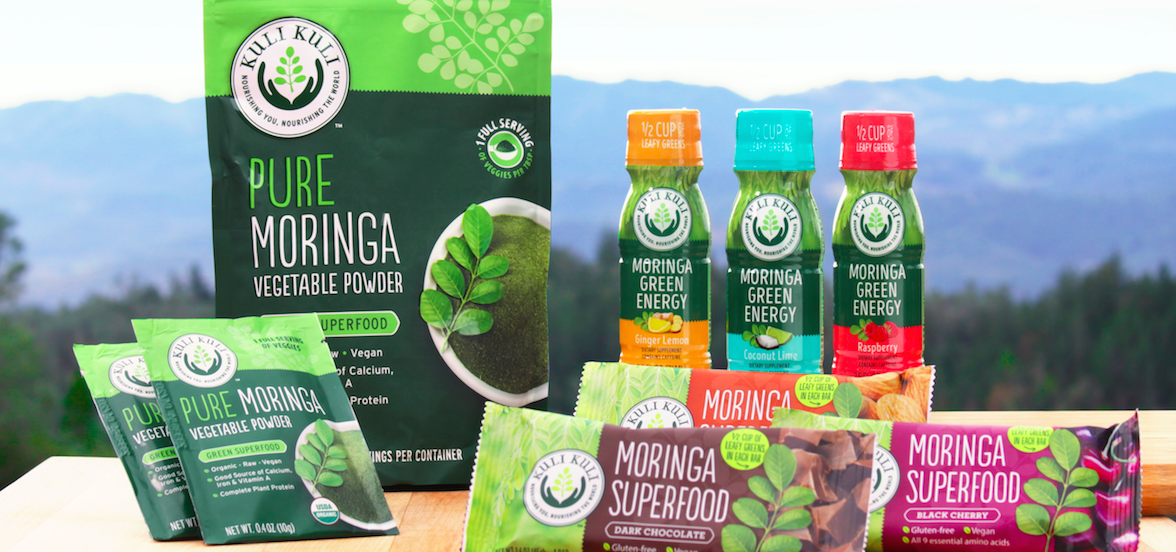 And tech investors are looking for food plays, as well. Proudian's investment follows an increasing number of formerly tech-only investors now investing in food brands. This especially holds true in Silicon Valley where CPG brands are merging food and technology (such as Hampton Creek).
"I was drawn to it for social impact reasons, botanical reasons and food concerns," says Proudian, who also mentioned his personal interest in tropical plants. "[It's] a branded product platform that popularizes a healthy nutrition source that's resource efficient and also provides benefits to those parts of the world that need it most."
From the Peace Corps came the social mission: Kuli Kuli aims to help with reforestation in developing nations, where citizens suffer from malnutrition and are looking for new ways of improving the local economy. Growing moringa not only helps improve the land, but it also provides nourishment for farmers and offers a new cash crop.
The line also capitalizes on the trends of plant-based protein and functional foods that have been sweeping through grocery aisles.
"It's a plant that is more nutrient dense than kale, and provides the complete protein similar to quinoa and it's a third protein by weight," notes Curtis. "A lot of people see moringa as nature's multivitamin."
Not a bad line for a sitcom — or at least an advertisement running during a sitcom break.