IFT 2016: Mainstream Consumers Go Meatless with Flexitarian Diet
With pulse, nut, and plant-based product launches on the rise, many of today's food brands are aiming to appeal to a new type of consumer: the flexitarian. No longer confined to one end of the meat and vegetable consumption spectrum or the other, this new consumer eats a mainly plant-based diet but occasionally adds in meat. It's vegetarian-light.
At this year's Institute of Food Technologists Show in Chicago, Project NOSH sat down with Luann Williams, the Director of Innovation at Innova Market Insights, to learn about what factors are influencing this shift, how it's changing the products coming to market and why mainstream consumers are going meatless.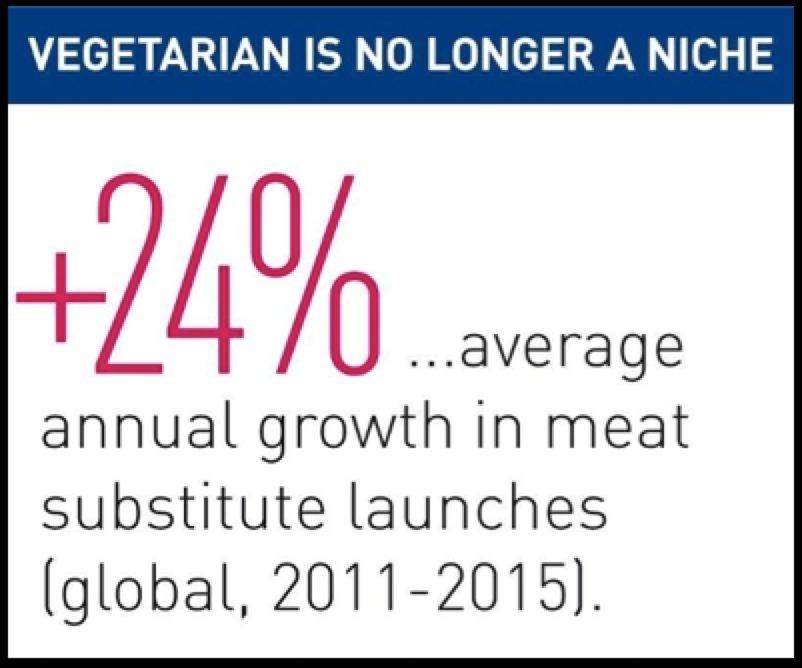 Williams believes that the flexitarian lifestyle has been prevalent in Europe from some years and is just now crossing the ocean to the U.S. She noted that in Germany and Europe the "meat" sections are more "protein" focused, with meat alternatives mixed in. Interestingly, it's the meat companies driving the innovation.
"They've decided this is their department of the store and they're keeping it," Williams noted.
While the U.S. has lagged behind other countries (Innova reports only 38 percent of Americans reported eating meatless meals once a week or more) that still accounts for roughly 120 million Americans. Additionally, 11 percent of American consumers report having decreased their meat intake in the past year.
It's hard to determine if the rise in consumer demand has resulted in more flexitarian friendly products launching or if the new products have inspired more consumers to make the switch, but Williams acknowledges the evolution of such products has evolved. "Think about all the options," Williams said. "Ten years ago you had a lot of soy and tofu. Five years ago it started getting a bit more interesting. And now there's everything."
Businesses should look to the flexitarian (over vegans or vegetarians) said Williams, because it's where the biggest marketplace opportunity is. Comparing the market to a triangle, Williams noted, "For people who are diehards, that shouldn't be your market. Because you're going to limit yourself to the tip of that triangle."
Brands should consider the need states of each segment of the triangle of consumers, said Williams, who believes that the biggest segment of consumers choose meatless options for personal health reasons rather than sustainability reasons. This segment, she said, is also somewhat price conscious, is less concerned with the environmental benefits of eating less meat, and ultimately won't buy a product if it doesn't taste good.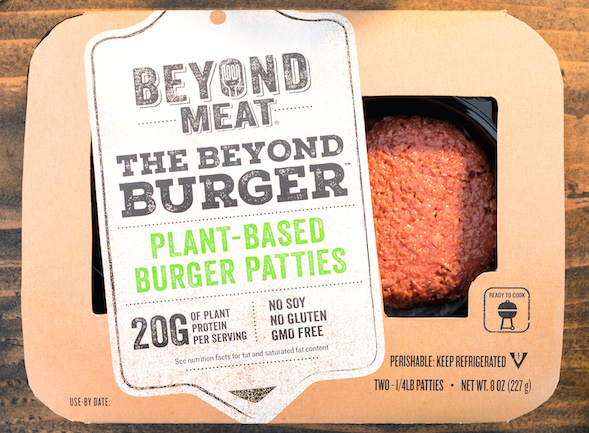 There are also two types of products appealing to flexitarians, meat substitutes and meat alternatives. To Williams, a meat substitute looks the same and serves the same purpose as its meat analogue. For example, replacing a beef burger with a veggie burger.
The other category, meat alternatives, give consumers similar health benefits as meat (such as high protein) but don't resemble meat. This segment includes everything from canned beans to tofu.
Regardless of the alternative or substitute Williams noted that the industry as a whole seems to judge meatless products differently. "Look at [some of these products] and all the science that has gone into them. If a big food company did that, [consumers] would label it a frankenfood," Williams said.
Given that "science" based flexitarian foods such as Impossible Foods, Hampton Creek, Beyond Meat and Kite Hill have all received substantial investments over the past year, it seems, as Williams notes, "the small companies are definitely the thought leaders."
Just as these new science-based meatless options have grown over the last few years, so too will the category of meatless products continue to grow and change. Noted Williams, "Every revolution is an evolution and this is definitely an evolution."