To Beef Up Growth, Chef's Cut Real Jerky Closes Series B
Chef's Cut Real Jerky has landed $6 million in Series B investment, a round co-led by CAVU Venture Partners and Clearlake Capital, NOSH has learned.
For its part, CAVU — whose co-founder Rohan Oza was already an early private investor in the fast-growing Chef's Cut brand — has committed $2 million from its own $150 million fund.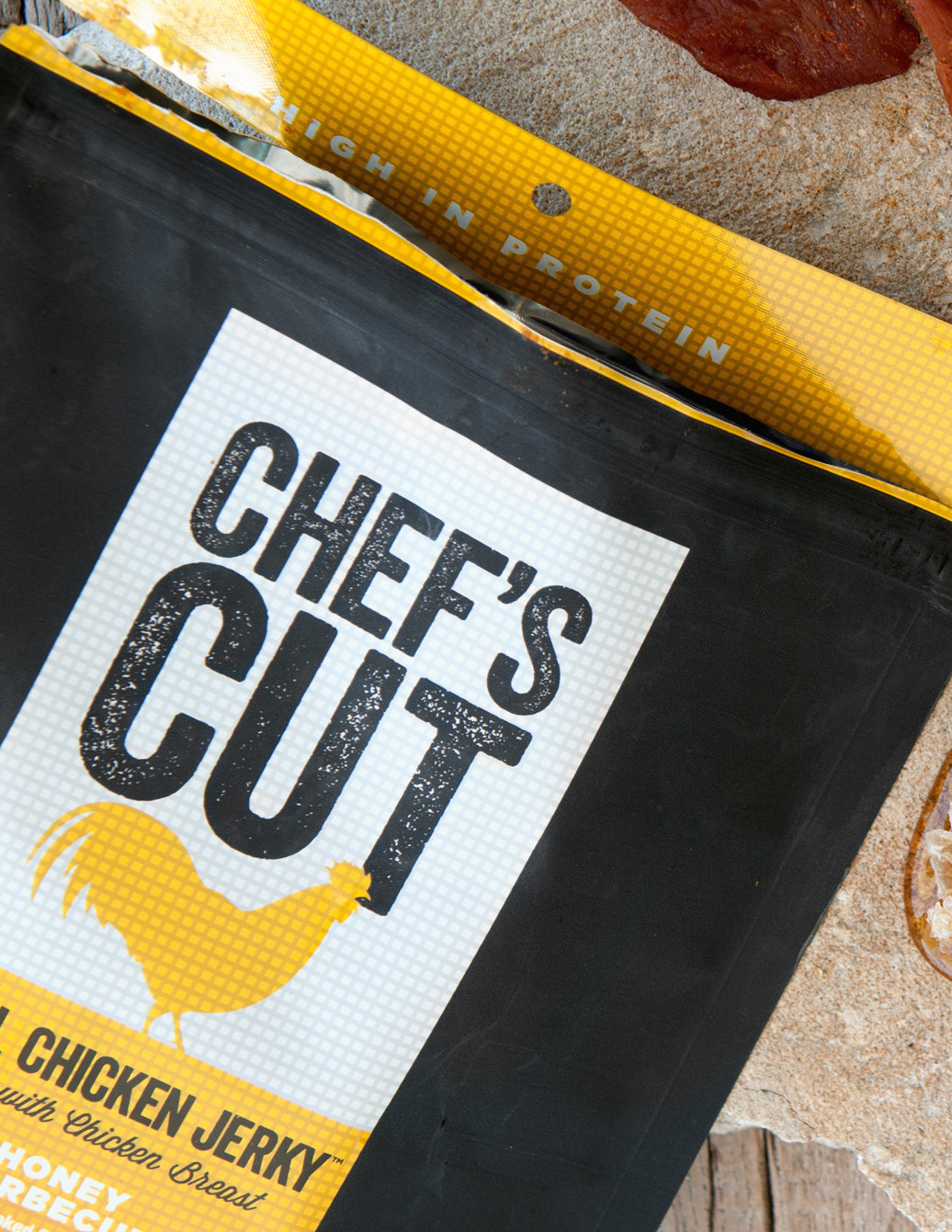 But CAVU didn't get as much of the action as it wanted. "[Other fund partner Brett Thomas] would have taken all $6 million if he could have," Oza told NOSH, noting that a number of other investors were already trying to take part in the round.
Chef's Cut CEO Bart Silvestro echoed Oza by saying, "between existing investors and the outside world, everybody wanted in."
And for good reason: in just over a year, the line has grown from 1,400 points of distribution to about 20,000, Silvestro said. He attributes that the growth to broader male and female appeal, modern packaging that feels "masculine," and a better-for-you ingredient list that is mom-approved.
Silvestro believes there's still plenty of room for growth, too. A consumer packaged goods veteran who helped lead the charge at Popcorn Indiana, Silvestro sees similarities in the two brands.
"Popcorn was an item in a category, then slowly it became a subcategory within the category and, by 2009, it became a category in itself," he said. "It really evolved. And I see that happening with jerky."
The investment is the first snack play for CAVU, whose two other other co-founders include food & beverage heavyweights Clayton Christopher and Brett Thomas.
It also follows CAVU's habit of doubling down on companies that its founders already have stakes in — the firm recently announced investments into Good Culture Organic Cottage Cheese and High Brew Coffee, two companies that Christopher had already personally helped to fund. CAVU also has an investment in Bai Brand, one of Oza's personal plays.
"When Rohan and Clayton specifically go into a company, they do a lot of work," Thomas notes. "We wanted to be able to use that leverage to get into more brands and be able to put more capital into these great brands, instead of having to pass it off onto another investment group."
Nevertheless, Thomas believes that pattern will shift after "fund one" and the trio's "legacy investments" are exhausted.
The investment into Chef's Cut follows a herd of other jerky investments in recent weeks. Last month, Country Archer raised $5 million from investors including Monogram Capital Partners, and Sunrise Strategic Partners invested an undisclosed amount into Perky Jerky.
Jack Link's Protein Snacks also launched its own line of natural jerky under the "Lorissa's Kitchen" brand identity and acquired grass-fed jerky company Grass Run Farms in March.