DanceClean LLC Launches Concert Mix Drink Mix Packets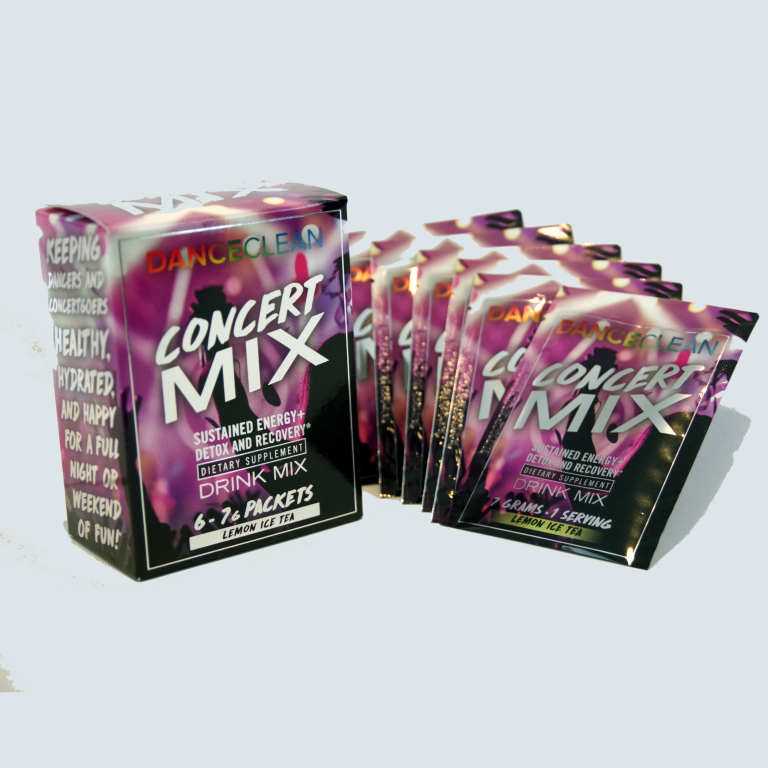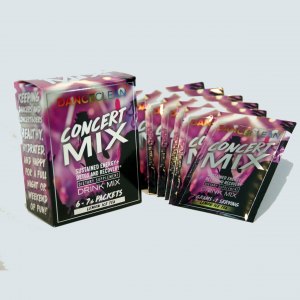 BOULDER, Colo.–  DanceClean LLC launched a newly redesigned website, setting the stage for new markets for their first product, Concert Mix.
Concert Mix is a balanced blend of electrolytes, herbs, vitamins, and minerals carefully designed for concert- and festival-goers that help support nutrient replenishment before, during, and after a day or night of dancing. Lifestyle habits and physical activity may lead to the loss of crucial minerals, especially if they are sweating. Electrolytes bring back nutrient balance and encourage proper nerve support and muscle contractions No one attends a festival hoping to feel miserable after a night of energy and joy. With Concert Mix, you never have to feel low at a concert again.  Their pocket sized packaging makes it easy to bring in to concerts where bringing your own liquids in not allowed. **
Benefits of Concert Mix:
Sugar-free
Vegan
Hydration support
Electrolyte support
Delicious lemon ice tea flavor
To learn more about Concert Mix and sign up for new product launch alerts, visit danceclean.com.
About DanceClean LLC
DanceClean was founded and owned by a Coral and James Amayi and is currently based out of Boulder, CO. Kindred spirits who love music, dance, yoga, the environment, and healthy living, they realized that concerts and festivals didn't offer healthy drinks to help attendees hydrate and thrive. When they realized that no one else had created what they wanted, they knew it was time to start formulating. DanceClean was started with the goal of creating an entire supplement line designed for dancers and concertgoers from pre-party to morning after recovery.
For More Information
danceclean.com