Wild Friends Launches Collagen Nut Butters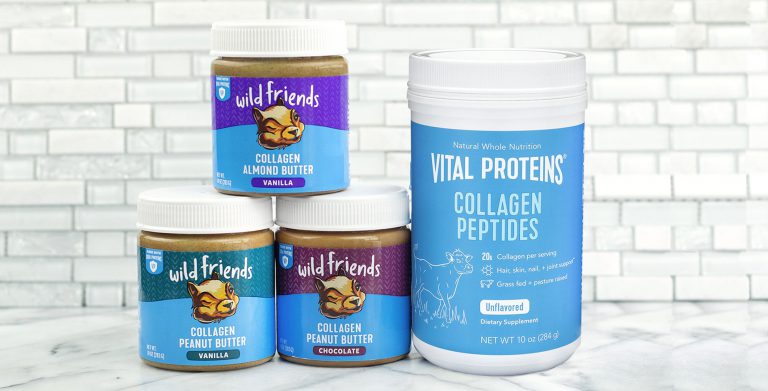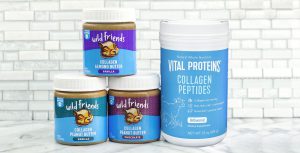 BALTIMORE — Wild Friends Foods today announced the launch of an entirely new line of nut butters: Collagen Nut Butters. The unique, nutritious blends are made with Vital Proteins Grass-Fed Collagen Peptides and will be available in three flavors: Vanilla Collagen Almond Butter, Chocolate Collagen Peanut Butter, and Vanilla Collagen Peanut Butter.
This line of Collagen Nut Butters is the first of its kind. Each serving has 8-9 grams of protein, with 30% of protein coming from Collagen, and only 1 gram of added sugar for a high protein, low sugar profile that is signature of all Wild Friends' products.
"We incorporate collagen peptides into our diets everyday and we know so many of our consumers do as well. Vital Proteins has always been our collagen brand of choice so we were thrilled to develop these products in partnership with them," said Wild Friends CMO and co-founder Erika Welsh.
"The relationship between Vital Proteins and Wild Friends dates all the way back to 2014 at Natural Products Expo East, when I met Erika in line while grabbing a coffee," said Kurt Seidensticker, Founder & CEO of Vital Proteins. "With all the entrepreneurial synergies and the longstanding friendship between our two companies, making the decision to collaborate on an amazing product combining nut butter and collagen was simply a no-brainer."
Collagen is a great source of nutrition, and a popular beauty product as well, with shown benefits to hair, skin, and nails, as well as bone and gut health.
"These new blends create a Wild Friends 'elevated nutrition' line," said Welsh, "combining the natural goodness of nut butter with the added health benefits of collagen."
Wild Friends' Collagen Nut Butters will be hitting shelves nationwide this fall, starting with Target, Publix and Sprouts in October.