Mina Introduces Range of Organic Moroccan Teas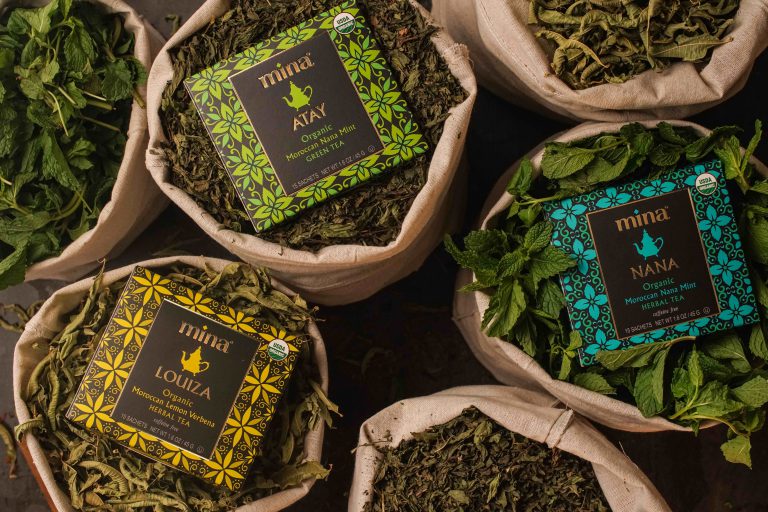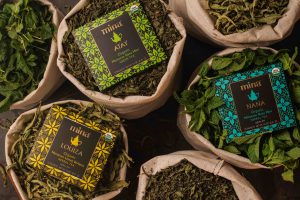 Celebrated New York City personal chef, Mina Kallamni, is known for her exquisite cooking and her versatile line of Moroccan condiments and cooking sauces (Harissa, Shakshuka, Tagine). Now, Mina is bringing a historic piece of Moroccan culture to America by way of tea.
A beverage essential to the cultural fabric in Morocco, tea is a symbol of warmth and hospitality. The ceremonial preparation of Moroccan tea is nearly as important as enjoying the drink while the height from which the preparer pours Moroccan tea into a glass is seen as a sign of their skill with the tradition.
Unlike other tea brands, Mina's new line of premium teas use organic ingredients, such as Nana mint and Louiza lemon verbena, entirely sourced from the fields of Morocco, celebrating the traditional and bold flavors. The use of biodegradable teabags free from staple or metal ensure a high level of environmental consciousness. When sipping Mina's tea, you can taste the quality.
Atay: Organic Moroccan Nana Mint Green Tea
The finest native Moroccan Nana mint is sourced and blended with Shara green tea for the perfect balance of flavors. Soothing and mild, it's ideal for entertaining or relaxing at home.
Louiza: Organic Moroccan Lemon Verbena Herbal Tea
For centuries, Moroccans have used Louiza as a therapeutic herbal tea. Known for its refreshing lemon scent and flavor, Louiza aids in digestion and boosts the immune system. Naturally caffeine-free.
Nana: Organic Moroccan Nana Mint Herbal Tea
Morocco's Nana mint—a mint species only found in the Moroccan regions—is extremely delicate with many healthy properties. Mina's Nana tea is best for sipping in the morning or after meals.  Naturally caffeine-free.
Shara: Organic Full Leaf Green Tea
Shara is a treasured green tea in Morocco, traditionally used during Moroccan tea ceremonies. The delicately rolled green tea leaves, superior in quality, it is blended with Nana mint and hints of sugar for a light, clean flavor.
About Casablanca Foods
Casablanca Foods is a family-owned business that brings the flavors of Morocco to American kitchens. Led by matriarch and celebrated New York City personal chef, Mina Kallamni, Casablanca Foods provides a line of specialty food products that are bold and flavorful. Mina's products can be found in Whole Foods, Wegmans, Kroger, The Fresh Market and more.
Like what you're reading?
Subscribe to BevNET+NOSH Today
Subscribe today and get access to the leading industry resources in the food &amp beverage industries. News, trends, industry data, expert analysis and much more.
Access all of these benefits:
Unlimited access to all content on BevNET.com and NOSH.com
Exclusive access to hundreds of educational videos
Watch subscriber-only live programs such as Office Hours