D's Naturals Launches "Fluffbutter"
CINCINNATI–(BUSINESS WIRE)—D's Naturals, makers of the innovative No Cow Bar announced the launch of its most recent product: Fluffbutter. The patent pending, Fluffbutter is an almond nut butter, infused with plant-based proteins. Like the popular No Cow Bar, Fluffbutter is 100% free of dairy, soy, gluten, or any added sugar, is all natural, vegan, and non-GMO.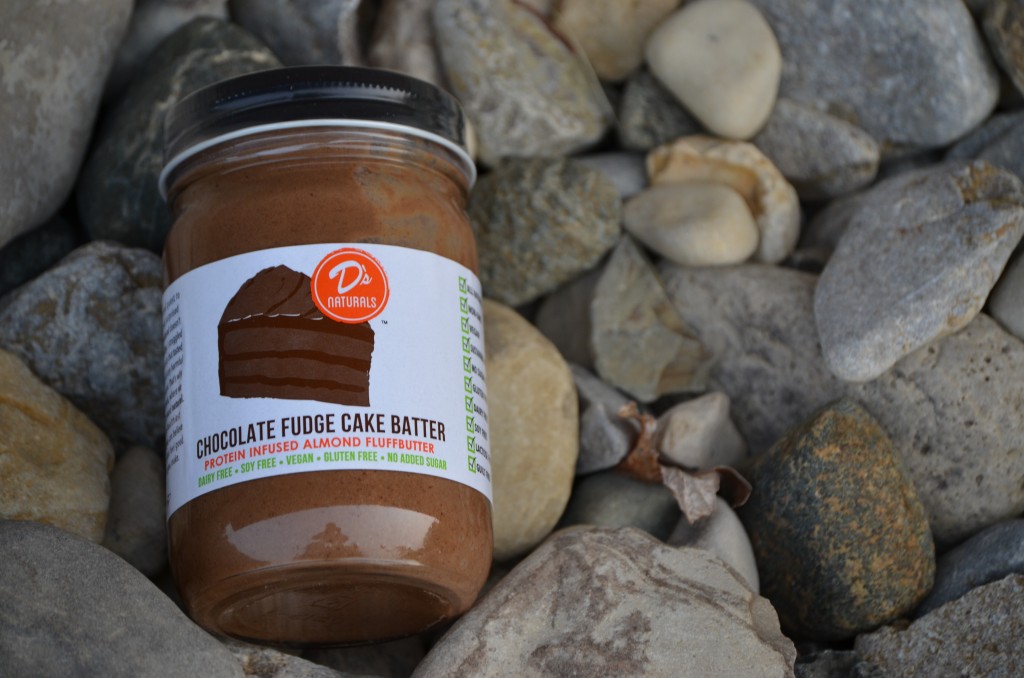 The energy sustaining and guilt-free No Cow Bar and Fluffbutter were recently made available in more than 500 Vitamin Shoppe locations across the country, as well as through the distribution of health and fitness giant, Europa Sports Products. D Katz commented on his newest partnership, saying, "When considering retail partners, we look for stores that can help our company grow in a positive way. The Vitamin Shoppe epitomizes that goal with its brand image and mission."
Just a few short months from the launch of its first product, D's has broken major milestones. The brand can now be found in nearly 2,000 retail locations across the country and is sold in several countries outside the U.S. The company expects to increase its presence to 4,500 store shelves over the next two months.
"We are about to change everything," said D Katz, 18-year-old founder and CEO of D's Naturals. "Fluffbutter is the most advanced nut butter to land on the market. Imagine something that tastes like a dessert, but has just 1 gram of sugar and 40% more protein than your standard almond butter." It is also 100% dairy free and vegan.
Who is D?
18-year-old health fanatic and entrepreneur, D Katz, founded D's Naturals with a vision to pioneer plant-based food products that would ultimately revolutionize the natural foods/fitness category. D's incredible drive and determination directly correlate to the company's massive success in such a short timeframe. Unlike your average entrepreneur, D is on a mission to prove that "success is not wished upon, but rather it is granted by the blood, sweat, and tears put into those aspirations that others deemed impossible."
D's daily schedule begins at 2:30 AM each and every morning in order to maximize productivity and further his company's growing success. Along with the help his newest addition and single employee, D manages all aspects of sales, marketing, operations, raw materials/ingredient procurement, accounting, shipping, warehouse management, social media, web design, graphic design, and, most importantly, press release writing!
About D's Naturals
Using only clean ingredients and no added sugar or artificial ingredients, D's Naturals' nutrient-rich products are ideal before or after a workout, as a healthy snack, or as a boost of protein, anytime of day. The company is committed to producing healthy options without the harmful components. The No Cow Bar and Fluffbutter are made with ingredients, like organic brown rice and pea protein, prebiotic fiber, and stevia for natural sweetness. To learn more, please visit www.dnaturals.com or follow on Instagram.
Like what you're reading?
Subscribe to BevNET+NOSH Today
Subscribe today and get access to the leading industry resources in the food &amp beverage industries. News, trends, industry data, expert analysis and much more.
Access all of these benefits:
Unlimited access to all content on BevNET.com and NOSH.com
Exclusive access to hundreds of educational videos
Watch subscriber-only live programs such as Office Hours