U.S. FDA issues GRAS No Objection Letter for SweeGen's BESTEVIA Reb-M Stevia Sweetener
RANCHO SANTA MARGARITA, California, and WESTCHESTER, Illinois– SweeGen, a nature based sweetener company, and Ingredion Incorporated, a leading global provider of ingredient solutions to diversified industries, today announced that the U.S. Food and Drug Administration (FDA) has issued a GRAS (Generally Recognized As Safe) No Objection Letter for BESTEVIA™ Reb-M stevia sweetener for use as a general purpose sweetener for food and beverage applications in the United States. This follows a review of the composition and manufacturing process of SweeGen's BESTEVIA™ Reb-M, with documentation submitted to the U.S. Food and Drug Administration last year.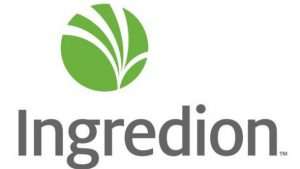 BESTEVIA™ Reb-M, SweeGen's non-caloric and high purity stevia sweetener with a clean, sweet sugar-like taste, is produced from the stevia leaf. In a letter from the FDA dated Feb. 17, 2017, the agency acknowledged that it reviewed the application and has no further questions regarding the documentation so submitted related to the safety of the ingredient.
"Having received the No Objection Letter from the FDA, SweeGen and our valued distribution partner Ingredion, are now able to support food and beverage companies in the United States to meet consumer demand for reduced and no sugar products made with a new, high-purity, great tasting stevia sweetener," said Steven Chen, president of SweeGen.
"Now beverage and food manufacturers in the United States can reduce sugar using BESTEVIA™ Reb-M stevia sweetener that has a sugar-like sweetness without the bitterness associated with some stevia sweeteners," said Oscar Gutierrez, senior global director, sweetness innovation, Ingredion. "Food and beverage manufacturers are now able to reduce a high percentage of sugar without sacrificing taste."
Ingredion is SweeGen's exclusive global distributor in all markets (excluding SweeGen's house accounts and in the Republic of China where it is a non-exclusive distributor). Ingredion will distribute BESTEVIA™ Reb-M stevia sweetener initially in the United States and Canada and subsequently in other countries as additional regulatory approvals are granted.
ABOUT SWEEGEN
SweeGen (OTC: SWEE) is dedicated to the development, production and distribution of non-caloric, non-GMO sweeteners for the food, flavor and beverage industries. SweeGen's robust product pipeline, intellectual property portfolio, and dedicated manufacturing capacity and R&D provide the Company its foundation for innovation and delivery of high-quality sweetener products. For more information please contact info@sweegen.com and visit SweeGen's website, www.sweegen.com.
ABOUT INGREDION
Ingredion Incorporated (NYSE: INGR) is a leading global ingredient solutions provider. We turn grains, fruits, vegetables and other plant materials into value-added ingredients and biomaterial solutions for the food, beverage, paper and corrugating, brewing and other industries. Serving customers in over 100 countries, our ingredients make crackers crunchy, yogurts creamy, candy sweet, paper stronger and add fiber to nutrition bars. For more information, visit ingredion.com.