Impossible Foods Closes $500M Round, Expects Growth Despite COVID-19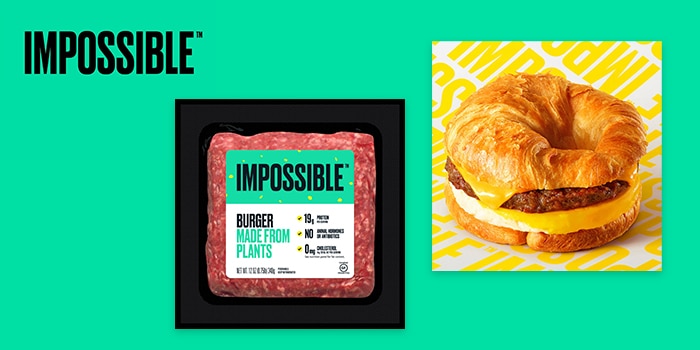 Oakland, California-based plant-based meat company Impossible Foods today announced the close of an approximately $500 million Series F funding round, led by South Korea-based firm Mirae Asset Global Investments. To-date, the company has raised to nearly $1.3 billion, including $300 million closed last May.
Existing investors Khosla Ventures, Horizons Ventures, and Temasek also participated in the round, along with a roster of both existing and new celebrity investors — including actress Mindy Kaling and film director Peter Jackson. The funds will be used for R&D, scaling manufacturing, expanding the company's global retail footprint and increasing distribution of its recently-debuted Impossible Sausage and Impossible Pork products.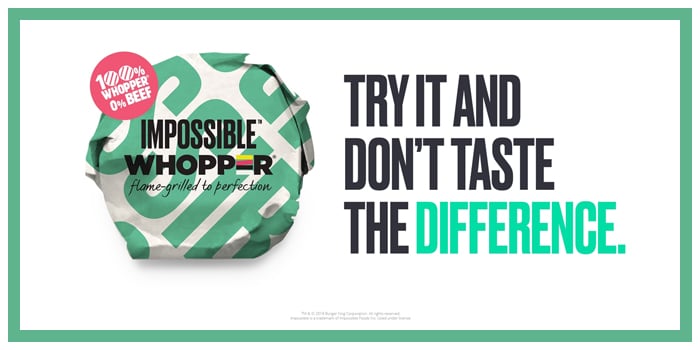 After announcing the new products in January, the company tested them at select Burger Kings, where its Impossible Whopper has sold since April. José Cil, CEO of Restaurant Brands International (RBI), Burger King's parent company, said in its 2019 and Q4 earnings report that the chain delivered its strongest growth in 20 years (9%) last year, attributing some of the success to the Impossible Whopper, which he deemed a "big highlight." Despite the Impossible Whopper's sales slowing down in the fourth quarter, Cil said it remained an "important sales driver."
"Given the sustained performance of the Impossible Whopper, we're confident that plant-based food represents a new platform for the brand and one that we can build in communications, day parts, products and proteins," Cil told investors.
Although Impossible has seen success with foodservice accounts — it's currently sold in over 17,00 locations — there's still plenty of room for retail growth. The brand only entered the grocery channel in September 2019, after receiving necessary (and long awaited) GRAS certification from the Food and Drug Administration (FDA) for heme — the ingredient that makes the product 'bleed like meat.' The brand's ground beef alternative launched in 27 locations of California-based Gelson's Markets in September before expanding to select East Coast Wegmans and Fairway Market locations.
Last year, the brand reported shortages to keep up with demand, However, to support its retail launch, the brand has since quadrupled production at its Oakland-based facility and plans to double that annually for the next 15 years, CEO and founder Pat Brown said. To further capture consumers, the brand also recently lowered its prices for most distributors by 15% on average, aiming to fall more in line with animal-based meat.
"Our mission is to replace the world's most destructive technology — the use of animals in food production — by 2035," Brown said. "The market has its ups and downs, but the global demand for food is always there, and the urgency of our mission only grows."
That market fluctuation has only grown with the spread of the novel coronavirus (COVID-19). In response to the virus, the company has created a COVID-19 task force to monitor developments and update employees, most of whom are working from home through April, the release notes. Other efforts include restricting external visitors to its facilities and co-manufacturers, banning nearly all work-related travel and events, and daily deep cleans of workplaces. On Monday afternoon San Francisco announced lockdowns in six counties, including Alameda, where the company's production is based.
"With this latest round of fundraising, Impossible Foods has the resources to accelerate growth — and continue to thrive in a volatile macroeconomic environment, including the current COVID-19 pandemic," David Lee, the company's CFO, said.