Hershey's Q4 Earnings Call: ONE Brands Soars, KRAVE Lags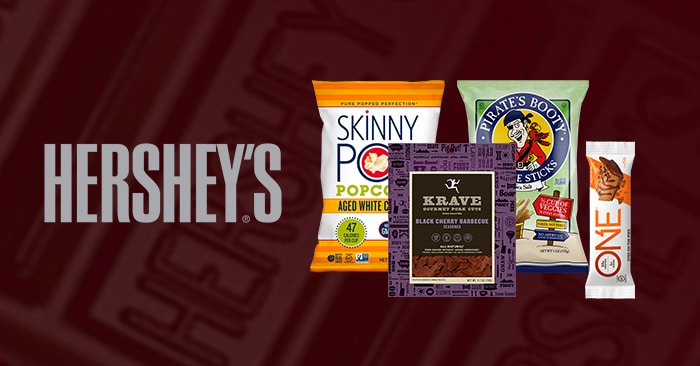 Snack company Hershey's is still trying to solidify a future beyond sweets. In the company's fourth quarter earnings call today, members of Hershey's leadership team discussed its savory snack strategy, the success of its most recent acquisition — low-sugar, high-protein bar company ONE Brands — and what the company has learned from jerky brand KRAVE not reaching expectations.
Overall, the company's fourth quarter net sales were $2.1 billion, a 4% year-over-year increase, while total sales grew 1.8%. Acquired by Hershey's in August, ONE Brands contributed a one point benefit to net sales growth in the quarter, according to a release.
But as many consumers forgo sugary snacks for better-for-you options, the historically confection-driven company has aimed to expand to the savory side: its salty snack sales grew 11.3% in the fourth quarter. CEO Michele Buck said the company's still hungry, explaining that Hershey's' strategy focuses on "capturing incremental snacking occasions," which she said is U.S. consumers' top priority behind indulgence. However, the solution is not as simple as salty plus sweet: Americans are seeking "better-for-you savory" items, she said, that can provide fuel throughout the day.
"That's not to say that we will not move forward with something in confection if there's a gap in our portfolio," Buck said.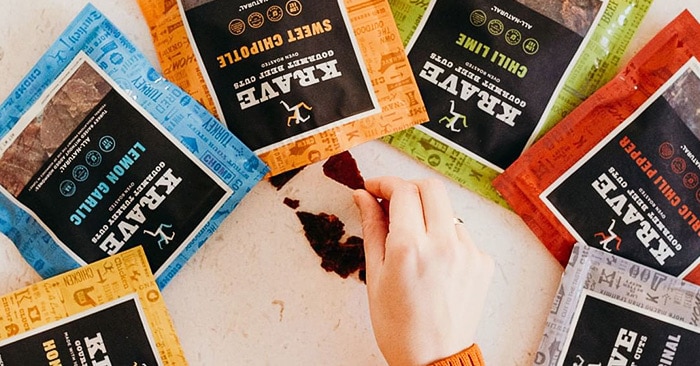 Hershey's is "a branded high gross margin company," she added, and future savory investments need to keep pace. Prior acquisitions SkinnyPop and Pirate's Booty both hit the "sweet spot" as brands Hershey's was equipped to grow, she noted, while jerky brand KRAVE, acquired in 2015, failed to reach the expected scale and gross margin, leading to "a drag in total retail takeaway," Buck said.
"I think that's the single biggest learning was that piece of what fits our business model and staying true to that," Buck said. "Along the way, I think we learned other things relative to integration and how to get the best of both leveraging our scale as well as enabling some of the entrepreneurial spirit, but realizing the businesses we're buying are in a phase of scaling up in growth and there's help needed to do that."
Moving forward, the company will innovate "judiciously" under these smaller brands, SVP and CFO Steve Voskuil explained, while taking "full advantage of driving the cores" into further distribution. He added that many of Hershey's' brands have 40% household penetration — while Pirate Brands and Skinny Pop have a lot less. And while advertising, seasonal items and pricing are all crucial "levers," their importance changes at different phases.
"We think that's a key learning from the past — to be very measured in the innovation approach," Voskuil said. "We feel good about what we're seeing on SkinnyPop and Pirate's in particular, and ONE is on track integration and acquisition model-wise as well."
KRAVE isn't the confection giant's only challenge. The company expects its North American business to continue to be driven by pricing in 2020, and Buck explained that while Hershey's' syrup business is "pretty stable," baking chips is more competitive with large promotional windows. Thus the company has passed on some "less profitable" business opportunities in the past year, while still being able to maintain its "pretty solid ability to leverage price."
"We believe that's only though because of all of the investments that we make with retailers in retail specific programs," she explained. "The high level of advertising we put behind our brands creates the brand value proposition for the consumer."
As it aims to build more momentum beyond candy, the company recently promoted Chuck Raup, formerly general manager of Hershey's' U.S. confection business, to president and Kristen Riggs to Chief Growth Officer.