Ancient Harvest to Begin a "New Era," Acquires Pamela's Brand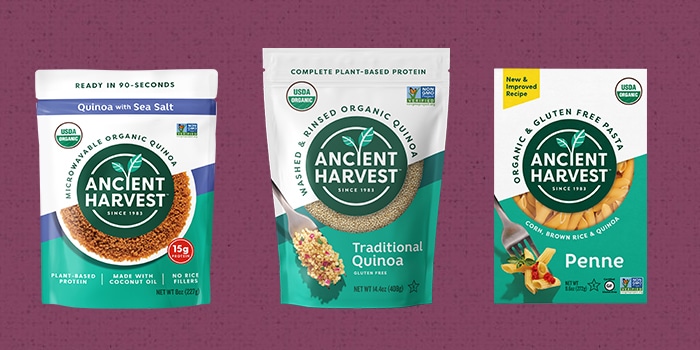 In the 1980s and 1990s, Ancient Harvest bordered on the revolutionary for its use of quinoa. But much changed and not only was quinoa no longer the exotic grain it once was but the pasta and grain categories shifted too, with gluten-free callouts no longer rare. Encore Capital acquired the company in 2012, and after a lackluster several years, brought in CEO John Becker to right the ship in 2016.
2020 will kick off a "new era" for the brand, Becker believes, starting with a relaunch of the line, a reformulation of products and the acquisition of the Pamela's line of gluten-free baked goods, pastas and mixes.
"Between 2013 to 2016 the competitive landscape changed dynamically. Quinoa had new brands come into the space as well as private label products," Becker told NOSH. "While Gluten-free pasta got more competitive because the big brands finally focused on gluten free pasta… new entrants [in bean based pastas] really took space for value-added offerings."
The past few years were spent preparing the brand, which is sold in 20,000 stores, for this next phase of growth and reinvention, Becker said. The company started by closing its own manufacturing plant and warehouses, moving to third parties to utilize an "asset light" model. Becker also rationalized the brand's portfolio. In the three years since joining, the company only launched only one new product offering — a line of microwavable, ready to heat quinoa in retort packaging — and focused instead on refining existing products.
"That launch was the first step in reinvigorating the portfolio, moving towards more value added products with higher consumer benefits as opposed to things that are closer to commodities," Becker said.
New acquisition Pamela's offers Ancient Harvest, an almost entirely new product mix of bars, baking mixes and cookies that cater to the same gluten-free consumer, Encore managing director Robert Brown told NOSH.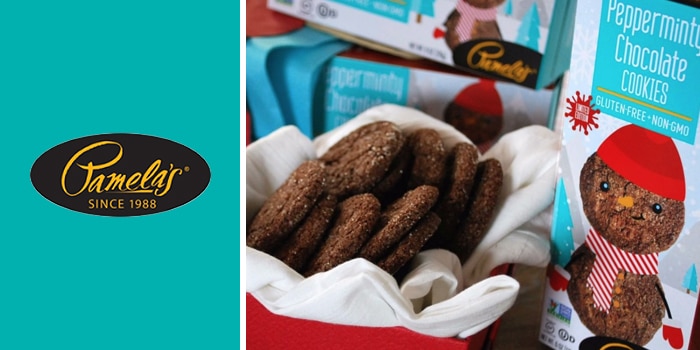 Ancient Harvest bought the Pamela's brand name and associated products (along with their distribution in 20,000 stores) at the end of December, but not its manufacturing facility. (Former owner Pamela Giusto-Sorrells has since closed that facility.) Moving forward, Pamela's baked goods will be produced out of co-manufacturer Fantasy Cookie, a fellow Encore Capital company.
"This is classic big company acquisition synergies, just not with big companies," Brown said. "When these two companies are put together, there are savings that we can use to drive growth through shared marketing efforts."
The brand's "powerhouse SKUs," Becker added, are its graham crackers, Whenever Bars and pancake mixes. Ancient Harvest has no immediate plans to change Pamela's product mix or packaging, Becker said, but once the integration is complete, he plans to devote significant attention towards dialing in the brand's messaging and making sure every product sold is performing. He also will consider adding more nutritional benefits — such as protein or functional ingredients — to some lines.
"We will look at the current strong consumer trends as well as emerging consumer trends," Becker shared. "We won't abandon the core of the Pamela's promise of great-tasting, gluten-free products, but we will try to make sure that we are relevant to today's consumer base."
Ancient Harvest customers will see more immediate changes, most notably refreshed, more "approachable" packaging that brings the Ancient Harvest logo front and center and adds more "appetite appeal," Becker said. Ancient Harvest sub-brand POW bean-based pastas will also sport new branding, moving away from the POW name to be under the core brand.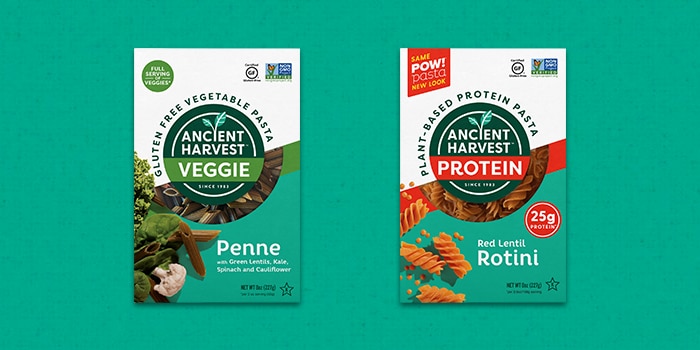 At Expo West, the company will also launch a new enhanced pasta that will contain a full serving of vegetables in every serving of pasta. The original line of pasta has also been reformulated, adding brown rice mix to the base of corn and quinoa in order to improve texture and "durability" during cooking. The reformulated pasta's packaging also switches the naming nomenclature from "Supergrain Pasta" to what Becker said is a clearer, more transparent declaration of what's actually in the product.
These are big changes, but ones that the brand is finally ready for, Becker and Brown maintain, setting the company in the right direction.
"I think we're at the beginning of a new era of being newly relevant again," Becker said. "These are great pioneer brands that date back to the 1980s but as a result, I think some of the categories that we compete in have passed the brands by a little bit. This is the beginning of us becoming relevant again and a greater resource and partner to our customers."