VMG, KIND and Plant Snacks See People Moves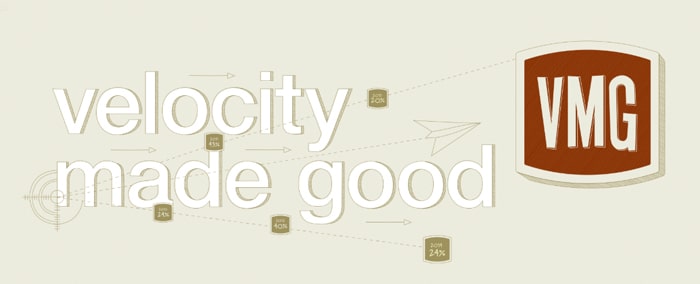 VMG Brings on New CFO
Private equity firm VMG announced this week that Angad Hira has transitioned from his previous role of vice president to that of CFO, where he will manage the fund's financial operations. Before joining VMG, Hira spent roughly three years at UBS.
"Angad is extremely well suited to strategically guide VMG in the development of capabilities required for our team to achieve outsized success in the years and decades ahead," Kara Roell, founding partner and managing director at VMG, noted in a release.
Hira currently sits on, and will remain on, the board of directors for VMG portfolio brand Lily's — which recently unveiled its plan to rebrand and become a platform brand. In a release, the firm noted that Hira "led partnerships" with VMG current and past portfolio companies including Vega, Quest and Bare Snacks.
John Leahy to Leave KIND
Last week snack brand KIND announced that president and COO John Leahy will retire from the company. Leahy has had a long tenure at the brand, having joined KIND in 2010 when the company made nine bars, had 30 team members and produced $20 million in revenue. Under his stewardship, KIND has grown to a team of over 700 employees and produces more than 70 snacks in an array of categories.
Leahy, the company noted in a release, greatly assisted with increasing the brand's distribution, opening the club channel and key mass accounts.
"John had an illustrious career before KIND and took a chance on us when he came to our overcrowded office running in startup mode," Lubetzky said in a release. "We were lucky that he even looked our way."
In turn, the company has brought on Mike Barkley as president and COO. With over two decades experience in the industry, Barkley most recently served as president of Pinnacle Foods owned Boulder Brands. Barkley will work alongside KIND founder and CEO Daniel Lubetzky, who remains actively involved in the company.
In 2008 private equity firm VMG invested in the snack brand and in 2014 sold its minority shares back to the company for a $220 million purchase price. At the end of 2017, Mars purchased a minority share in the brand, in a deal that reportedly valued KIND at over $4 billion.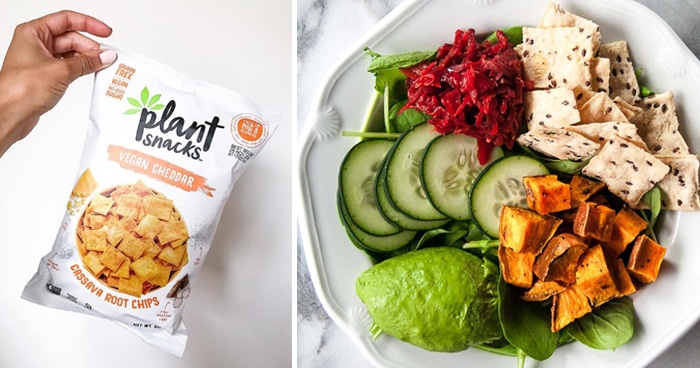 Lescoe Passes the CEO Baton at Plant Snacks
At the end of 2018 snack veteran Pete Lescoe stepped away as CEO of Plant Snacks, the allergen-free snack brand he founded in 2017. Dave Eisen, a CPG veteran who spent time at General Mills and Schwans, was appointed to the role. Most recently Eisen was the CMO at New England-based brand Welch's.
The shift was reflective, the company noted, of the brand's growth from "seed to growth stage." Lescoe, the founder of snack brand Food Should Taste Good, will remain with the company as the lead investor and will assist with the business' long-term vision, strategy and planning. Eisen will assume responsibility for day-to-day operations, including new innovation.
"We are planning new flavor launches in the core cassava chip product line, as well as growing our product innovation with fruit snacks developed over the last year," Lescoe said in a release. "I am confident Dave will make both initiatives successful."
Plant Snacks aims to differentiate itself in the snack set by using a base of cassava flour and offering consumers a vegan line of uniquely flavored chips free of the top eight allergens. Most recently the brand, which is sold in retailers including Stop & Shop, Giant, Shaw's and Lassen's, was added to the shelves of Raley's and Wegmans.
Good Culture Adds Condiment Marketer to Team
In January cottage cheese brand Good Culture picked up Patrick Jammet as VP of Marketing. Jammet previously worked at condiment and spice brand Sir Kensington's, where he assumed the role of VP Marketing just before company was acquired in April 2017 by Unilever.
Good Culture CEO and co-founder Jessie Merrill previously worked with Jammet at Honest Tea where Merrill was VP of Marketing. Jammet spent over eight years at the mission-driven beverage brand, moving up the ranks of the field marketing team to the eventual position of director of field marketing.
In addition, other notable hires and promotions include:
Scott Eckert has been brought on as the new CEO and president of condiment brand Briannas, which is owned by Del Sol Foods. Previously Eckert was the VP of marketing for community coffee.
Brianna Brown was promoted to the role of principal, talent at Stripes Group. With the firm for roughly five years, Brown advises Stripes portfolio companies on executive hiring, recruiting, talent development and compensation planning.
Romitha Mally was hired as the vice chairman of investment banking at UBS.
Greg Ucich and Timothy Sousa were each promoted to vice president at Whipstitch Capital. Both previously held the title of senior associate at the specialized investment bank.
Refrigerated soup brand Boulder Organic Foods has deepened its focus on the company's environmental impact with the appointment of Jen-ai Stokesbary as director of sustainability. Stokesbary was previously the company's director of marketing for six years. Stepping into Stokesbary's shoes will be Cathryn Olchowy as director of marketing and insights.
FoodLogiQ, a software as a service (SaaS) provider of food safety and supply chain solutions, brought on Sean O'Leary as CEO. Leary has a long history of working with and leading other SaaS companies.