The Checkout: Utz Pays $1.2M in Labeling Lawsuit, Whole Foods Moving Northeast Headquarters
Welcome to The Checkout: an express lane for weekly news you need to know, always 10 items or less.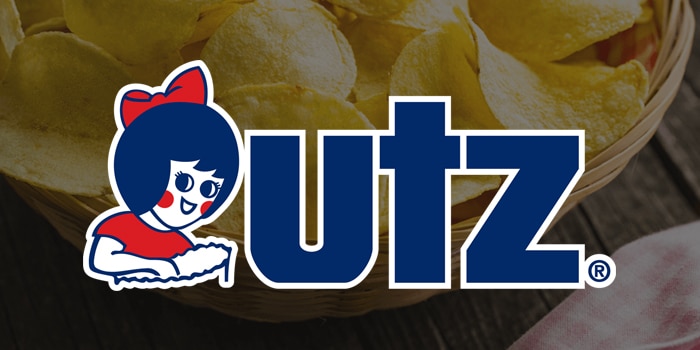 Utz to Pay $1.2M in Labeling Lawsuit
Utz Quality Foods announced last Friday a $1.25 million settlement of a class action lawsuit that claimed the company falsely advertised many of its snacks as "all natural" in a national advertising campaign.
The lawsuit, filed by three plaintiffs in 2015, involved packaging on 15 Utz and Bachman products, which the plaintiffs alleged contained "chemically derived, heavily processed ingredients, synthetic, artificial, and/or ingredients containing or derived from GMOs," according to the settlement document.
Despite agreeing to a settlement, Utz has denied the allegations.
Consumers who purchased the products that are or were labeled "natural," "all natural," "non GMO," or "not synthetic," or had similar wording, between December 30, 2010 and March 30, 2019 may be eligible for a $2 refund per item, up to $20 per household. As part of the settlement, Utz also agreed to pay for attorneys' fees and expenses up to $415,000.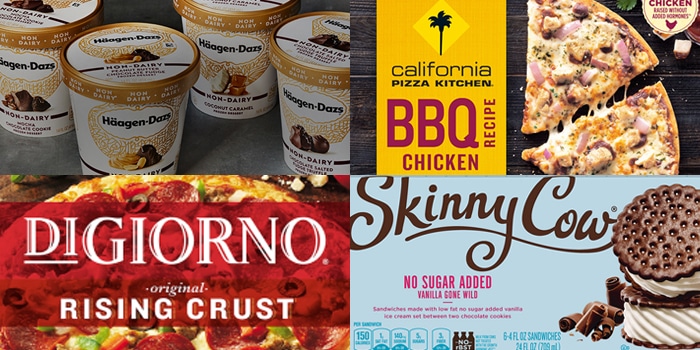 Nestle's Pizza and Ice Cream Businesses Exit DSD
Nestle will move its ice cream and frozen pizza businesses from a Direct-Store-Delivery (D.S.D) network to a warehouse model, in a move the company said will drive efficiency and build sustainable growth.
The move will cut 4,000 jobs, according to Reuters. Eight frozen distribution centers and the company's frozen inventory transfer points will close, Steve Presley, chairman and CEO of Nestlé USA, said in the release, and Nestle will instead utilize its existing warehouse model used for frozen meals and snacks, with the move expected to be completed in Q2 of 2020. Impacted Nestle brands include California Pizza Kitchen, DiGiorno, Edy's/Dreyer's, Skinny Cow and Häagen-Dazs.
"As we continue to focus on driving long-term profitable growth, leveraging a simpler route to market unlocks resources we can use to fuel our efforts in demand generation, such as product innovation and brand building," Presley said in the release, adding that pizza and ice cream are "growing categories" for the brand.
Historically, the company noted in a presentation to shareholders, DSD provided advantages such as improved performance on-shelf, incremental displays and increased speed to shelf. However, Nestle executives added, those benefits have been greatly diminished due to changes in category planning.
Nestle's move away from DSD is similar to that of Kellogg, which made the same move for its remaining snack items in 2017.
The hope is by streamlining the distribution process, Nestle can reap cost savings that ultimately can trickle down to consumers via price decreases.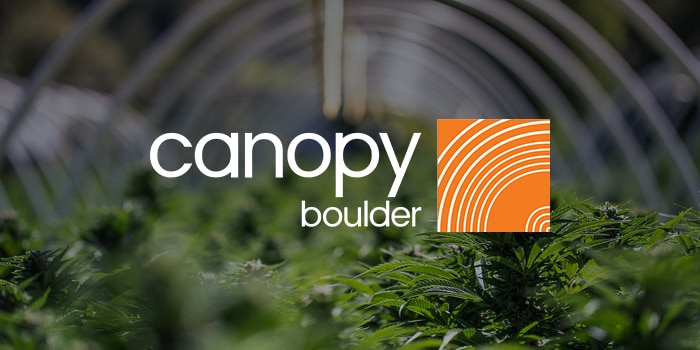 CanopyBoulder Announces New Investments
Venture fund and legal cannabis business accelerator CanopyBoulder announced it has invested roughly $1.4 million into 12 companies, 10 of which will take part in its 16-week accelerator program.
The accelerator class will include companies working in various aspects of the cannabis industry. CPG brands in the group include A Boring Life, which sells hemp-infused nuts, dog treats and tinctures, and Backyard Soda Co., which sells a natural CBD soda and natural gourmet simple syrups.
In addition to the 10 program cohorts, CanopyBoulder also announced an investment in Weller, which produces CBD coconut bites and recently launched CBD sparkling water.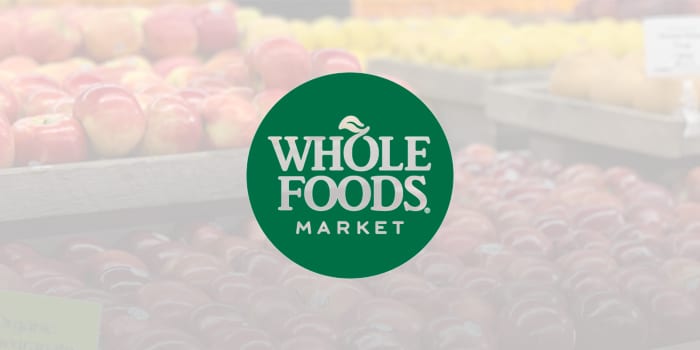 Whole Foods Moving Northeast Headquarters
Whole Foods will move its Northeast regional headquarters from Englewood Cliffs, NJ to a 47,398 square-foot office in Jersey City by the end of 2019. The natural products retailer will open a new store in Jersey City as well, according to Mack-Cali Realty Corporation's first quarter report.
Whole Foods has other future New Jersey locations in the works for Wayne, Weehawken and Parsippany.
The Northeast region of the retailer includes Whole Foods stores in New York, along with most of New Jersey and Connecticut.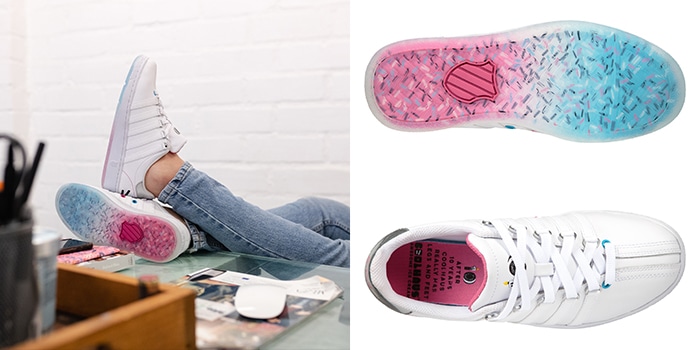 A Spring (or a Sprinkle?) in your Step
Coolhaus kicked off its 10 year anniversary last month with a limited edition Kswiss sneaker.
The sneaker, released at the end of last month, celebrates Coolhaus founder and CEO Natasha Case's "200-mile" journey to launch the crafty ice cream brand at Coachella in 2009. After her truck broke down, Case used creative solutions to make the 200-mile trek to reach the festival.
The classic white leather sneaker has a pink and blue semi-opaque sole decorated with sprinkles. On the heel tab, "200 Miles" is written in hot pink, and "10" is written on the shoe's tongue, with the zero represented by a graphic of Coolhaus' iconic ice cream sandwich.
Coolhaus' products are available in over 7,500 grocery stores with 30 SKUs, including hand-crafted ice cream sandwiches, artisan pints and chocolate-dipped bars, as well as at two California storefronts and 10 ice cream trucks in Los Angeles, New York and Dallas. The company announced last year an investment from Boulder-based Sunrise Strategic and the roll out of a vegan line of products.