Coolhaus Grows with Sunrise Funding and Plant-Based Innovation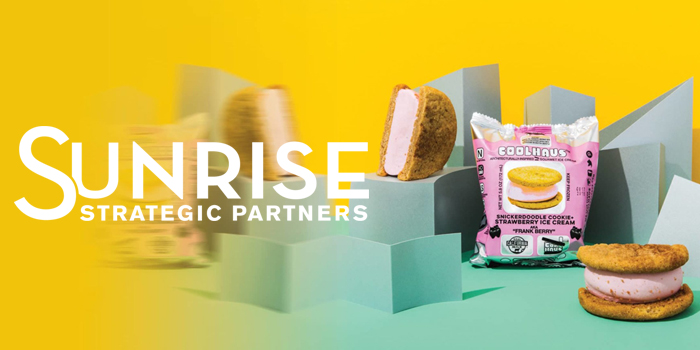 Investment firm Sunrise Strategic Partners announced today an investment in boutique ice cream producer Coolhaus. Exact terms of the deal were not disclosed. Coolhaus previously closed a small round of funding in 2017 and has raised capital via friends and family.
Sunrise CEO and co-founder Steve Hughes told NOSH that the investment is an example of "money going into the business to drive the business." He added that Sunrise believes Coolhaus is an example of a "2.0" brand" and has "a big idea on top of a big category" that could enable it to become the Ben & Jerry's for millennial shoppers.
Coolhaus founder and CEO Natasha Case told NOSH that she was looking for a firm that could provide strategic guidance — as well as capital. The funds, she added, will go towards the brand's distribution and marketing.
"We're really thinking big here and we really want to be the household brand of our generation," Case said. "The capital, for me, is just about getting [our] messaging out there more, dominating more markets and doing more innovation to showcase how unique we really are."
Coolhaus' creatively flavored pints and ice cream sandwiches are currently sold in over 6,000 retail locations. The company also has 10 mobile ice cream trucks as well as three permanent locations that serve as a testing ground for new flavors as well as marketing tools to increase brand awareness. While the focus for the brand will predominantly be on expanding retail distribution, Hughes said he views the trucks as an interesting opportunity as well.
"[The trucks are] a Ben and Jerry's scoop shop on wheels," Hughes said. "You're getting the full experience… and I think there's something really powerful about that. If you can find a way to keep a truck fully engaged in a metro area, then they should be everywhere that millennials are having fun."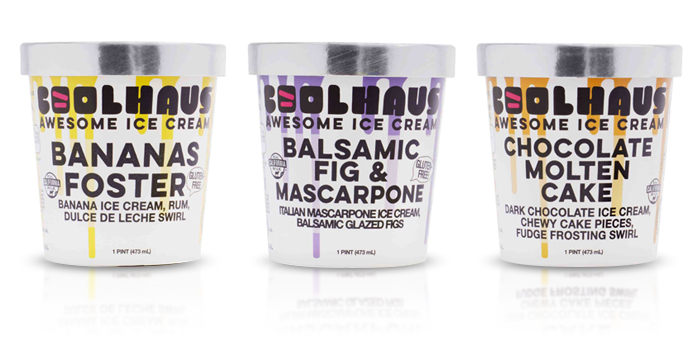 The brand's retail focus will also include developing new products for grocery store shelves — for which, Hughes said, Case has plenty of concepts. To start, Case told NOSH, the brand will launch a new novelty concept in 2020 that will complement the existing line of single-serve ice cream sandwiches and multiserve pints and "round out" Coolhaus' offerings.
Case has also developed a new plant-based ice cream line that tastes as premium and rich as Coolhaus' core product line. The hope, she said, is that a non-dairy coolhaus product would play to vegan shoppers as well as traditional dairy consumers looking for a better-for-you alternative to work into their ice cream rotation.
"I think that there is an appeal to the dairy consumer for the plant-based if you deliver on flavor, and that was my ultimate goal," Case said. "If you go with taste first, you have an even bigger market share because you have a vegan audience and then you have a mainstream audience who sees this as less of an indulgence and might eat it more often."
Hughes also brings extensive experience in helping shepherd "free-from" products to market. While previously serving as SVP of sales and marketing at WhiteWave, Hughes oversaw the Silk brand of non-dairy products. He also co-founded Boulder Food Group, which owned both the Udi's and Glutino brands of gluten-free products.
Even with just the current line, Hughes said he expects Coolhaus to see large sales growth in the next year.
"Coolhaus is having a massive step up this season with a lot of broad distribution. It's getting great engagement from a wide range of [retailers]." Hughes said. "We think Coolhaus will come out of of this summer with a really strong story. Then next year, they'll have capital on their balance sheet.. And it will really give them the opportunity to make sharp turns."