IRI State of the Snack Industry Webinar Recap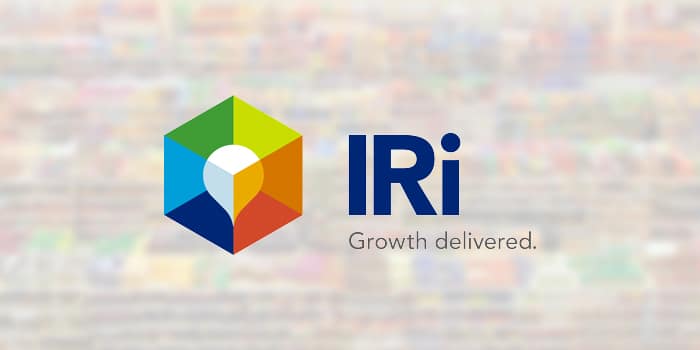 Generational snacking was a major focus of consumer research group IRI's recent State of the Snacking Industry webinar, which examined how snacking behavior and needs varies between Gen Z, millennials, Baby Boomers and seniors. Led by Sally Lyons Wyatt, executive VP and practice leader of client insight, the webinar also highlighted the packaging, channel and flavor innovations driving growth in the snack category.
The number of consumers who eat three or more snacks a day is up four percent to 47%, with early morning snacking in particular seeing growth. The percentage of millenials eating three or more snacks a day is up 13% since 2015, creating what Wyatt called a "general tailwind for the industry"– that is, millenials taking their snacking habits with them as they age. She also noted that early indications show Gen Z will be following in their footsteps as frequent snackers.
Wyatt's presentation focused on four key trends impacting the snack industry: flavors, holistic health, the art and science of packaging and food influencers. She also discussed how generational divides affect each of these areas, before looking ahead to what's next for snacks.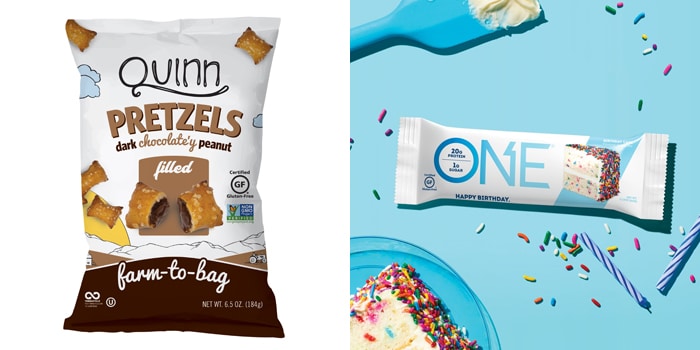 Flavors Driving Growth
Flavor was one of the biggest growth drivers of the year, as it continues to be one of consumers' top concerns when choosing a snack.
The number of flavor combinations in macrosnacking is growing, as brands continue to blend well known flavors with other ingredients. Of 4,160 total combinations in macrosnacking, 2,194 experienced dollar growth from 2017 to 2018. For example, peanut butter-flavored products grew 15%, while those combining the flavor with grape jelly or dark chocolate grew 19%.
"These flavors have been around but they just fragment the flavors, they combine the flavors, they do fun things with the flavors," said Wyatt. "Because the core flavor — cheese or chocolate or peanut butter — is a favorite, then consumers are opting in."
Sweet flavors were also in high demand last year, dominated by "Oreo-flavored" snacks, which grew 125%. Wyatt also noted that experiential flavors with descriptive names like "birthday cake," "chillin'" and "dynamite" were also driving growth, with these innovations experiencing significant repeat buys.
Rise of Holistic Health
All four macrosnacking segments — wellness, permissible indulgence, true indulgence and treats — all saw growth last year, with wellness being the largest.
In an IRI survey, 82% of consumers said food and beverage was part of their self-care regimen. Research also found that more consumers are looking for snacks with vitamins and minerals, and view snacking as part of their daily healthy eating habits. This is especially true of millennials and Gen X, the two primary groups that are driving growth in organic snack sales, as well as yogurt with probiotics.
Furthermore, products which have health-conscious claims related to "dairy added," "GMO" and "gluten free" have all seen dollar growth in the past year.
Wyatt noted how various age groups have different needs in terms of products with lower or less of certain ingredients, like sugar or salt.
"There's different needs across these generations, and so different claims are going to appeal," she said. "That's why there should be a variety of claims based on your product on the packaging."
Diets including paleo and keto are having an impact across categories, as consumers adhering to these popular diets turn away from products with certain ingredients. Snacks products with vegan claims saw 16% dollar growth, with millennials, Gen X and Boomers all contributing to this rise. Consumers' changing preferences can also be seen in the recent rise of plant-based protein snacks, a category that saw a 19% increase in dollar sales, according to IRI. Wyatt pointed out that this holistic health trend is also being leveraged by brands that tout functional benefits, like immune defense or brain health.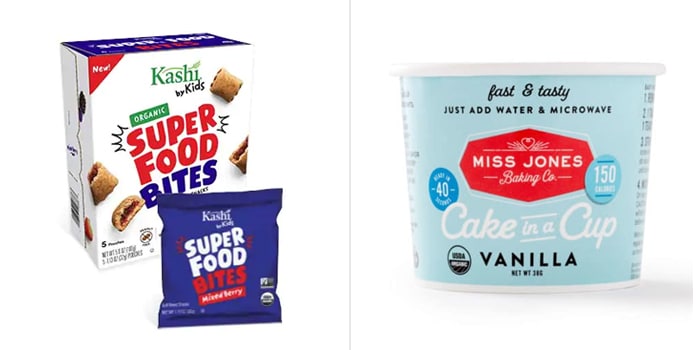 Push for Packaging Innovations
Sustainability is also becoming increasingly important for brands, Wyatt reported, as 36% of consumers stated that they want snacks with "green" manufacturing processes. This push for sustainability is driven by younger generations, as nearly half of 18-24 year olds want green manufacturing processes as well as reduced snack packaging in order to be more environmentally friendly.
Wyatt also noted that demand for convenient and low-calorie portion sizes — and packaging that supports these pack sizes — is on the rise across all generations.
Packaging is particularly a factor for snack selection when commuting, IRI found, with chocolate candy, snack nuts, and snack and protein bars topping the categories consumers turn to for on-the-go snacking.
"Packaging has absolutely helped get some of these categories into new occasions, but it opens up the opportunity for many more categories to do similar," said Wyatt.
Snacking Influencers
A number of factors influence consumers' snack purchases, the top being item price, followed by trust of brands, packaging and coupons. Smartphone apps, online ads and banners and information from social media are influencers, Wyatt noted, more so for younger generations. The checkout area is another major factor on snack purchases, with respondents to an IRI survey stating they prefer variety of indulgent and healthy snacks to choose from there.
Mass-market retailers and e-commerce are the two retail channels contributing to snacking growth the most. Though e-commerce accounts for three percent of overall snacking, it is responsible for 29% of its growth, driven by online sales of snack and granola bars, tortilla chips and ready-to-eat popcorn.
Innovations and Future Trends
Consumers, particularly millennials and Gen Z, are looking for snacks that are filling and provide energy, according to Wyatt. Protein innovations drove growth in 2018, with grass-fed collagen emerging as a trend. According to IRI, meat snacks, a versatile category, are expanding with new flavors and forms, while nuts and dried fruit have added new ingredients or artisanal flavors.
Wyatt identified conversational commerce, smart kitchen, lab-grown protein and cannabis snacks as possible future trends in the snack industry. She also noted CBD and hemp snacks and ghee as an alternative spread are on the rise, and that bitter and butter flavors could emerge as new snacking trends in the year ahead.