Good Culture Raises $8M, Launches into New Category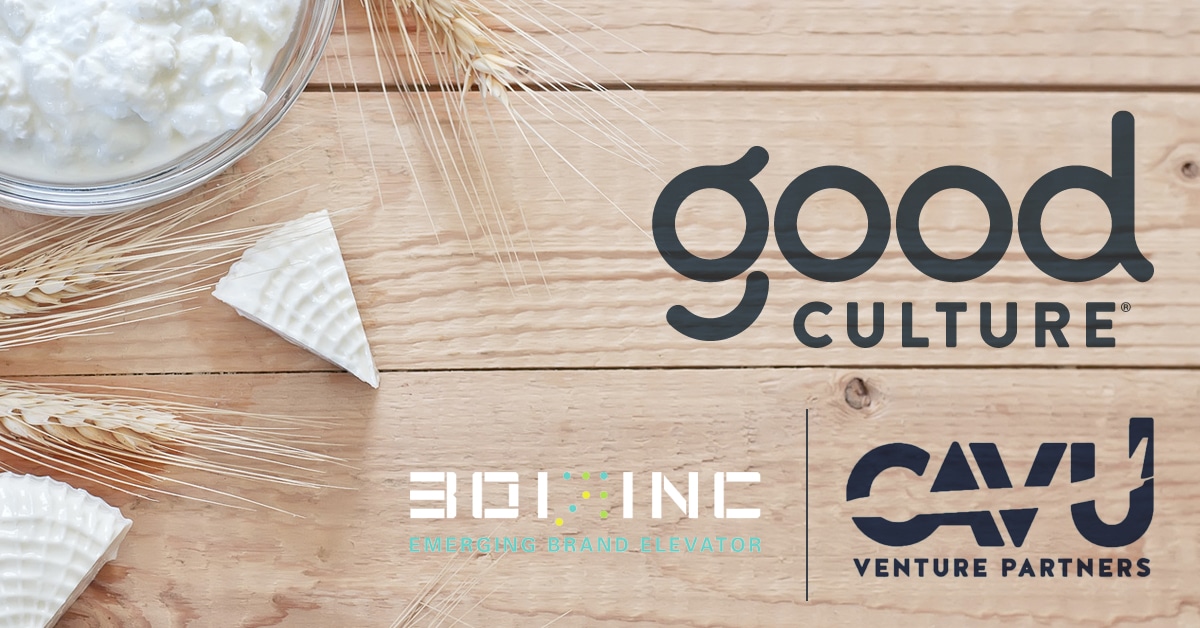 Although plant-based products may be on an upswing, there's still room for dairy. To support its growth, today cultured dairy brand Good Culture announced the close of an $8 million investment round. Previous investors CAVU Venture Partners and 301 Inc, the venture arm of General Mills' led the round with Almanac Insights also taking part.
The investment comes as the brand has reached 11,500 stores and last month launched a 6 percent fat cottage cheese along with sour cream, its first venture beyond the cottage cheese category. Both items launched into roughly 400 Publix locations.
Good Culture co-founder and CEO Jesse Merrill told NOSH that each of the investors brought unique skills to the company. CAVU, he said, has team of strong operators, while General Mills is able to provide broad support across all business functions. New investor Almanac, he added, adds valuable insight on how to deepen the company's mission of sustainability.
Good Culture has a channel segmentation strategy of launching organic versions of its products in natural and speciality stores and conventional, pasture-raised options in conventional and mass retailers. Explaining to consumers the difference between the two, each with their reflective prices, requires a deft hand.
The capital will go, in part, towards helping tell this story. Good Culture also plans to roll out a "renovation" of its current packaging this summer that further explains the difference between products and tells the company story.
The company will also use the money for new hires, an innovation pipeline, and to invest in enhanced marketing strategies with a focus on shopper and field marketing. "food to mouth is still key for us," Merrill said.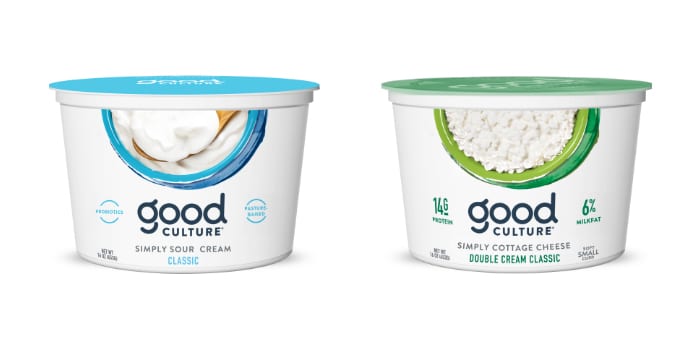 In terms of innovation, that focus kicks off with the brand's two latest products. The sour cream category, Merrill said, is actually slightly larger than the cottage cheese category — roughly $1.2 billion to cottage cheese's $1.1 billion. But beyond size and scope, he sees one key similarity: lack of innovation.
"I saw a lot of parallels to the opportunity that we saw with cottage cheese," Merrill said. "I thought there was an opportunity to put a sour cream product out there that tastes better and that over delivers in terms of health and wellness."
Further innovation is underway as well. Merrill told NOSH that the brand plans to expand into fresh snacking and explore functional products as well. On top of product innovation, Good Culture also will explore new pack sizes and delivery mechanisms to help expand the usage occasions for both its sour cream and cottage cheese. There's also the potential to expand into plant-based products but, Merrill said, the company would shy away from going head-to-head with fellow 301 portfolio company, Kite Hill.
"We're focused on cultured dairy today, but that could probably broaden," Merrill said. "Our mission as a brand is to make real healing food available to the masses without hurting the planet or animals."