Clif, Kraft and Whole Foods Execs Join Emerging Brands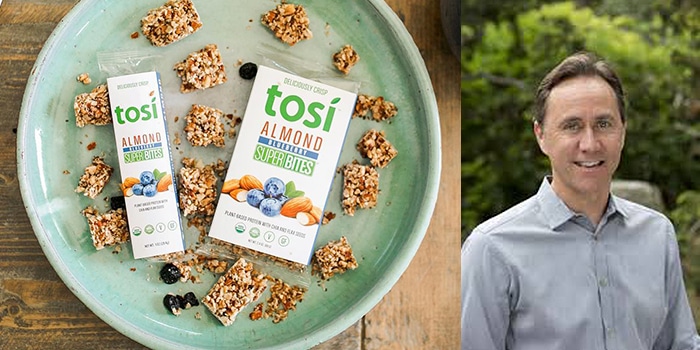 Tosi Adds CLIF Bar GM
Tosi Health, producer of Tosi SuperBites nut and seed bars, announced today that Keith Neumann joined the company as President and COO. He'll join founder Stefanie Hults, who will remain as CEO.
Neumann isn't new to the category, most recently serving as SVP of marketing and general manager at CLIF Bar & Company. He previously worked for Applegate, Beam Spirits & Wine and The Quaker Oats Company, telling NOSH that for this next role, he wanted to be a part of an early stage startup.
"I took a lot of satisfaction out of my contributions to Clif for the time that I was there, but all throughout my tenure I found myself saying how interesting would it be to be there during the early days," Neumann said. "I wanted to get involved with something at a super early stage where I could have my fingerprints all over what we build together."
Moving forward, Neumann will focus on managing the day-to-day operations of the brand. As part of his efforts, he'll also work to streamline the Tosi brand and voice to make sure it remains "consistent and compelling" across all channels.
Hults will shift her attention to being the face of the brand, particularly focused on consumer engagement.
Tosi currently is sold in several thousand stores along with Peet's coffee shops. Filipp Chebotarev, COO and partner at Cambridge Companies SPG (which led Tosi's series A round of funding), told NOSH that the company expects to see 50% growth year-over-year in 2019, and in 2020, increase that pace to 100% growth. He added that much of the company's sales are attributed to sell through, with high velocities and productivity in the doors that they are in. Neumann added that measured growth will be key to the company's success.
"We also will move from a 'ready-fire-aim' approach…and develop a really thoughtful customer and channel expansion strategy," Neumann said.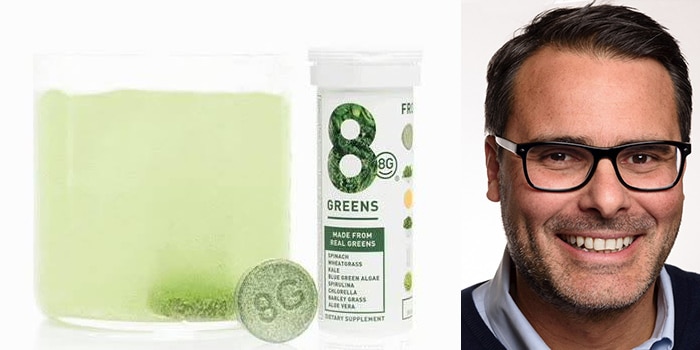 Kraft Heinz VP Springboards to 8Greens
Following an April investment by Prelude Growth Partners, supplement brand 8Greens has added Eduardo Luz as CEO. Founded in 2015 and based in New York City, 8Green produces an effervescent tablet containing eight "greens": blue green algae, organic aloe vera, barley grass, spinach, kale, spirulina, chlorella and wheatgrass.
Luz previously served as Global Brand Officer and CMO of the U.S. for Kraft Heinz. He departed the company in May after spending six years at Kraft. After running the company's grocery division, he had ascended to CMO only eight months before departing. Luz launched Kraft's Springboard program, a division that incubated young emerging brands, in early 2019.
The company's two co-founders, Dawn and Jamie Russell, will remain with the brand. The co-founders shared in a release that the company wanted to bring aboard an executive with deep experience in CPG.
"Dawn and I realized that hard work and entrepreneurship can only take us so far, and that we were only scratching the surface of our brand's potential," Jamie Russell, Co-founder and Chairman of 8Greens, noted in the release. "We searched for a strong leader and communicator with global experience who we could trust and who could capture the brand's potential."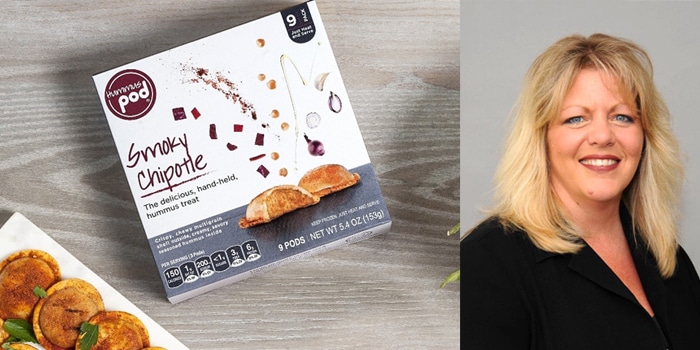 WFM President to Help Expand Frozen Hummus Brand
Last week The Modern Pod Company, a frozen brand from The Food Innovation Nexus (The FIX), announced it had hired Laura Derba, former regional president at Whole Foods Market as COO. Derba officially joined the company two months ago but has been serving as COO in stealth mode until this week.
Derba spent over twenty years at the natural products retailer, most notably serving as the regional VP for the North Atlantic region for roughly nine years; she ended her tenure at the company focusing on "change management" and supervising the UK region. Derba told NOSH that after leaving the company for personal reasons in 2018, she sought to find another mission-driven brand.
"I believed in the purpose, the values and the tenets of [Whole Foods]. It was more than a job," Derba said. "What was most important to me was that I wanted to find a company that was doing well but was also doing good. I didn't just want another job."
Modern Pod is the first spin-off from The FIX, a product and venture creation firm initially funded in part by Johnson & Wales University. The company's flagship product is Hummus Pods, a line of frozen appetizers or snacks of savory hummus encased in a pita pocket. Derba told NOSH the company plans to release more savory flavors of Hummus Pods later this year along with a new line that uses a different filling.
As COO Derba will spend 75% of her time focused on Modern Pod and the remainder on other FIX concepts. To begin with, Derba added, she'll focus on "filling in" the holes in the company's retail distribution to ensure the line has coast to coast distribution, while also trying to increase its food service opportunities. By end of year, she hopes the brand will be in 3,000 doors, roughly 40% growth from the prior year.
The company will also emphasize marketing and education, making sure hummus-loving consumers head to the frozen aisle.
"The modern pod is truly trying to revolutionize food," Derba said. "There are so many applications, it's just getting folks to see the broad landscape of what you can do with them."