Beyond Meat, Back to the Roots Announce New Investors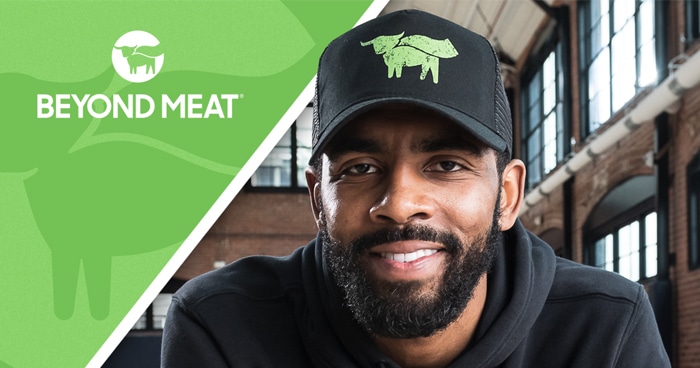 Plant-based protein company Beyond Meat and cereal and gardening company Back to the Roots both announced new investors this week. While Beyond Meat is rolling out a new marketing campaign, Back to the Roots plans to use new funding for product development and retail growth.
Athletes Invest in Beyond Meat
Beyond Meat announced Wednesday that a number of athletes — including current and former NBA stars Kyrie Irving, Chris Paul and Shaquille O'Neal, as well as football player DeAndre Hopkins and skier Lindsey Vonn — have invested in the plant-based meat company.
The new investors and ambassadors were announced as part of Beyond Meat's "Go Beyond" marketing campaign, which includes a promotional video starring Irving.
Several of the new investors credited Beyond Meat products with improving their athletic performance. Irving said the company "is the best thing that I could be a part of and it only helps me better perform as an athlete," while Paul stated that he ate a Beyond Burger, the company's plant-based burger, after every game "to aid with recovery times and inflammation."
"At Beyond Meat, our goal is to provide consumers with plant-based meats that represent the Future of Protein – delicious, satiating protein and fuel for the body that is unburdened by health concerns increasingly associated with various animal meats," said Ethan Brown, founder and CEO of Beyond Meat in a press release. "It's not surprising to see that world-class athletes who are dialed into their bodies are early adopters of plant-based meat."
The new investors join a group of shareholders that also includes actors Leonardo DiCaprio and Thomas Middleditch.
In November, the company filed for a $100 million initial public offering. In its IPO filings, the company noted the importance of celebrity endorsements and social media marketing in driving brand awareness, stating "Our audience continues to grow from the attention generated by our large following of celebrities, influencers and brand ambassadors who identify with our mission."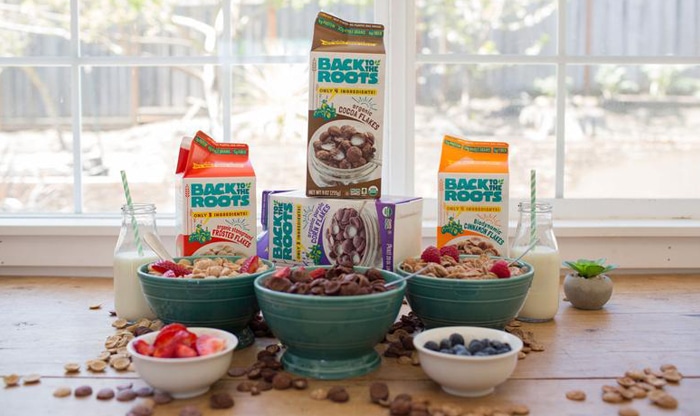 Back to the Roots Announces New Funding, Retail Growth
Cereal and gardening kit company Back to the Roots (BTTR) announced yesterday it has secured $3 million in Series C funding, led by garden and pet company Central Garden & Pet and joined by NYC-based venture capital fund Blue Scorpion Investments.
BTTR plans to use the new funding to build on its growth within the indoor gardening market, which includes several new products set to launch this year and new retail partners such as Walmart, Bed Bath & Beyond and Costco. The company also launched nationally in Target stores this month, increasing its current national distribution at retailers like Whole Foods Market and Lowe's.
George Roeth, CEO of Central Garden & Pet, said that with this partnership he is looking forward to "making organic gardening accessible to families everywhere."
BTTR co-founder and co-CEO Alejandro Velez said this year the company plans to set up (at total of 1 million gardens in homes and classrooms, and will continue its #GrowOneGiveOne campaign, which donates grow kits to elementary school classrooms.
"Food is so personal, and we're seeing this huge wave of interest from families wanting to interact and engage with food in new ways they haven't before – from knowing the story of each ingredient, to growing it themselves," said Velez.
In August, Back to the Roots announced a partnership with organic breakfast food company Nature's Path, which took over the cereal's manufacturing and distribution. This licensing deal aimed to expand the cereal's distribution in U.S. elementary schools, with the cereal displacing Kellog's as the first organic cereal offered in New York City Public School System.
"It's a really exciting time for the company," said BTTR co-founder and co-CEO Nikhil Arora in the release. "Our whole team is incredibly inspired by the opportunity to help every family and kid experience the magic of growing their own food."