Yummy Spoonfuls Relaunches Focused on Toddler Nutrition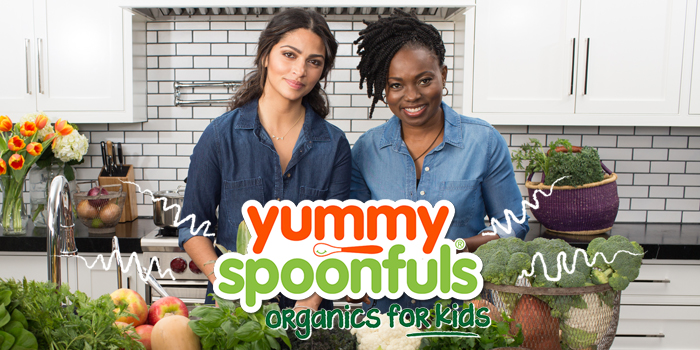 In 2016, Target launched emerging frozen brand Yummy Spoonfuls nationwide into almost every store, and in doing so, was one of the first retailers to focus on reinvigorating the baby food category. The brand — which offered Target shoppers 42 SKUs aimed at children ages 4 months to toddler — was heralded in a press release as "redefining healthy eating for a new generation." Just over 12 months later, however, the product was gone from shelves.
Now the brand — with a new focus on toddlers — is back, but the same mission at heart.
Mother and entrepreneur Agatha Achindu founded Yummy Spoonfuls in 2006, looking to provide parents a simpler way to feed their children healthier meals.
"If you want to feed your child something really good, something that's healthy, something that's homemade — you should be able to do it," Achindu said. "You should be able to go to the store and buy that type of product. You don't have to be making it. You [shouldn't] have to go to a high end store."
A few years after starting the business, Achindu was joined by model, designer and entrepreneur Camila Alves McConaughey. Alves McConaughey told NOSH that while accompanying her husband, actor Matthew McConaughey, on shoots, she would struggle to find healthy, tasty options for her three children. Originally Alves McConaughey planned to start a line of baby food herself, but after meeting Achindu, the two decided to partner and build the business together.
Alastair Dorward — the former CEO of cleaning brand Method — also joined the company as CEO and together the trio brought the line to Target.
Then, in June 2017 the USDA issued a voluntary recall for roughly 55,000 pounds of Overhill Farms chicken bites due to bone fragments, which included Yummy Spoonfuls' own toddler chicken bites.
With its exclusivity deal with Target coming to an end, the brand took the opportunity to rethink its strategy. Although the brand's frozen baby food was performing well, Achindu said, the toddler frozen bites and bowls were outpacing it. So, the company decided to focus on where they saw white space.
"What we learned in this journey was that the baby space was really crowded and everybody is focusing on that… we stopped and went, 'hold on a second, we're getting this amazing response and there's a gap in the market,'" Alves McConaughey said. "No other brand is providing the balanced nutrition that [toddlers] need. And that creates huge problems — lifelong problems."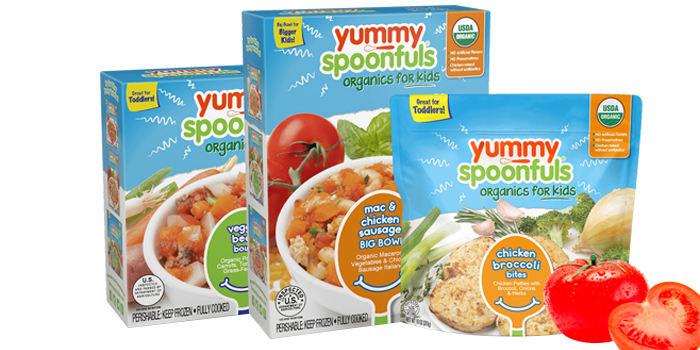 In addition to refocusing, the company also brought on a new CEO in John Pearson, who also is the CEO of kid-safe cleaning product brand Dapple. The company slightly tweaked the line's branding, expanded its assortment, and changed up the recipes with a new manufacturing partner.
What hasn't changed is type of products the company sells. Many other children's food brands sell "better-for-you" versions of classic favorites, such as chicken nuggets with hidden cauliflower or mac and cheese that actually contains squash, but Yummy Spoonfuls doesn't hide anything. The SKU's read like meals adults would be happy to eat, including a mac and chicken sausage bowl and chicken and sweet potato patty.
Alves McConaughey and Achindu said that's intentional. The brand believes that by giving children only products that are familiar, parents risk setting poor eating habits. Introducing vegetables however, opens the door to healthier choices.
Walmart agrees with the brand's potential (and possible impact) and is taking the line into 1,500 stores off the bat. The retailer has a limited exclusive for the mass retailer channels, but the company can still sell into natural retailers, grocers and club.
The mission of the company is to make healthy food available to all so, the co-owners told NOSH, the opportunity to partner with a retailer like Walmart is perfect.
"I live in so many different parts of the country with the work that we do. We'll go from living in New York City to living in Arkansas," Alves McConaughey "It's a big mission to make this as accessible as we can, and that's where Walmart really comes in handy. That is the one the place that no matter [where you are] it's there."