Sonoma Brands Raises $60M Fund, Spins Off Smash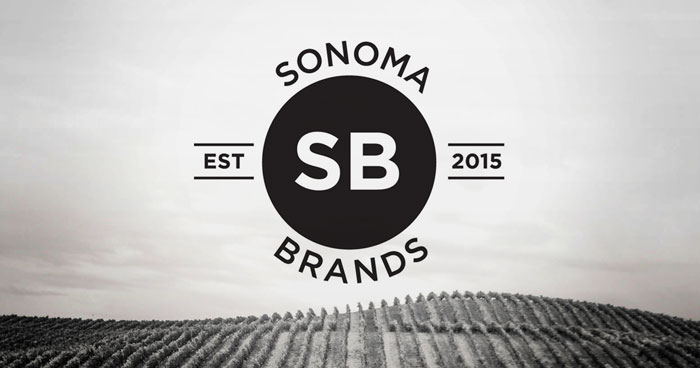 Roughly two years ago, Krave Jerky founder Jon Sebastiani declared his plan to transform Sonoma, Calif. into a CPG mecca with the launch of investment and incubation group Sonoma Brands. Today, with the announcement of a new fund and new capital invested in his snack brand Smashmallow, Sebastiani looks to be well on his way to fulfilling this goal.
"It definitely is a momentous event for us given that we set our sights to get here from the outset of [our first fund] and knew that we had a overall strategy and thesis after we ended with Krave to try to do something unique and different," Sebastiani told NOSH.
In total, Sebastiani properties have raised $65 million. Sonoma Brand's second fund raised $60 million.  Incubated brand Smashmallow  raised $10 million, half of which is from investment group Velocity Made Good (VMG) and the other half of which was invested from Sonoma Brand's own fund. With this raise, Smashmallow will now spin off into its own entity with newly appointed CEO David Lacy joining the company to lead the charge.
The two connected events will yield a shift of Sonoma Brand's priorities. In its first fund, Sonoma invested a minority stake in global snack food brand Dang Foods and launched both Smashmallow as well as drinkable soup brand Zupa Noma. With the new fund, the company will scale back incubating its own concepts — although it will launch a new refrigerated snack brand at this year's Expo West — and instead "embrace outside investments more materially," Sebastiani said.
The Sonoma Brands fund will seek to invest between $5 to $12 million in companies with roughly $1 to $15 million in revenue. However, Sebastiani said, Sonoma Brands won't shy away from pursuing smaller investments, down to $1 million, or to co-invest in brands with up to $30 million in revenue. For the latter, the fund may turn to the limited partners who are invested in Sonoma Brands itself.
The capital will be deployed over the next 18 to 36 months and the portfolio will likely have roughly seven active investments at any one time. While food and beverage companies are obvious targets, Sonoma Brands will also consider personal care brands and technology plays within the CPG space as well. To further build out its investment team, Sonoma Brands brought on Josh Rombach, formerly of BlackRock Private Equity Partners, and Shahir Amin, a former member of the private investments team at the University of North Carolina.
Although the fund has just technically launched, it's already completed its first investment: fellow Sonoma County brand Guayaki, which produces a line of organic yerba mate teas, shots and ready-to-drink beverages.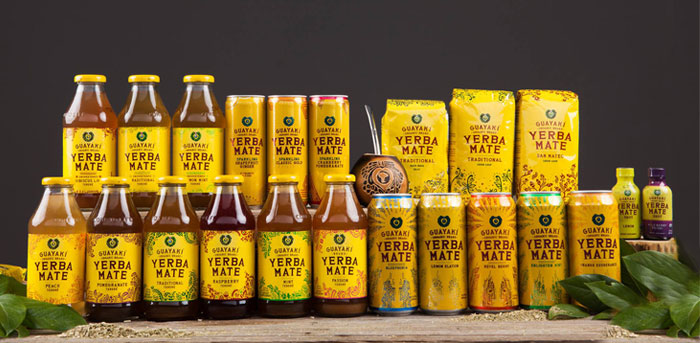 "We feel that this is going to be, well already is, an iconic brand and a very material brand in the energy, clean, tea space," Sebastiani said, adding that he was also impressed with the mission of the company.
To date, he noted, Guayaki has reforested over 100 thousand acres in South America and is working to design a nationwide, carbon-free, DSD network. He also believes that there is plenty of white space and given that Guayaki has relatively low ACV in grocery, mass and c-stores, there's certainly room for growth.
Although the Guayaki investment has come quickly, Sebastiani is well aware that much has changed in the investment ecosystem since he started Sonoma Brands in January 2016 — namely, an increase in the number of funds seeking to invest in food and beverage companies. He believes his own experience as an operator, and the success Sonoma Brands has seen with Smashmallow and Zupa Noma, will help the fund stand out. Entrepreneurs, he said, want an investor who knows the struggles in starting a brand and who can provide concrete, actionable assistance.
"We really see a movement of interest from entrepreneurs to look to entrepreneur-led investment groups," Sebastiani told NOSH "We're now tasked as investors, I believe, to provide more and more value to the entrepreneurs that we invest in. It's a bit of a race because the best deals are so coveted by so many investors. We feel that on top of being from Sonoma — which is this culinary mecca — our SWAT team, the military of people that we can mobilize and help in a company that we invest in, nobody has that right now."
The skills of the Sonoma Brands "SWAT" team are evidenced in the rapid growth of its Smashmallow brand, which now has 45 employees. Founded in August 2016, the line of marshmallow-based snacks has grown to be sold in over 10,000 retailers. The brand will launch its flagship marshmallows nationwide with Target in February and Walmart will come online soon after.

Going forward, the brand will be run by Lacey, the former VP of Finance at baby food brand Plum Organics, former CFO and interim COO of Krave, and most recently, former CFO at personalized nutrition startup Habit. Sebastiani estimates that he will personally still spend 20 to 30 percent of his time on Smashmallow, what he calls his "second act to Krave," but it will be Lacey who will oversee the day-to-day work of running the business. Lacey told NOSH that he expects to bring Smashmallow to a run-rate of $30 million in sales by year's end, nearly triple the business from 2017.
"I've helped lead several iconic disruptive brands in the food and better-for-you snacking categories. I joined Smashmallow because I believe that [it] will be America's next great iconic confectionary company," Lacey said. "I am particularly excited about the incrementally that Smashmallow is driving to the snackable confection category by making indulgent snacking more permissible with the better-for-you nature of our ingredients."
The year will also see more innovations from Smashmallow, including a new cookie dough flavor launching today, seasonal releases such as sugar cookie and pumpkin pie that will land the brand off-shelf placements, and a new line under the brand. Smashmallow will also invest in improved equipment and processes to make production more efficient.
To help drive this growth, Smashmallow has raised $10 million – $5 million from VMG and $5 from Sonoma Brands, the new fund's second investment.
VMG Managing Partner Wayne Wu said the desire to work with Sebastiani — who he called "iconic" — dates back to when VMG discussed investing in Krave. Although that deal did not come to fruition, the conversations continued and respect grew even more as Sebastiani launched Sonoma Brands, for which VMG was the first major outside partner. Wu added that the VMG team also knew the strength of the Sonoma Brands and Smashmallow team, many of whom had worked on former VMG portfolio brands Pirate's Booty and Pretzel Crisps.
"We were so excited about how great this team was at launching brands," Wu said. "It was very clear early on that [Smashmallow] had all the makings of a real disruptive brand in the marketplace… [This team was able to take] marshmallows, a traditional confectionary item that did not have a clean ingredient stack and that was more of an ingredient, and [was] able to transform it into a single serve snacking occasion… [given] the excitement consumers had in that moment of delight when they tried the product for the first time, it was clear that it was a winner."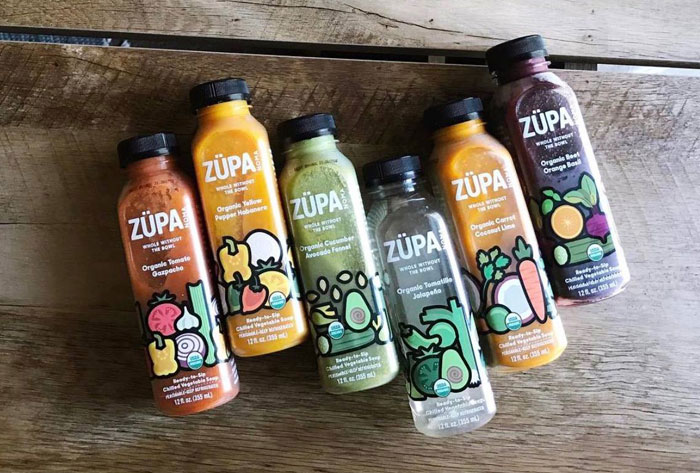 Zupa Noma, Sonoma Brands' other incubated brand, isn't left out of the 2018 planning. Jennifer Berliner was recently appointed president of the company and the team has grown to six full-time staff. Sebastiani told NOSH that while the brand isn't pulling out of retail — it's currently sold in close to 1,000 retailers — it will focus more on direct-to-consumer sales, including its subscription program.
"Zupa Noma is less of an impulsive [purchase] and we are embracing a different growth channel and that growth channel is more of a direct to consumer play," Sebastiani said. "What the data is telling us is that once a customer is finding us, or we're finding them, the repeat purchase is incredibly sticky."
In 2018 Zupa Noma will launch into adjacent categories beyond soup that, to start, will only be direct-to-consumer offerings. Sebastiani also anticipates that Zupa will have its own capital raise, whether directly through Sonoma Brands or outside funding, later this year.
Sebastiani gained notoriety and perhaps "rock star" status for his story as a dynamic founder — and will look for similar stories in planning the next chapter of the Sonoma Brands' story.
"As we look at companies, especially on the early stage, we see that founders and management teams are really the rock stars," Sebastiani said. "Even though the product, the packaging, what's inside the bag, we all know and understand there has to be a 'wow factor' and you have to be investing into a brand that's in a big category, I think often times the founder, him or herself, is such a critical part."