With Layoffs, WFM Erases More Brand Marketing Tools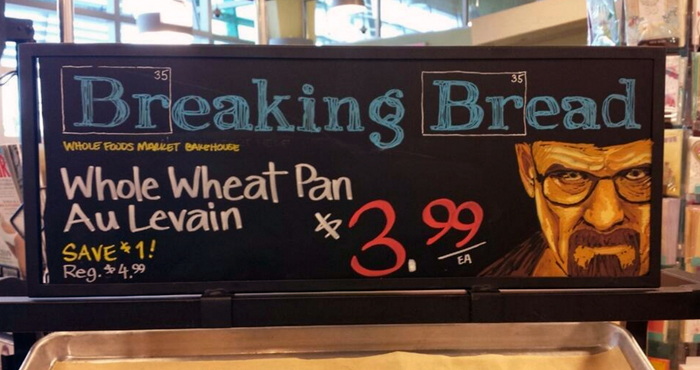 The ways brands catch the eye of consumers at Whole Foods Market is changing yet again as members of store level and regional marketing teams were reportedly laid off today in a series of conference calls. Individuals in these roles were largely tasked with holding in-store and external events to drive traffic and build basket size, creating unique store signage and managing store social media accounts.
"As Whole Foods Market continues to evolve, we constantly evaluate our structure to support the needs of the business and better serve our customers," a spokesperson told CNBC. "While we continue to grow in many areas, we recently determined a need to better align staffing. This decision was not made lightly."
According to reports, the affected individuals include store level graphic artists and marketers as well as all regional marketers below the associate coordinator level.
For brands, the move is another indicator of how Whole Foods, now operating under acquirer Amazon, is trying to standardize processes from buying to promotions. In addition to recent shifts in merchandising processes, the retailer has also put new guidelines — and fees — in place around promotional programs that some believe cater more to larger, well-established brands.
While in the past, store buyers and artists had the power to highlight an emerging, innovative brand via an off-shelf display or colorful chalk sign, much of that will likely be dictated by national programs moving forward.
On one call, a regional executive reportedly said the shift in signage creation came from a company desire to centralize "the creation and production of signage and decisions around signage needs." However, it seems the retailer isn't fully ready to reveal what that signage looks like. To assist with the transition, store artists must remain with the company until July 2 in order to receive a severance package.
Earlier this year the brand announced a revised demo program as well, where brands must either pay to demo their product to consumers or pay a demo fee to Whole Foods approved vendor, Daymon Interactive.