How to Harness the Purchasing Power of Hispanic Shoppers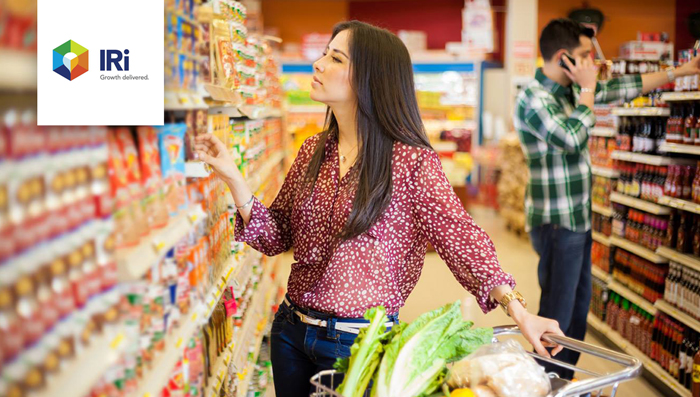 The Hispanic community spends more than $94.7 billion on CPG products annually and is overall the most interested in the food sector, making them one of the most sought-after ethnic groups in the retail grocery market, according to consumer research insights group IRI.
IRI recently published a study on the consumption habits of Hispanic shoppers, highlighting their willingness to try new products and the balance they seek between nutrition and indulgence.
Hispanics, IRI found, are the fastest-growing ethnic group in the country. To date, Hispanics' buying power is condensed to a handful of states, including New Mexico, Texas, California, Florida, Arizona, Nevada, Colorado, New Jersey, New York and Illinois.
"By 2020, Hispanics will account for over half of the population growth in the United States, and their spending power will also increase significantly," Susan Viamari, IRI VP of thought leadership, said in a release about the study.
In general, Hispanics place a greater emphasis on avoiding processed foods and seeking out more natural and organic foods than Non-Hispanics. As as result, 40 percent of the pacesetter brands that particularly resonated with Hispanics broadcast 'more natural', 'organic', 'herbal' or 'holistic' attributes.
"[It's] important to understand that 'healthy' is different to everyone, so CPGs really need to invest to understand what 'healthy' means to their shoppers," said Viamari in an email to NOSH. "Also, [being] transparent is critical — Hispanics want to understand what is going into their foods, so they need to be able to understand the ingredient list as well as the manufacturing process."
There are, however, some key differences among Hispanic consumers based on the language they speak. For instance, 40 percent of Spanish-speaking Hispanics consider organic foods as a way to eat healthier compared to only 19 percent of bilingual Hispanics. Conversely, 41 percent of bilingual Hispanics value natural foods compared to 24 percent of Spanish-speaking Hispanics.
While Hispanics value healthy eating, they also value indulgence. The report found 36 percent of the Hispanic consumers surveyed want to eat healthy half the time and enjoy whatever they want the rest of the time. Another 36 percent of the participants said they want to eat healthy 80 percent of the time and indulge for the remaining 20 percent. This is reflected in the wide range of brands that made the top-selling food and beverage list for this demographic, including Oscar Mayer Natural, GOOD THiNS and Chobani Drinks.
Compared to the rest of the population, Hispanics show a keen interest in adopting new products. Be it English-speaking, bilingual or Spanish-speaking Hispanic shoppers, all three groups were categorized as "avid new product adopters" more so than Non-Hispanics, according to the report. As a result, emerging brands have an opportunity to connect with Hispanic shoppers who are looking for new products.
"Hispanics are a highly diverse group," Staci Covkin, IRI principal of consumer and shopper marketing for IRI, noted in the study's release. "Attracting Hispanics requires an understanding of these language preferences, along with their digital and social preferences, to quickly see a huge opportunity for CPG across food, beauty, home and health care brands."