Expo View: Natural World Tremors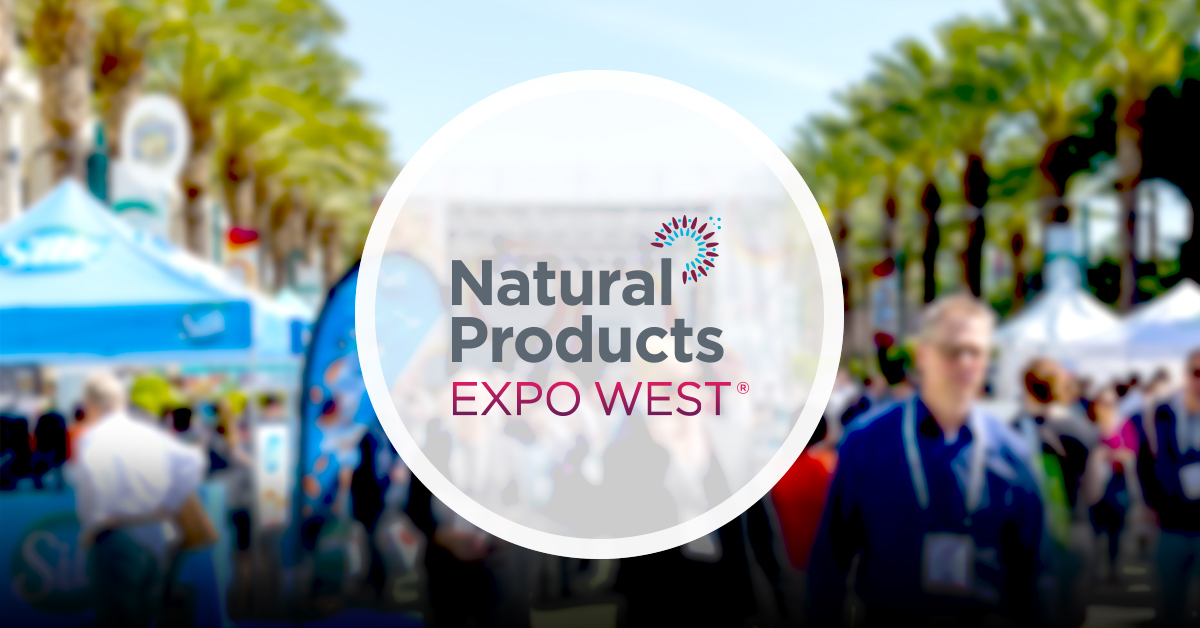 Inevitably, there's something that gets the crowd riled at Expo West.
If you're lucky, it's because there's too much of a crowd when Clif Bar's in-house rock band plays and it's too crowded to get a beer, but if you're unlucky, it's because there's a looming chargeback or price hike that has the brands in an uproar.
The Clif Bar Allstars are nowhere to be found this year, so unfortunately we've got to talk about a price hike.
Back in September, the Whole Foods buying team let suppliers know they'd be demanding an across-the-board three percent discount on most of the food brands in the store (that's five percent if you're a supplement company) and, in exchange, would bring in a single-solution sales strategy provider – Daymon — and its merchandising and demo wing to help the chain's fast-centralizing regional teams improve efficiency and in-store execution. The idea was that by shifting the flow of in-store, high-touch work on spotlighting products from the galaxy of regional and local and national brokers and merchandisers, the company would be able to align its plans and suppliers.
Suppliers were either confused or angry: smaller brands were concerned that they'd get lost in the shuffle to support the bigger companies whose broad product sets could command more attention from Daymon. Meanwhile, the bigger brands were upset as well, knowing that such a provider costs less in conventional accounts, where the discount-for-service typically comes in at less than one percent. With Whole Foods only running about 500 stores, one thought goes, as bigger suppliers acquiescence becomes public, the bigger retailers would surely start to hike their own fees as well.
Brokers, meanwhile, face a commission hit – the implication is that the discount would come out of their own fee structure, or lead to suppliers winging it on their own, despite the cost and illogic of a smaller brand having a dedicated sales team for that single account. For several months, leading natural products brokers and other service providers – as well as a lot of brands themselves, who were either fed up with price hikes or were just plain offended – have tried to encourage the supplier community to push back.
Tensions increased even more during the last week in February, when a letter from Whole Foods arrived – complete with an e-signature blank — again asking that brands sign up for the fee structure in March, in advance of the mid-April changeover. That has fired up the outrage for many of the brands at Expo West – the same brands who have long used the massive natural foods conference as a way to either get access to or broader sales within that key retailer. Even more fuel was pumped into the room when Whole Foods declined to schedule what has been an annual colloquium between the company and its suppliers.
Surveying the Floor
For many brands, brokers, merchandisers, and other specialists, the industry matured in lockstep with Whole Foods' ever-growing footprint – and the varied plans of action in the face of the coming discount showdown aren't just indicators of the state of their relationship with Whole Foods.
As I found out after a couple of days of interviewing suppliers, the things they are considering as they decide whether to sign on to the discount program or not actually points to a broader set of forces affecting the natural foods business as a whole.
Over a 24 hour period, I spoke to more than 25 food and beverage brands of various levels of maturity that all hit the fee trigger threshold of $300,000 or more in annual revenue in Whole Foods, asking them whether they planned to cough up the gluten-free dough.
Given the normally delicate state of relationships between suppliers and their retailers, let alone the ongoing rancor, none of them will be identified here – but there are some general buckets, with some nuances.
The general takeaway is that, unsurprisingly, there wasn't a single brand that was happy about the extra fee, but for a variety of reasons. The cost was the top issue: three percent seemed extortionate, particularly given rates at other retailers, they said. Many held out hope for negotiation – but there were varied inklings of the willingness or capability of category managers and buyers to do so.
At least one bigger brand said they'd fired their broker already, and could rationalize the fee that way – with a good sales team in place, they thought, they could mitigate the transition from the loss of the broker and might even receive better service overall working with Daymon. Another favored supplier made it clear they're just plain negotiating with everyone: Whole Foods, they said, had agreed to a reduction of the fee, their broker had as well, and they were good to go.
A good number were resigned to the kickback, and were negotiating instead with their broker over a fee reduction. Major brokers had different thoughts: one felt that Whole Foods wasn't worth the trouble, given the smaller number of stores compared to, say, Safeway.
That willingness to walk away reveals a feeling of disconnect between the industry and its leading retailer: Some suppliers complained about what they see as an already excessive set of extra fees and challenges that Whole Foods imposes on vendors, including requirements that brands hit marks like non-GMO certification (about $3000 annually) and contribute to the IX-one store data service – and that when they're dealing with UNFI, Whole Foods' preferred distributor, they're already stuck with a notorious set of chargebacks and slow payments that can impact cashflow.
Furthermore, they were upset because of the tone: they don't see the possibility that the new system will work for the little guy. One beverage vendor talked about the fact that the constellation of high touch merchandising companies like Dirty Hands or Basemakers is a necessity when it comes to dealing with Whole Foods because they're much more responsive to their clients than a single-stop shop that might be servicing everyone from huge brands like Kashi to tiny paleo pancake mixes.
Of course, the leverage that Whole Foods has on the brands – particularly the less well funded ones — could backfire. Those who comply might cut their promotional budget, resulting in price increases for consumers in Whole Foods – a "Whole Paycheck" situation that the company has been desperately trying to mitigate. Those who don't pay have been threatened with discontinuation or reduced shelf space for their innovative products – something that could also cut into Whole Foods' core advantage for consumers, which is as a source of the new and exciting. Of course, it wouldn't help the store's reputation with suppliers, either.
And that notion that Whole Foods might not need their brands is gradually being reciprocated. There was a pervasive, growing feeling that a lot of brands feel they don't necessarily need Whole Foods as their umbilical cord due to shifts in the overall retailing environment: the owner of one small food brand I spoke with pointed to a pivot to a heavy online sales focus as the key to his company's massive growth in the past year, for example.
Competition
Meanwhile, other retailers have taken up the natural products banner: while there was no Whole Foods supplier summit at Expo West this year, Kroger's natural buying team filled a ballroom to tout its own growth in that sector. Pushing for more suppliers to work with Kroger, Jill McIntosh, the company's natural products merchandising VP, pointed out that her company owned 35 percent of the entire natural products industry share, grew its revenues there by $480 million last year. Other retailers – from Wal-Mart to 7-Eleven – are all over the floor, of course, touting their own ability to amplify natural products. And competing natural chains like Sprouts have also become a key alternative, suppliers I spoke with pointed out.
So to suppliers, the end of the Whole Foods relationship isn't a binary anymore, where they're either in Whole Foods or they aren't really in the natural channel at all.
The announcement of the unilateral discount, many suppliers felt, cut against the grain of the commitment to variety and innovation that had made the chain great in the first place, as if the incubator that had nurtured them for so long had suddenly become a coin-operated sauna that was locked from the outside. Others saw the hand of Whole Foods' new corporate overlord, Amazon, making a blatant wallet grab, believing that the fees were all part of Jeff Bezos' master plan to wring cash out of every possible pocket and purse.
That doesn't mean there isn't plenty of loyalty involved. There is – most of the brands said that, warts and all, Whole Foods has been the launch pad, the incubator, and for the more purpose-driven, the moral compass for what they are trying to express in their business.
Nevertheless, Whole Foods is also still digesting its own wave of changes: the move to centralize many of the buying functions that had largely been left up to local or regional level decision makers had been in the works long before the Amazon purchase, in fact it was a directive from the board even before ex-Target exec Don Clark came on board to implement the new era of category management. It's been a tough road for the retailer and for suppliers alike, as the switch to that centralized system has detoured at times into untimely out-of-stocks and an ongoing struggle to sync the system with preferred distributor UNFI.
Nevertheless, there's one more big piece of outrage that pervaded a lot of the discussions I had – that it isn't just Whole Foods taking an extra bite of the pie. Suppliers large and small wondered if the e-commerce forces pushing retailers to the brink won't spur similar programs across the board. That development would undergird the importance of Whole Foods as a thought leader once again, but maybe not in the way that anyone wants them to.