100+ Investors, $103 M in Ancient Nutrition Capital Round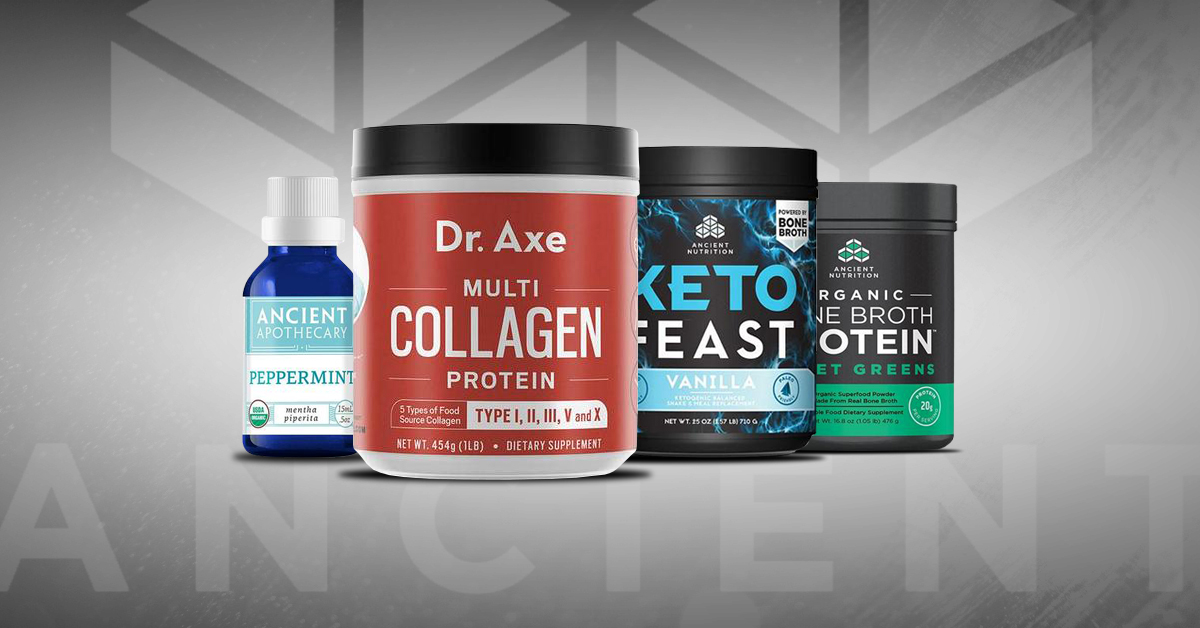 It helps to have friends — and soon bone broth products company Ancient Nutrition will have many friends to lean on. The brand of "real food nutritional products" announced today the close of a $103 million minority investment. Led by VMG Partners, the deal also included investment from Hillhouse Capital, ICONIQ Capital and a distinctive network of friends — a 100-plus member co-investor network hereon known as the "Ancient Pioneers."
Ancient Nutrition formally came to market in January, 2017 with the merger of supplement brands owned by natural products entrepreneur Jordan Rubin, and Axe Wellness, a line of collagen powders started by online nutrition expert Dr. Josh Axe. The company primarily sells powdered bone broth-based supplements and meal replacements, as well as a line of essential oils under the Ancient Apothecary brand name.
Nashville, Tennessee-based Ancient Nutrition has seen rapid growth since its inception. The brand is the number two ranking protein supplement and meal replacement brand in the natural health channel and the largest dollar growth contributor to the category with $10 million in sales, according to company reported SPINS data.
Wayne Wu, a managing director at VMG, reached out through VMG's network to develop the deal's signature list of CPG and wellness luminaries, dubbing it the "Ancient Pioneers."
The list includes executives and founders — such as Gary Hirshberg, co-founder and chairman of Stonyfield Farm, Justin Gold, founder of Justin's, John Foraker, former CEO of Annie's and CEO of Once Upon a Farm, Ryan Caldbeck, CEO and founder of CircleUp, and Steven Spinner, chairman and CEO of UNFI — as well as other key industry leaders such as Casey Carl, former chief strategy and innovation officer at Target, Janica Lane, managing director at Piper Jaffray, and Tracy Miedema, VP of Innovation and Brand Development at Presence Marketing/Dynamic Presence.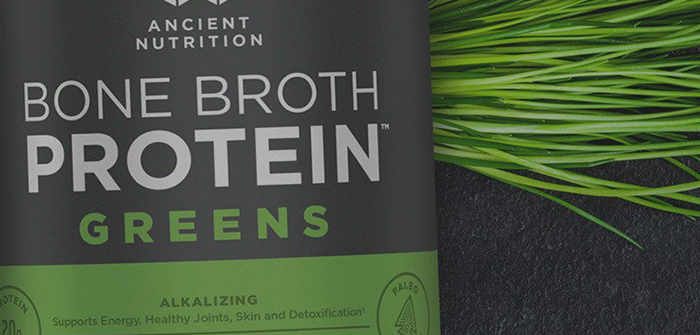 Wu said that while the community is not required to provide any assistance to Ancient Nutrition, he hopes they will support both the company and each other.
"We wanted to take our community building to the next level… and we thought what could be even better then let's all invest in something together," Wu said. "Most of the hundred people involved know at least one other person in there, but they certainly don't know all other hundred of them. So I want this to be a forum where not only are they banded together in this common group, [but] I hope they build their own relationships and friendships as well."
Rubin told NOSH that given its growth, the company had planned to look for financing later in 2018, but when the opportunity to work with this combination of investors arose, he and Axe decided to act. Rubin had previously started Garden of Life, a supplement line that he sold in 2009.
"For [me], being the CEO of Garden of Life, we had a second hand experience with a VMG partnered company in Vega. We had a nice competitive run and we got a chance to see what a VMG partnered company could do," Rubin said. "I had a chance to get an understanding as to the great lengths that VMG would go to provide more then capital and the deep expertise and really strong relationships."
Hillhouse is a longtime partner of VMG and has co-invested in several other undisclosed VMG portfolio companies, Wu said. The group is a leading investment management firm in China and focuses primary on consumer and ecommerce businesses.
Along with the Hillhouse investment comes the opportunity to expand Ancient Nutrition's sales market into Asia — a move both Rubin and Axe said is a natural fit with the company's portfolio of products. Axe noted that "the ideal products to launch in Asia [are] medicinal mushrooms, broth and chinese herbs."
Part of the investment interest in Ancient Nutrition stems not only from the product line and it's sales numbers, but also where those sales are taking place. The brand is currently in 6,000 retail locations and growing rapidly in brick and mortar. But a significant part of its sales are thanks to a robust online presence an on its own ecommerce platform, as well as through Amazon. Axe's website receives close to 18 million visitors per month, and he counts 275,000 followers on his own personal Instagram account. The Ancient Nutrition online storefront is hosted on draxe.com reaping the benefits of being associated with the online influencer.
Rubin and Axe said the company also benefits from focused product development, working on what Rubin said are "underserved categories" that are time savers in helping people lead healthy lives.
"We are really interested in innovating and not coming up with what you'd call 'me-too' concepts," Rubin said. "What's important is to identify not only future trends but how people want to be communicated with, what they want to buy and what will be predominant on the shelf in five or ten years — not simply looking in the rear view mirror."
The deal principals are looking to the merging of food and supplement businesses — functional foods — as the background context for the dea. In December, Nestle acquired Atrium Health for $2.3 billion. Garden of Life was a cornerstone for Atrium.
Rubin said that the Garden of Life deal is indicative of where the industry is going and how much potential there is for growth.
"It was a landmark deal and I hope there are many others like it that follow suit," Rubin said. "What it tells me is that these giant companies are finally realizing that our little cottage industry — for those of us that have done this for a long time — is now approaching major league status."