Voortman Evolves Look and Ingredients, Keeps Tradition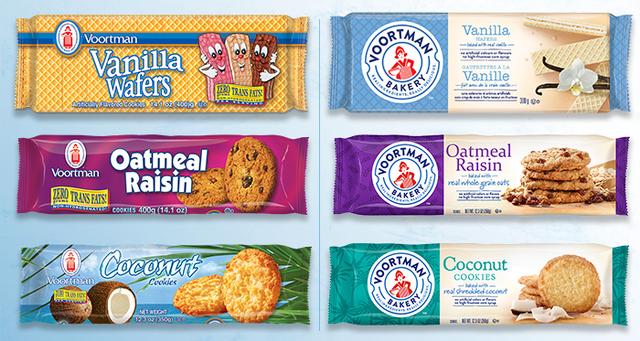 The Voortman's Bakery "Dutch girl" is no stranger to the cookie aisle. The image of the bonneted girl in red has adorned the company's logo since the company, formerly Voortman's Cookies, started baking it's cookies and wafers over 60 years ago. Though a lot has changed since then, including new ownership, a new look, new recipes and a renewed focus on natural, the Dutch girl has remained– and isn't going anywhere, according to CEO Douglas MacFarlane.
Voortman's was founded in Canada in 1951 by two Dutch brothers, William and Harry Voortman. Their goal? To create delicious, cleaner that reflected their family's values under the seal of their icon, a Dutch girl. The company's now 60-plus varieties of cookies and wafers, including an extensive line of sugar-free products, quickly became an affordable staple sold in North America and 70 other countries around the world.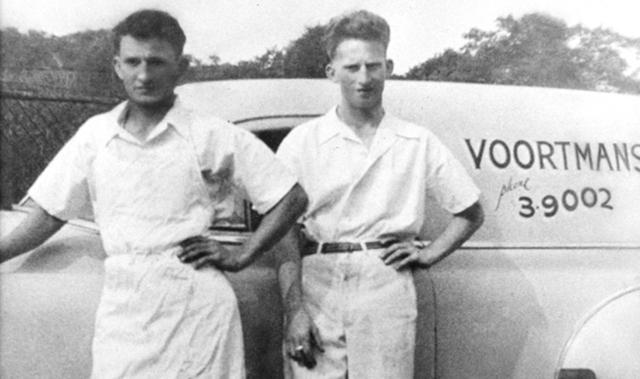 In 2015, Harry Voortman sold the company to Swander Pace Capital. Since then, it's been led by MacFarlane, who previously worked as president of The Clorox Company and Maple Leaf Foods. He's made it his goal to embrace the company's historical strategy in a way he feels is relevant to evolving consumer trends and the cookie category's future. MacFarlane told NOSH the company has done that through celebrating the brand's authenticity through updated packaging, finding underserved segments of the cookie category, and making a commitment to natural ingredients.
"Those three things were really the genesis of why we transformed," MacFarlane said. "It's not a departure from the past; it's really embracing the past, but going forward with a contemporary sensibility, promise, and packaging and reformulations, as well. It has led to our new positioning: real bakers, real ingredients, real delicious cookies."
In late 2016 Voortman's made a commitment this year to remove artificial flavors, artificial colors and high-fructose corn syrup across all of its lines by the end of 2018. The company's core cookie line has already relaunched its reformulations, but MacFarlane said they are still working across their wafer and sugar-free lines, describing that switch as "a two-pronged approach."
"Yes, there are still artificial sweeteners in those," MarFarlane said. "So what we will do in the interim is we're going to elevate the balance of the formulations with our 'regular line,' and take out all the bad actors, all the artificial. It'll be the most natural artificially sweetened cookie you can find in the marketplace. That said, that is not good enough for us because it is not our mission to be that. So what we're working diligently on is finding alternative sweetening systems that are all natural that will allow us to make the no-sugar added claim."
The cookies themselves are not the only thing that's evolved under the rebranding. Voortman's changed its name from "Voortman's Cookies" to "Voortman's Bakery," and has revamped its packaging. MacFarlane said the company has no current plans to expand beyond cookies, but felt it was important to use the word bakery to remind consumers of its roots as the family company that they grew up knowing.
MacFarlane said the rebranding and reformulation is resonating with retailers and consumers who are looking for these kinds of changes. He said the company's total distribution has grown 10 percent in the past year, and he expects that to continue to grow in 2017.
Still, the rebrand and switch to more natural ingredients across both Voortman's core and wafer lines is changing the brand's accessible price point. MacFarlane said the cookies, which retail for $2.28 in Walmart locations, may see a five to eight percent jump.
"That said, Voortman has always been a value cookie," he said. "When we reformulated the products, we needed to make sure we kept that in check. We didn't want to move from an every man's cookie to a premium, niche line."