Nutriati Closes $8 Million Round to Offer New Plant-Protein Solutions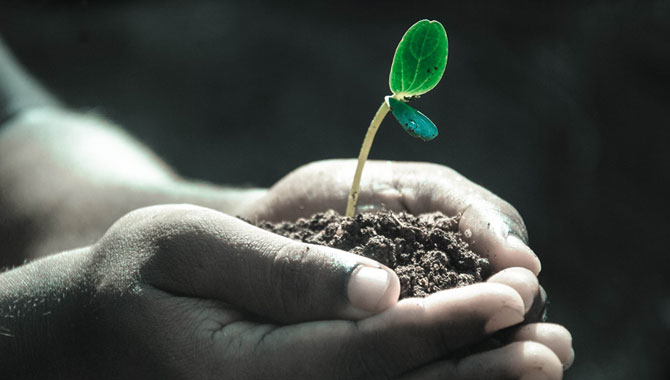 Plant-based products are one of the hottest trends in food and beverage, and investors have taken note.
Last week, several funds and venture capital firms came together to back Nutriati, a food technology company whose first products are a chickpea flour and chickpea protein concentrate. The $8 million round was lead by Tate & Lyle Ventures, an investment arm of the global ingredient manufacturer focused on food science and technology companies, and Powerplant Ventures, with NRV and Blueberry Ventures also participating.
"The Nutriati team is excited to be an important part of [the] community,working to positively impact social and environmental food issues while building aprofitable and sustainable business focused on plant-based foods," Nutrati ChiefTechnology Officer and Co-Founder, Michael Spinelli said in a statement.
Powerplant Managing Director T.K. Pillan told NOSH the investment was somewhat untraditional for the fund, which typically backs consumer-facing companies that are already on the market.
"We do most of our investing on the consumer side, but where we can really validate a need for a product with the consumer product manufacturers that we work with, that's where we can get comfortable and get excited about an ingredient investment," Pillan said. "On the consumer side you don't generally have pre-revenue any sort of consumer validation… but based on [Nutriati's] trial runs and beta customer feedback, we got comfortable that they do have a product that has some real compelling value to the product manufacturers."
The Powerplant team met Nutriati at Expo West 2016, but decided to commit to the investment later in the year once Tate & Lyle, with its robust experience in the ingredient sector, had signed on.
Before investing, Pillan and the Powerplant team sent samples of Nutriati's test batches to their own portfolio companies and were impressed with the feedback. For example, beverage brand REBBL was excited for the potential new ingredient for its line of plant-based, protein-focused drinks.
The funds will mainly be used to help scale manufacturing capabilities and bring Nutriati's products to market. Currently, beyond a few test batches, the company has not produced the protein concentrates or flours in any large capacity. PLT Health Solutions, an ingredient solutions provider that provides sales and marketing assistance, is helping the brand with the rollout.
Pillan added that plant-based companies aren't the only ones that are searching for ingredients such as Nutriati's. Companies across the spectrum are looking to add plant-based products to their portfolios to meet consumer demand. The line also plays to more established trends such as gluten-free and high protein.
"We see the continued innovation and demand for plant-protein in consumers products and Nutriati helps [food] manufacturers continue to innovate and meet that demand," Pillan told NOSH. "Not only are the leading plant based brands continuing to innovate and grow and look for new options but some of the non-plant based brands are coming out with plant-based products and extensions."