Next Generation Food Brands Land Investment From Industry Leaders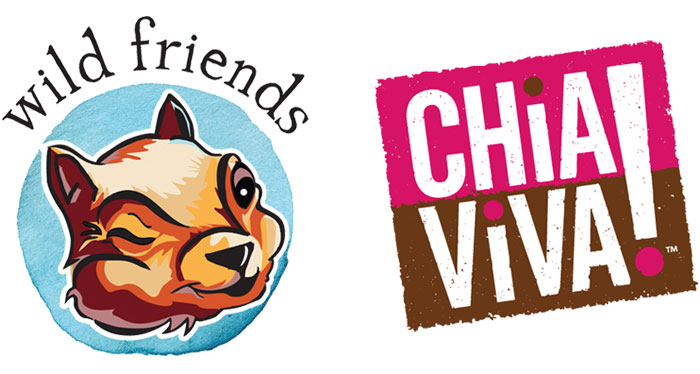 Several notable natural food brands accepted investment to help secure its place in the future of the food. This month, Wild Friends, Chia Viva! and Incredible Foods announced investment to help scale each of its own products and growth. Most notably, several of the investments are from industry legends themselves who are now betting on this next generation of founders and entrepreneurs.
Wild Friends Takes $1.4 Million
Portland, Oregon-based Wild Friends has raised $1.4 million to fund the growth of its line of nut butters. John Foraker, President at General Mills and former CEO of Annie's, was the lead investor in the round, along with CircleUp Growth Fund and Portland Seed Fund. Previously the brand raised funding from friends, family and angels, and is in the process of raising a series-A round of funding.
Wild Co-Founder and CEO Keeley Tillotson told NOSH that the team is especially excited to work with Foraker moving forward. "The value John Foraker adds is amazing. He's had incredible experience in the industry and offers wise advice without being overbearing," Tillotson said. "He's perfected the investor/company relationship."
Tillotson said the $1.4 million allowed the company to scale and invest in its innovation pipeline. Recently, the brand launched a new line of Superbutters, nut butter blends made with flax, chia and pollinator-friendly honey. The brand is also planning to hire a VP of Sales to grow its marketing, operations and sales teams.
Chia Viva! Prepares for Growth With Investment from Moses
After relaunching its line of chia-based puddings, Chia Viva! announced an investment from CPG veteran, Bill Moses.
Moses, Chairman and CEO of probiotic beverage brand KeVita, told NOSH he invested in Chia Viva! because of it's founder and platform. "Chia Viva! checks every box in a better for you functional snack," Moses said. "I invest in people and [founder and CEO] Jody Polishchuk has the chops to win big."
Chia Viva! is currently in 400 retailers, but plans to use the funding to grow exponentially over 2017. Polishchuk said that in particular the capital will go towards signing several key retailers and then helping drive trial through education.
The line of puddings originally launched in 2015, but the company quickly realized they needed to tweak the flavors and its value proposition. "Our new line is unified around the intersection of functional indulgence, something that we feel is an emerging trend and growing fast," Polishchuk said. "Consumers want their cake and they want to eat it too –and they want it for breakfast. They shouldn't have to choose between functionality and indulgence."
Incredible Foods Raises Capital
After a pivot from stressing its edible packaging and sustainability initiatives to its consumability by all consumers — especially allergy sufferers — Incredible Foods has closed a $15 million round led by consumer-focused fund Winona Capital.
Launched in 2012 as WikiFoods, Incredible Foods still uses the edible food-based wrapper that founder and famous scientist David Edwards helped to develop in some products, but the company is focused on allergen-friendly products as it attempts to crack new markets.
Recent products include a brand called Perfectly Free, which includes its signature allergy-friendly frozen treats — all free of the "Big 8" food allergens — as well as a new line of non-dairy, allergen-free frozen pints. A new, refrigerated fruit-based product is also scheduled to roll out in 2018.
The company had launched with a $10 million raise from Polaris Partners and Flagship Pioneering, both of which participated in the new raise. It recently consolidated operations under a single roof in Boston, moving its manufacturing from Amesbury, Mass. and its laboratory and administrative offices from the biotech area in Cambridge, Mass.