Mother Knows Best: How Moms Shape the Market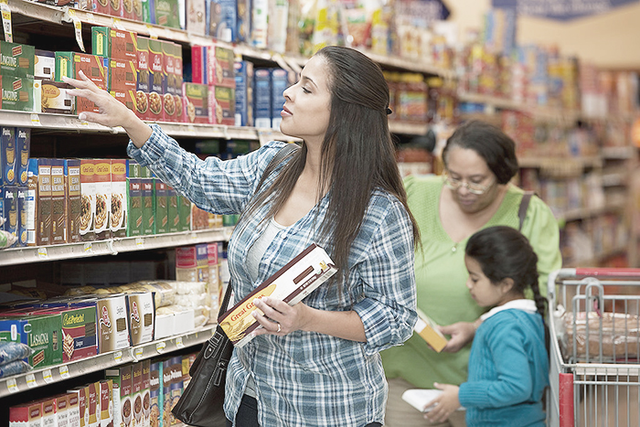 Mom always has her family's best interests at heart, especially when it concerns what's in their stomachs.
According to data obtained over the last year from Nielsen Homescan, moms prefer to buy natural food options over the average consumer. When looking at female head of households between the ages of 35-44 with children who are under the age of six, the research group found differences in their buying decisions. These moms spent 27 percent more on natural dairy and 19 percent more on both natural grocery and natural meat compared to the average U.S. Household. That's some "natural" mom-buying power.
Award-winning author and MomTalk Radio host Maria Bailey knows just how much moms can impact a brand's success or failure. Her company BSM Media, a marketing and media firm that specializes in connecting brands with mothers, has worked with over 300 brands including Unilever, Walmart, Huggies and Disney Parks.
In honor of Mother's Day, we asked Bailey the differences between the demographics of moms, why food brands and retailers should pay attention to each group's purchasing habits, and how industry players can better reach and resonate with them in the future.
*The following interview has been edited for clarity and brevity.
NOSH: What characteristics are moms looking for in food brands?
Maria Bailey: There's always several characteristics that go across generations. Convenience: they want it to be easy and fast. Somewhere between 80 and 85 percent of all moms don't know what they are cooking for dinner at 4 p.m. I have asked this question for almost 20 years now, and that statistic has remained consistent.
Healthy or a healthier option would be another thing on the list. Price and value of course, but that goes hand and hand. They want the best quality or the best price. It doesn't always have to be the cheapest, but they do want quality so they can feel good about what they are buying. The most important is that their kids will actually eat it. If you are going to invest time in cooking something or in serving something, you want them actually to like it and eat it.
NOSH: Do these characteristics change with eating occasions or do they span into snacks?
MB: I think they span both meals and snacks. Let's say you have those four motivators in the buying decision. They take on different weight when you are talking about the eating occasion. For instance, if it's snacking then convenience is higher than maybe the value because you are willing to pay for the convenience. But when it comes to meal planning, value might go up and convenience might go down a little bit because you are trying to stretch your dollar.
NOSH: How are moms as a whole different than other consumers?
MB: A mom is wearing multiple hats. She's a financial officer for her household; she is purchasing for other people. [Moms are] making multiple buying decisions based on multiple people whereas other consumers, whether it's an empty nester, college student, first time home buyer, newly married couple, the level of the influence of their purchase is very limited to themselves or maybe one other person.
NOSH: How are millennial moms different from other mom demographics?
MB: The great recession really did affect millennials shopping behavior. They tend to be more coupon, app-driven. They are more frugal in the way they are making their buying decisions, and they use more tools to help save money. They grew up in the recession of 2005/2008 so they realize that the economy can be uncertain.
The other thing is that they are label readers. They like to know what's in their food. Non-GMO, natural and organic, tend to be the buzzwords of the millennial.
NOSH: How much of an understanding of those buzzwords do you think these moms have?
MB: There is always 25 percent of the market who truly understand what those buzzwords mean, and then the other 75 percent go along with it because it makes me feel like I'm making the better decision for my family.
NOSH: What food brands are doing a good job connecting with moms?
MB: Halo Top ice cream is really doing well now when it comes to millennial moms. Annie's mac-and-cheese is also huge with millennial moms. It's hilarious because it's not that different, but it's organic.
Chobani is also big with moms in general because of the natural ingredients, all the social good that they do, giving toys, college tuition, the opportunities they've created within their communities. They're very active on social media.
NOSH: How are millennial moms different when it comes to the thoughts behind mealtimes?
MB: Millennials have actually redefined dinner time. They don't view family dinner as every person in their family unit sitting around a table. They consider it a family dinner if they go to the deli, and they buy a pre-roasted chicken and maybe a salad. If one or two of their kids are around the table eating that dinner with them and they are having a meaningful conversation, they feel like they've had a family dinner.
It doesn't have to be made from scratch, it doesn't have to come out of their own oven, and it doesn't have to involve every single person in their family. The food retailer should take into consideration that we've moved beyond the point that mom is going to smudge some flour on her face and look like she's been slaving in the kitchen all day to gain the satisfaction of cooking a family dinner so pre-cooked meals, pre-assembled meals, and vegetables already diced are meal planning solutions you're going to see an increase in when it comes to millennials.
NOSH: If retailers aren't targeting millennial moms yet, have they missed the boat?
MB: The good news is that if they haven't started paying attention to millennial moms they haven't completely been left behind because two thirds of millennials moms are giving their first birth at a later age, 26 instead of 23 like an X-er or a Boomer. [Millennials are] first time moms at an older age so they are also a bit further along in their income earning stages as well.
NOSH: How can food brands better reach moms?
MB: Social media is a very good way to speak to moms because it gives you the opportunity to speak through photographs. The millennial mom loves to talk in pictures. Did you know that after pictures of their own children, the No. 1 thing that a millennial mom posts pictures of is food? Social media offers the perfect platform for, in particular, food companies to have a conversation in the same "language" [as your consumer].
NOSH: What about retailers? What can they be doing to reach moms?
MB: If you know moms are using their phones already for shopping, then offer your coupons not [only] in the front of the store, but in the mobile application [as well]. If you know that moms are short on time and willing to pay for time, then when can you cut down her shopping time in the retail location?
[For example] the biggest waste of time is to stand at the deli idle, waiting for your number. I'm loyal to going to Publix where I can pre-order my sandwich meat and shave off 20 minutes of my shopping experience.
Another thing that millennials do more than any other generation is that 90 percent of them will not buy a product that they don't read a product review on. So how can you facilitate that? Can you post product reviews from other moms on point of purchase? Can you have product reviews on your retail site?
Really it is thinking about how can I provide the tools that a mom wants that keeps her loyal to my retail experience and how do I insert myself into behaviors that she is already doing.