Kellogg's eighteen94 Makes First Investment in Kuli Kuli
After launching in July 2016, eighteen94 capital, the venture arm of CPG giant Kellogg Company, has announced Kuli Kuli, a moringa-based brand of bars, powders and shots, as its first investment.
Kuli Kuli raised $4.25 million for their series A round, with eighteen94 taking the lead investor spot with S2G Ventures and InvestEco also taking part. Venture capital firm and corporate investment adviser Touchdown Ventures assisted with the deal.
While exact terms of the deal were not disclosed, eighteen94 typically invests $2-$5 million in brands. As part of its investment criteria, eighteen94 does not require first right of refusal for future rounds or a potential acquisition.
Eighteen94 started discussions with Kuli Kuli last summer after seeing the brand present at an industry event. Once the two companies sat down, more synergies began to emerge. One appealing aspect for Kellogg was Kuli Kuli's status as a Benefit (B) Corporation and social mission. The brand not only produces items made with moringa, but also helps set up supply chains and farms in developing nations.
"One of the things that contributed to the good fit between Kellogg and Kuli Kuli, is the great social mission that they have," Simon Burton, Managing Director of eighteen94, told NOSH. "We obviously does a lot great work around the world and Kuli Kuli is doing so as well."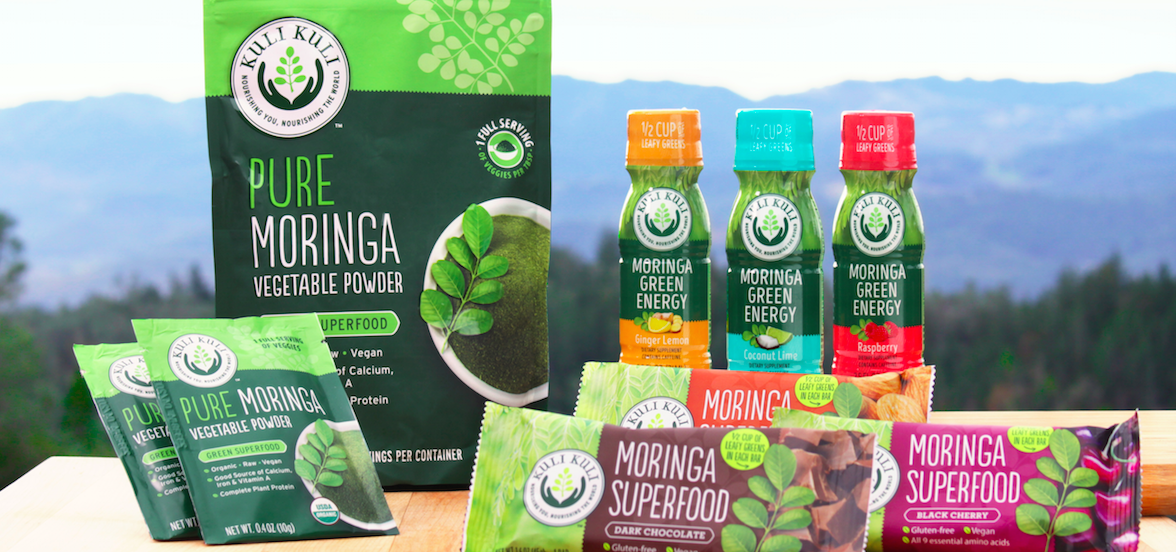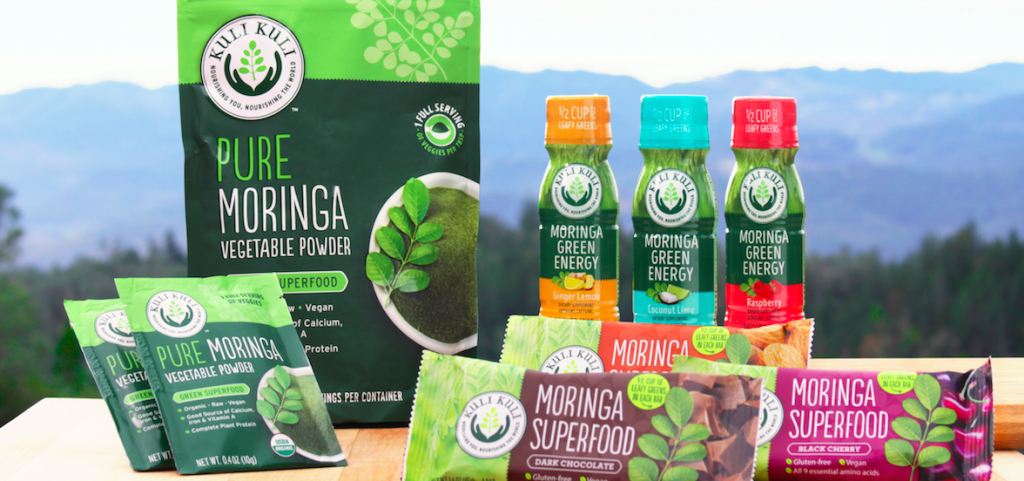 The round also constitutes a first for Kuli Kuli with the first institutional dollars the brand has taken. Since it's founding in 2013, the company has been largely funded via two Indiegogo crowdfunding campaigns, two Kiva loans, grants from the Clinton foundation and angel investment.
"We are now at the stage where I think we've really proven out that moringa is a viable product in the US market," Lisa Curtis, Kuli Kuli Founder and CEO, said. "We feel like we've gotten ourselves a good amount of momentum but in order to reach the next level, in order to really grow our retail presence and ensure that we have the sales and marketing dollars to succeed in more conventional retailers, we needed a little more capital and wanted some really great partners."
Kuli Kuli's products are currently sold in over 3,000 retailers including, all regions of Whole Foods Market and Safeway stores nationwide with the latter marking Kuli Kuli's first entrance into the conventional grocery channel.
Curtis explained that funds will be directed towards bolstering sales and marketing efforts, new product development and hiring experienced CPG veterans for staff positions. Curtis said Kuli Kuli is exploring other moringa-based products and also starting to utilize other "superfoods."
As evidenced by a recent study by Future Market Insights, the market for moringa and other "superfoods" is growing. In a recent study, Future Market Insights pegged the US "superfruits" market at $38.1 billion in 2015, with estimated sales for 2016 topping $40 billion. In particular, wrote Future Market Insights, the food segment for superfruits is expected to reach a market valuation of $20.75 billion by 2026.
Curtis expressed confidence that the awareness of moringa will continue to grow and set Kuli Kuli up for success in conventional retailers.
"When we first launched…pretty much no one who came up to our table knew what moringa was," Curtis joked. "[Now] we've seen the awareness and we've seen the product sell really well."