Investors Show Faith in New Distribution Model Startups
Today, two young companies operating in evolving routes to market, Daily Harvest and AxleHire, both found fuel to burn via multi-million dollar investment rounds. The raises are indicative of rising interest in direct-to-consumer sales and subscription models, both for millennial consumers and investors alike.
While the direct-to-consumer model is still in its early years, the trend is only expected to grow as millennials, a key demographic for these new models, are becoming more of the consumer population. About 65 percent of millennials say they are interested in services that deliver ingredients for meals that are assembled or prepared at home compared to only 33 percent of baby boomers, according to research firm the Hartman Group.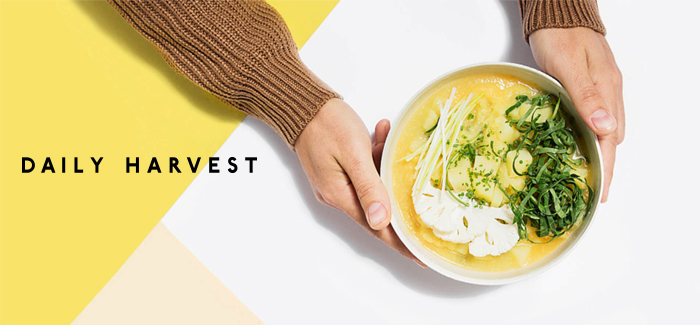 Daily Harvest Closes $43 MRound
New York City-based frozen food, subscription company Daily Harvest today announced the close of a $43 million round of capital. Lightspeed Venture Partners led the round with "significant participation" from VMG Partners, and additional investments from chef Bobby Flay, Olympic gold medalist Shaun White and actress Haylie Duff.
The round follows Daily Harvest's June Series A funding announcement, which included investments from actress Gwyneth Paltrow, tennis star Serena Williams, Collaborative Fund, WME Ventures, Rubicon Venture Capital, 14W and angel investor Carter Reum.
Daily Harvest was founded by Rachel Drori in 2015 and initially sold pre-portioned, frozen smoothie cups. Since then, the company has grown to over 100,000 subscribers nationwide and has cut across more day parts with products like chia bowls, sundaes and soups. After adding liquid, each product can be prepared in minutes.
Daily Harvest's success comes at a time when there is renewed interest in the freezer aisle. As consumers push to purchase more fresh foods from the perimeter of the store, brands are increasingly trying to educate consumers that frozen foods may actually be fresher then the vegetables and fruit found in the produce department. Daily Harvest partners with farms to individually freeze ingredients on-site.
"Daily Harvest is the first major innovation in the frozen category since TV dinners were introduced in the 1950s," Alex Taussig, a partner at Lightspeed Venture Partners, said in a statement. "Rachel and her team understand the modern consumer's relationship with food and have been able to deliver high-quality product that can be prepared in minutes via their subscription service. Daily Harvest is one of the fastest growing and most capital efficient e-commerce businesses we've seen at Lightspeed. We're thrilled to partner with Rachel and her team on their mission to reinvigorate your freezer."
The company looks to solve several pain point for consumers. First, it easily allows consumers to "cook" healthy versions of food trends sweeping the country without requiring any actual cooking skill. The brand also allows consumers to have variety in their meals by purchasing mixed assortments of flavors and products. To achieve the same variety from scratch, a consumer would have to purchase dozens of individual ingredients– a costly endeavor that requires storage many urban dwelling consumers don't have.
Pricing for a Daily Harvest cup varies from $6.99 to $7.99, with shipping included, depending on how many cups a consumer purchases at once. After purchasing a plan, consumers are automatically sent product every week or month, depending on the plan, until cancelled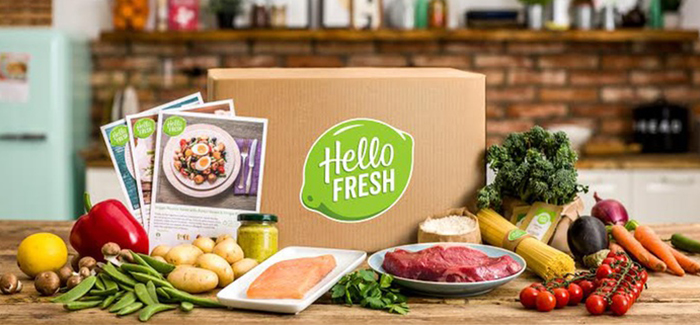 AxleHire Raises $4.3 M for Last Mile Solutions
AxleHire, an integrated logistics provider for same-day e-commerce and retail fulfillment,
closed a round today to help the fast growing company scale even faster. Among other investors, Acorn Pacific and RGA Ventures took part in the round, according to TechCrunch.
Currently operating in San Francisco and Los Angeles, Calif., as well as Portland, Oregon, Axlehire provides companies last mile delivery solutions and helps remove the need for warehousing. Some of its clients include direct-to-consumer meal kit plays such as HelloFresh, Freshly and Sun Basket.
AxleHire, which was founded in 2015, completed the R/GA Ventures Connected Commerce Accelerator in fall 2016. During that program, which concluded in October 2016, the company announced it had revenue of roughly $200,000 per month and was fulfilling 40,000 deliveries a month. Since then, the company has expanded to more than 150,000 shipments per month is reporting $750,000 in monthly revenues, according to TechCrunch.