5 Industry Highlights From ICR's Investment Conference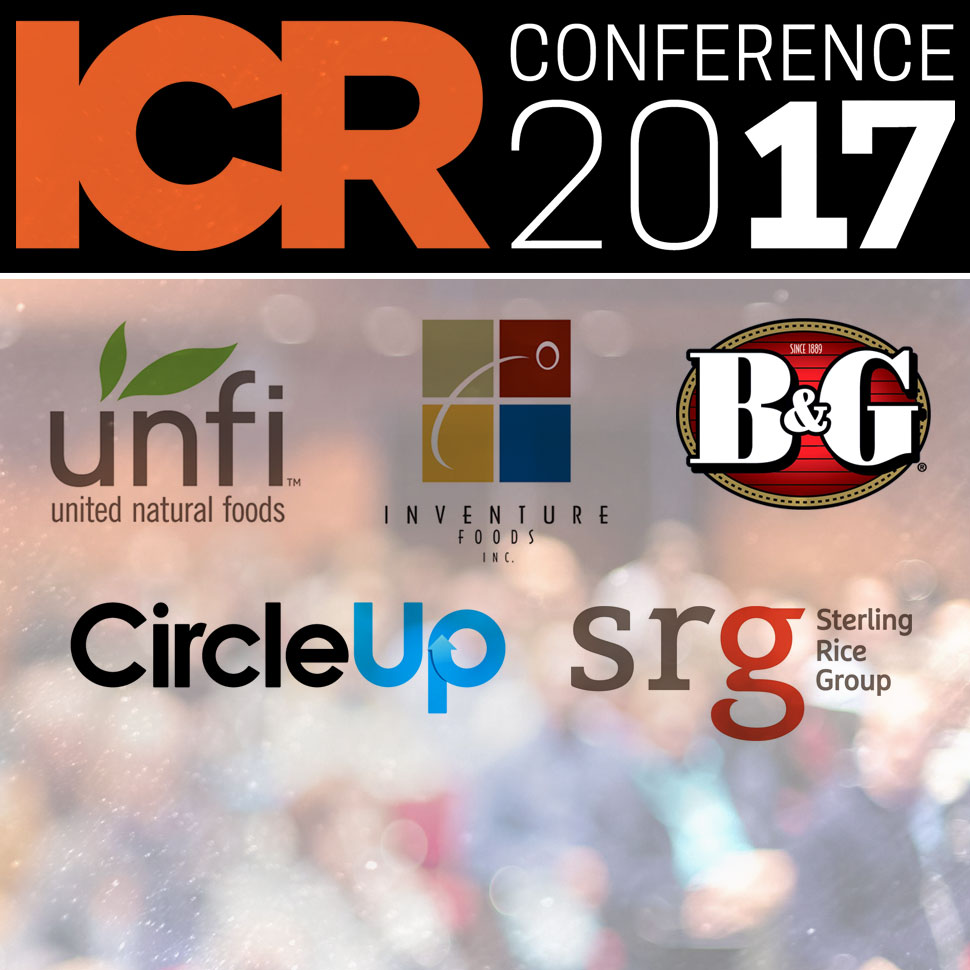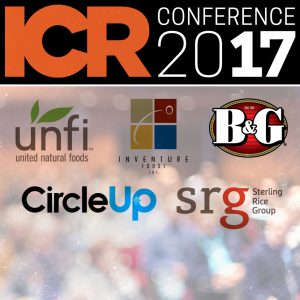 More than 150 public and private companies took the stage during ICR's investment conference this week — and among its presenters were some of the food industry's most influential directors.
The invite-only conference, which took place at the Grande Lakes Hotel & Resort in Orlando, Florida, from January 9-11, hosts more than 2,200 institutional investors, private equity professionals, and equity research analysts.
Here are the highlights:
Inventure Foods' Strategic Financial Review Could Lead To Acquisition
Inventure Foods, which owns brands including Boulder Canyon Authentic Foods, Willamette Valley Fruit Company and Fresh Frozen, is still facing quite a bit of debt on its balance sheets despite a year of growth, according to CFO Steve Weinberger.
Early into his presentation, Weinberger claimed the company was "back in business" after working through numerous losses. He said the company expects to see double digit growth in 2017. This will be a first since 2015 when Boulder Canyon outgrew its capacity and had to hire copackers, and then months later Fresh Frozen issued a national recall. But that success still does not look like enough to pull them out of the red.
"We fixed the Boulder Canyon capacity issues and Fresh Frozen's financials," Weinberger said. "But… it's very hard to invest and grow with that much debt on the sheet."
Six months ago, the company launched a strategic financial review led by financial advisory group Rothschild and Co. He said together they were able to put together "a menu" of options for a possible buyer. Options include selling the entire company or categories like snack, frozen fruit or frozen vegetable. More details are expected to be announced during the company's 2017 Q1 earnings call on March 1.
B&G Brings Innovation To Center Store
B&G Foods' 2015. purchase of Green Giant and Le Suer vegetable brands from General Mills gave the company the capital to expand its infrastructure and support systems, and added more brands to its portfolio. Even with this growth, the company is not immune from consumer trends challenging the entire industry, according to President and CEO Robert Cantwell.
The company is struggling with the base of its business, its more than 45 smaller packaged food brands, due to the challenging center of store environment. Cantwell said the company needs to be more "in tune with what today's consumer wants to buy."
One example of how the company is adapting is Green Giant's new riced cauliflower. Cantwell said riced vegetables have "really moved needle" within its frozen vegetable line. But that innovation won't be limited to its cash cow company. Smaller brands, like its newly acquired Victoria Pasta Sauce business, will also look at ways to meet consumer's changing wants and needs.
"We need to take that learning and apply it to the rest of our dry grocery," Cantwell said.
UNFI Building Strategy, Not Warehouses, in 2017
During CFO Michael P. Zechmeister's presentation, he focused on UNFI'S desire to grow in more ways than one, an echo of the company's December earning call.
Zechmeister said that the company does not need to add any warehouses to its portfolio in 2017, but rather, it does need to expand offerings. This strategic focus comes as some of UNFI's key retail clients, such as Whole Foods Markets, have struggled with sales. Greater product assortment not only will allow UNFI to sell more products to existing clients but may also allow the distributor to attract new, conventional retailers.
The distributor will continue to work with smaller brands, but will emphasize an importance on creating a critical mass before moving brands into new regions. Zechmeister added the company will also be looking to deepen its presence in the "fresh side" of food.
The Sterling Group Takes On Trends for 2017
The Colorado-based brand consultancy firm, the Sterling Rice Group, held a panel featuring the data it collected as part of a report evaluating the macro-trends facing the natural industry.
During a panel entitled "Beyond the Tipping Point: Natural Products Are Now Mainstream," the firm talked about the shifting marketplace. SRG noted that the total sales of combined natural products categories grew by nearly 9 percent to $180.6 billion in 2015, as consumer demand continues to soar.
The panel also spoke to how the natural products industry is changing for its main players and making its mark on the consumer packaged goods market. The natural CPG world is bringing in nearly $200 billion in sales and traditional retailers like Costco and Kroger are trying to take a larger piece of that pie.
CircleUp Finds Shift In Market Share From Big to Small Brands
Small CPG brands may have big potential, according to CircleUp, a crowdfunding platform for accredited investors.
During the company's presentation, the company noted a change in market shares from big to small CPG brands. According to its graphic, the top 25 U.S. food and beverage companies have lost an equivalent of $18 billion in market share since 2009, and 90 of the top 100 CPG brands lost market share in the past year. But thanks to a shift in consumer tastes, as well as dropped market costs and distribution costs, smaller brands are able to grow at a "dramatically accelerated rate."
The company also noted that the early-stage consumer asset class is very attractive, saying it generated $238 billion in consumer M&A in 2015– almost twice that of tech.