To Build Portfolio, Kellogg Acquires RXBAR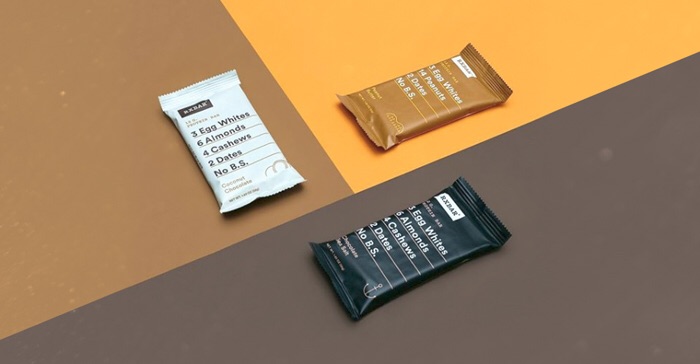 The Kellogg Company announced it has agreed to acquire Chicago, Illinois- based nutrition bar brand RXBAR. The deal is expected to close by the end of 2017.
Founded in 2013, the brand is distributed nationwide in retailers ranging from Target to Whole Foods. The company also has a thriving e-commerce business.
According to Kellogg, RXBAR is the "fastest growing nutrition bar brand" in the US, with net sales of approximately $120 million in 2017. Earlier this summer The Wall Street Journal reported that the bar brand had retained investment bank Piper Jaffray to explore a possible sale.
"We carefully considered who the right partner would be for RXBAR's future. We have always been committed to delivering the highest quality products that taste great, and being radically candid and transparent with our consumers, and these priorities remain," Peter Rahal, CEO and co-founder of RXBAR, said in a statement. "Joining Kellogg is not only a great cultural fit, but it provides us with the tools and resources to accelerate our growth so the brand can scale even faster than it is today."
RXBAR will operate independently as a standalone business unit of Kellogg — though the bar brand plans to look to Kellogg's vast experience to drive growth and scale its business. Kellogg currently owns several other brands that have bars in their lines, including Special K and Nutri-Grain, but RXBAR will give the company a cleaner, more protein dense bar. RXBAR's 11 different flavors of bars contain 12 grams of protein with 210-220 calories and emphasize a limited ingredient list. All bars are free from gluten, soy, and dairy and contain no added sugar aside from the addition of dates.
The brand has become recognizable for its modern packaging, which lists each bar's ingredients under the brand name on the front of pack. The company has emphasized its use of "whole ingredients" to draw in consumers looking for natural protein options and has stood out by avoiding using soy, pea or whey protein but rather a base of nuts and egg whites.
Recently the company introduced a new line of children's bars, which feature the same base but smaller sizes and more kid-friendly flavors. The brand also has several seasonal flavors.
The sale comes as Kellogg struggles to appeal to millennial consumers who increasingly are looking for smaller, more niche brands to fit their eating habits. Consumers also have been progressively looking for easy, convenient snacks that can be eaten on the go. The acquisition of RXBAR is part of Kellogg's strategy to meet these consumers where they are rather than try to reposition legacy brands as innovative.
"With its strong millennial consumption and diversified channel presence including e-commerce, RXBAR is perfectly positioned to perform well against future food trends," Kellogg Company CEO Steve Cahillane noted in a statement. "Adding a pioneer in clean-label, high-protein snacking to our portfolio bolsters our already strong wholesome snacks offering. RXBAR is an excellent strategic fit for Kellogg as we pivot to growth."