RangeMe Raises $4M Seed Round To Grow US Market
RangeMe, an online platform to streamline the communication and discovery process between retail buyers and CPG brands, has announced the closing of a $4 million seed round.
The platform is a web-based interface where suppliers can list their products as well as submit them to retail buyers. On the other side of the equation, retailers can also set up accounts for their buyers to help them discover new products that meet retail parameters such as cost, margin, certifications and more.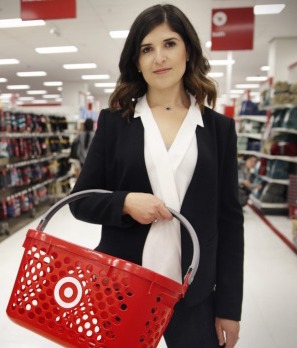 The round, which was led by Simon Equity Partners and Freestyle Capital, and Transmedia Capital will help RangeMe "further dominate the online product discovery space in the U.S." RangeMe CEO and Founder Nicky Jackson told NOSH in an email. In particular, the company plans to build out its product and engineering teams and invest in ways help customers succeed.
Also participating in the round were JGL Investments, Kevin Hartz (founder and chairman of Eventbrite) and Steve Jang (advisor to companies such as Uber). As part of the investment deal, Jang will take on an investor role and Freestyle Capital will receive a board seat.
The investors each bring different skill sets to the table that balance the tech and CPG sides of the RangeMe business. "Freestyle [Capital] was a great culture fit and has a proven track record of successful investments," Jackson notes. "They are very well respected and [the founders] are successful entrepreneurs in their own right." At the same time, "Simon Equity Partners has had a number of successful CPG investments," Jackson says.
Initially founded in Australia, RangeMe turned its focus to America in 2015 and has seen impressive growth in the U.S. ever since. The site now works with over 11,000 innovative and unique brands and retailers including South Eastern Grocers (Winn Dixie, Harvey's and Bi-Lo), Jet.com, 7-Eleven, Sam's Club's regional buying teams and Target.
Jackson says 2016 looks to be just as big a year for the site with a big release coming soon" as well as premium profile option for brands later this year.
The full release can be found below:
SAN FRANCISCO, CA – May 05, 2016 – RangeMe, the global online marketplace that efficiently connects retailers with in-demand products and suppliers, today announced that it has raised $4 million led by Simon Equity Partners,  Freestyle Capital and Transmedia Capital.
RangeMe is the first-of-its-kind vertical marketplace that connects retailers and consumer goods suppliers. Its technology platform allows easy product discovery for retailers, and boosts brand visibility and speed to market among suppliers. Since launching in the U.S. in September 2015, the platform has generated more than 30,000 product reviews by retail buyers and numerous success stories of products landing on retail shelves.
"This capital will enable RangeMe to further dominate the online product discovery space in the U.S. market," said CEO and Founder Nicky Jackson. "RangeMe is experiencing exponential growth fueled by unprecedented product innovation in the consumer packaged goods industry. Investors have recognized our first class tech platform and market leadership and have backed us to expand our platform and operations significantly. We are already working with over 11,000 unique and innovative brands and the investment will see us grow this number substantially."
In the U.S., RangeMe's marquee retail clients include Target, Jet.com and Southeastern Grocers. Board Chairman Ido Leffler is a TV personality from Quit Your Day Job! on the Oxygen Network, who has also successfully built several consumer goods companies including Yes To Inc., Cheeky and Yoobi. With the support of powerhouse retailers and influential entrepreneurs, RangeMe has quickly captured recognition throughout the consumer packaged goods (CPG) industry as a leading player in new product breakthroughs, elevating them to the next level.
As part of this round, the company has boosted its leadership team with the appointment of Josh Felser from Freestyle Capital to the Board and Steve Jang (Uber advisor) as an advisor.
RangeMe's Participating US Seed Investors:
Freestyle Capital
Simon Equity Partners
Kevin Hartz, Founder and Chairman, Eventbrite
Steve Jang, Uber advisor
JGL Investments (Australia)
In 2013, CEO Nicky Jackson founded RangeMe, based on her firsthand experience as a consumer goods entrepreneur. Nicky's desire to achieve fast distribution for her line of baby skincare products inspired her to create an online network to match sellers with buyers looking for products like theirs. Before launching RangeMe, Nicky worked as a marketing executive at Kellogg's, Pepsico and Jim Beam.
About RangeMe: RangeMe is the leading online platform that streamlines new product discovery between suppliers and retailers. The platform empowers retail buyers with an efficient way to discover innovative new products and manage the inbound product submission process. For product suppliers and manufacturers, RangeMe gives increased control over the marketing of their products and greater access to retail buyers.