Preview of Expo East Products and Trends
With this year's Natural Products Expo East less than a month away, brands have started to announce what they'll be featuring on the show floor. While some trends (low fat) have started to fade away, and others (ketogenic foods) are just starting to rise, a few are clearly here to stay — at least a bit longer.
Paleo friendly foods seem to be firmly entrenched across categories, with new launches every week. According to a 2015 study by research firm SPINS, there was an 181 percent growth in paleo positioned products.
Related to the paleo trend, protein rich foods are also still popular. For the 52 weeks that ended June 2, 2016, research firm Nielsen reports that sales of food items with protein claims increased by 4.8% (or $19.6 billion in sales).
At the same time, not everyone is willing to give up their favorite foods. Comfort food and indulgent options still are popular with consumers. According to a 2016 Harris Poll, two-thirds of survey respondents agree they use their favorite comfort food as a pick-me-up. However, products that often resonate the most with consumers offer better-for-you, cleaner ingredient versions of these classics.
Here are three products embodying each of these trends that we'll be keeping an eye on at Expo.
Paleo: Siete Family Foods Cassava & Chia Tortilla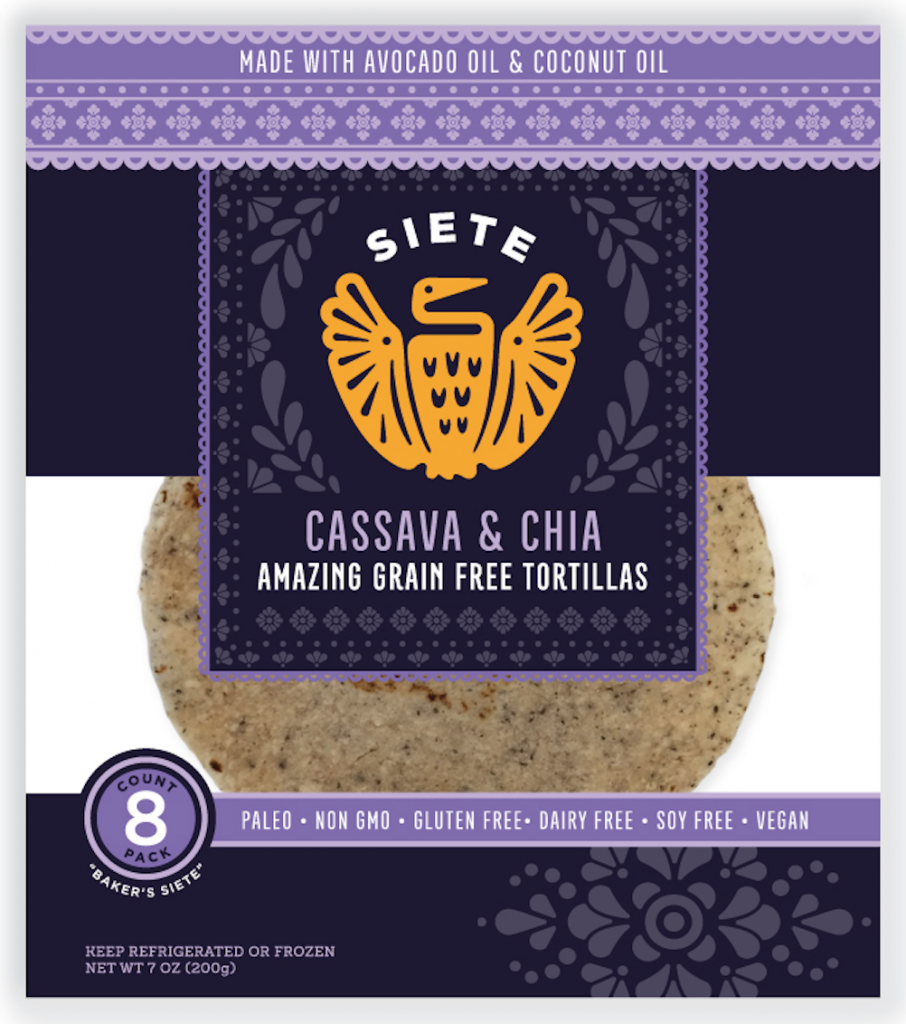 Following the success of their cassava and coconut tortillas and almond flour tortillas, Siete Family Foods now plans to offer a third alternative to consumers. The new line is vegan (unlike the other cassava tortillas which are made with lard), gluten-free, dairy-free and paleo-friendly.
The new addition marks the first Siete tortilla that also contains additional nutritional benefits in the form of chia seeds. Chia, long considered a superfood, adds antioxidants and fiber to the tortillas, transforming this often "empty calorie" product into a filling meal addition.
Siete's tortillas will be available in 6-packs at a suggested retail price of $8.99. Distribution will start via the company's website followed by a nationwide roll out
Protein: Epic Provisions Pork Rinds and Cracklings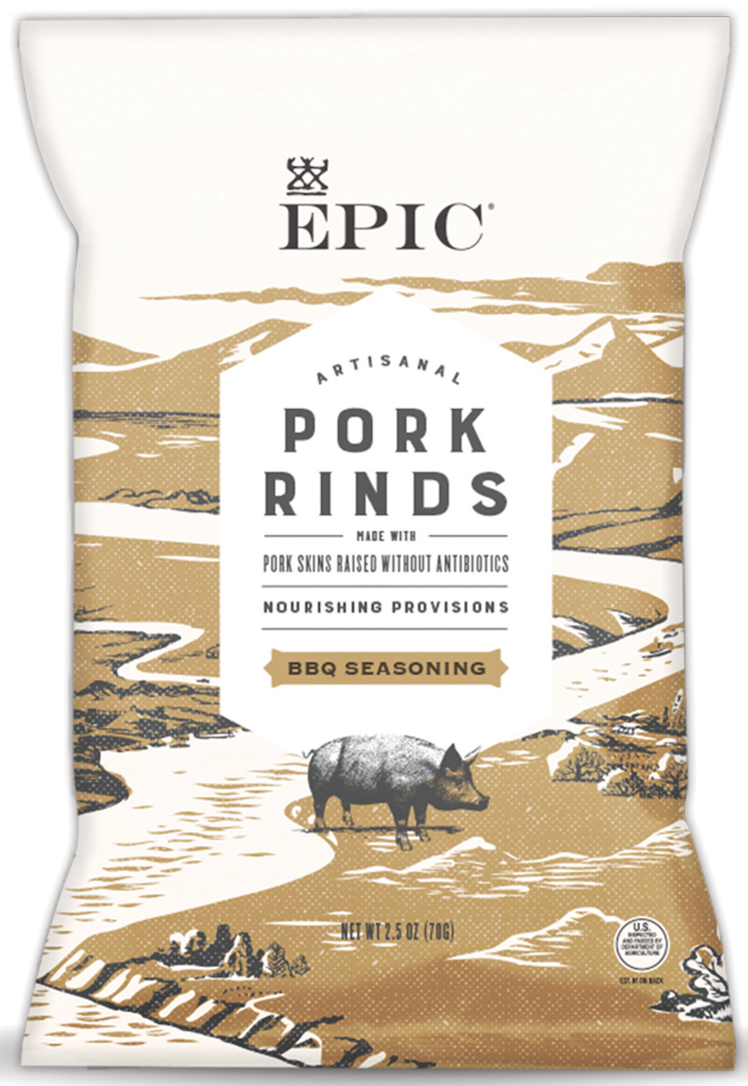 While pork rinds and cracklings may conjure images of a long neglected cellophane package on a hidden convenience store shelf, in reality the snack may be perfect for today's bacon-gobbling, paleo-conscious consumer.
At Expo East, attendees will see the launch of pork snacks for a new generation from General Mill's owned Epic Provisions. The new line of pork rinds (made with fried pork skin for the belly or back) and pork cracklings (made with fried pork skin from the shoulder) offer consumers a high-protein salty snack alternative to chips and crackers.
The two new products also aim to appeal to consumers concerned about food waste. With Epic's "Snout to Tail" commitment, the crackings and rinds help the brand further its goal of using the entire of animal. They also play to consumers' desire for artisanal foods, which carry with them a sense of uniqueness and a more natural form of preservation.
Epic's pork rinds will be available in BBQ and sea salt & pepper while the cracklings will be maple bacon flavored. Both products will have an MSRP of $3.99 for a 2.5 oz bag and launch in September in retailers nationwide, including Whole Foods Market, Natural Grocers and ThriveMarket.com.
Comfort Foods: Birch Benders Larger Format Mixes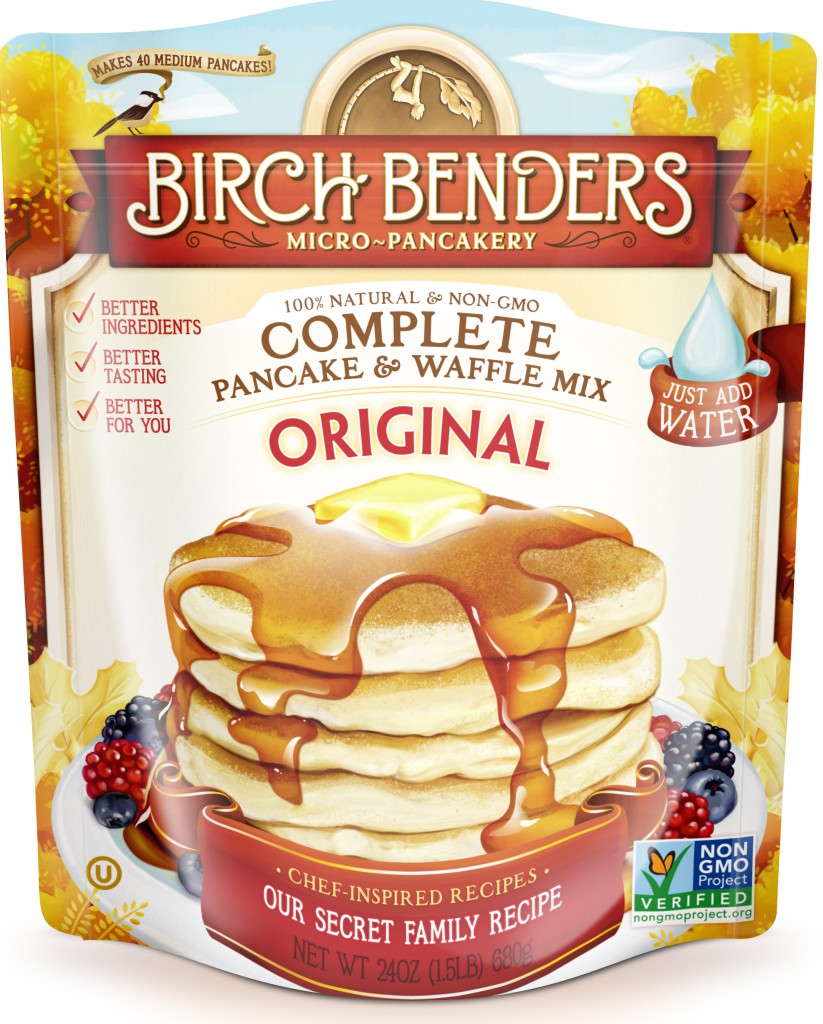 Better for you comfort foods are still a hit with consumers, and Birch Benders plans to capitalize on this trend by offering larger format versions of its pancake and waffle mixes. The line uses high quality, "clean" ingredients across all products and, unlike other mixes, only requires the addition of water, and not eggs or butter.
While Birch Benders offers more classic mix options, they also have several varieties catering to special diets such as gluten-free, paleo and high protein.
Previously available only in 16 oz. bags, at Expo East the brand is launching five of its nine varieties in 24 oz. bags. The larger format bags will retail for $3.79-$3.99 and launch chain wide in Giant Eagle and in roughly 200 Safeway stores in October.