Distribution Roundup: Sweets & Snacks Gain New Retailers
NadaMoo Has Retailers are Saying Yes
After a successful trade show season, NadaMoo (a line of non-dairy, coconut milk based, all natural ice cream) is seeing rapid expansion.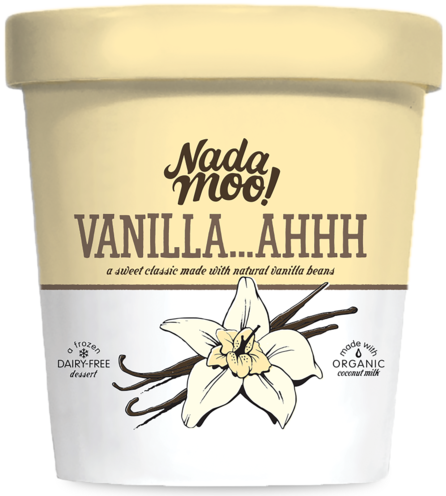 Before the summer, the line was sold in 1,500 stores including Whole Foods, Albertson's HEB, Central Market, Vitamin Cottage, Bristol Farms and numerous independent retailers and co-ops.
In the past few months, the brand added 20-30 chains including HyVee, Earth Fare, and Fresh Thyme. Even more telling, several retailers expanded their relationships with the brand. Whole Foods nationwide, 190 HEB's and more Albertson's Divisions and Vitamin Cottages have all added the brand to shelves due to success in individual regions and tests.
The Austin, Texas-based brand was originally formed in 2004, but started to see national growth in later years. The line attributes this ascent, in part, to the growth of plant-based diets among consumers.
Frontier Snacks Heads to New Territories
Frontier Snacks, a line of nut, seed, fruit and grain clusters, added over 1,000 stores across the Southeast.
In July, the line was picked up by Bi-Lo, Winn Dixie, and Whole Foods. The brand was also added to the gluten-free set of 900 Publix stores.
"Our expansion into this region highlights the growth of natural and specialty products within conventional grocery stores," Lucy Rand, Brand Manager for Frontier Snacks, noted to NOSH. "We are excited to help lead Publix towards a major shift [towards] better-for-you options made with simple ingredients."
Torie and Howard Sees Sweet Success
Organic candy brand Torie and Howard announced they have been accepted into 84 Wegman's locations. The retailer opted to take on the brand's Chewie Fruities, an organic candy chew that has no artificial colors or flavors, GMO's, or other additives).
Chewie Fruities also received placement in Paradies Shops, which operates airport and hotel shops nationally. Recent years have seen increased demand from consumers for healthier options while traveling, especially as airlines have cut back on on-board meals.
Earlier this summer Torie and Howard also achieved international growth in China and when it was picked up by Chinese importer Jipuyuan Trade Co. Ltd.
Simply Gum Has Sales Stretch
Recently, Simply Gum has seen several retailers add the brand to their shelves as an easy impulse buy addition. In more traditional grocers, Ahold's Northeast and Mid-Atlantic regions picked up the natural gum brand, adding a total of 250 new retailers.
The brand has also added more non-traditional retailers. This includes a nationwide pickup by Cost Plus World Market, which adds 280 stores to their portfolio. Additionally, Urban Outfitters added the brand to their line of clothing and accessory stores.
"We're finding that fashion retailers are looking to capitalize on the consumer preferences for natural and healthy snacks and are turning to our product to do so, as it's a chic and premium item," Adeena Cohen, Director of Marketing and Business Development for Simply Gum, told NOSH.
In total the brand has added over 500 stores in the past few months, with most retailers adding the mint, cinnamon and ginger SKU's.