Bonafide Provisions Beefs Up With SUJA, BIGR Execs
Bonafide Provisions, a newly-renamed maker of frozen chicken and beef bone broths, has become a portfolio company of Boulder Investment Group Reprise (BIGR), an investment firm founded by the former managers of Boulder Brands' venture capital group, the company announced this week.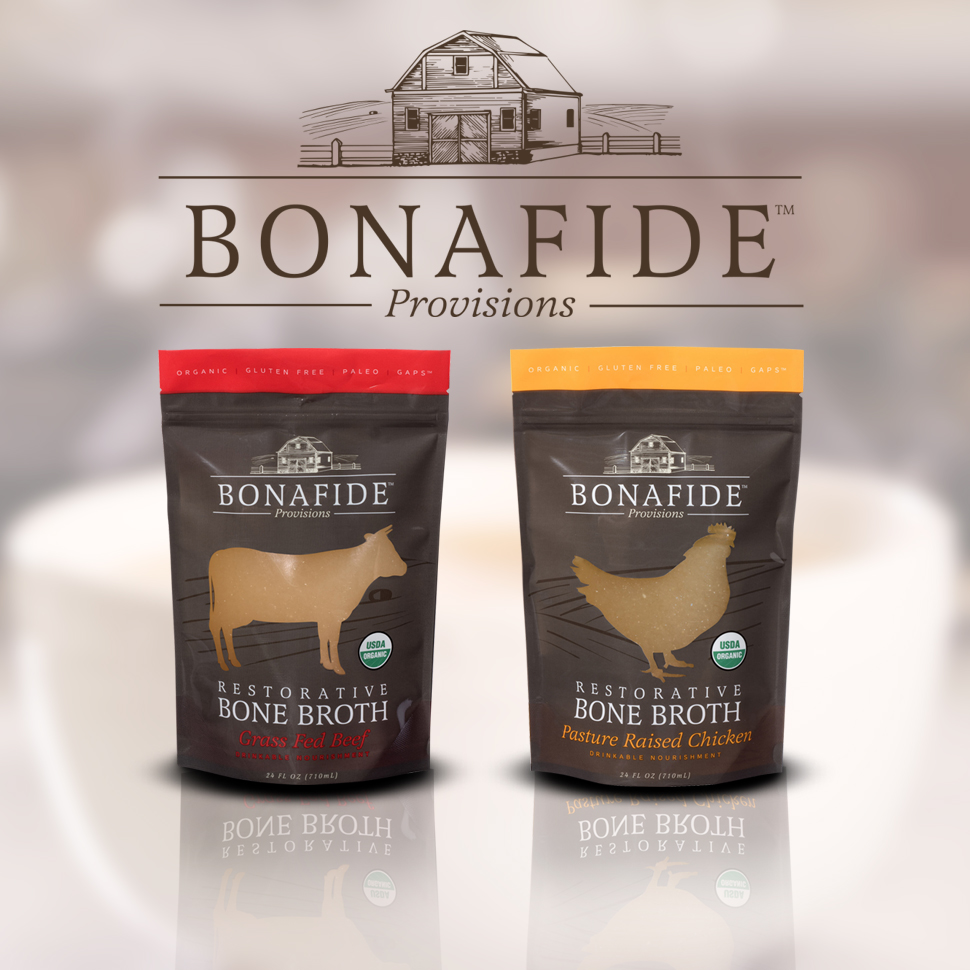 As part of the strategic partnership between the fund and the company, BIGR partners Duane Primozich and Carole Buyers will take a place on Bonafide's newly-formed board of directors, alongside Suja CEO Jeff Church and the juice company's EVP of Operations, Kurt Cahill. Tracy Meidema, the VP of Innovation and Brand Development at Presence Marketing, will also have a board seat. Presence Marketing Founder Bill Weiland is also a principal of BIGR.
The news comes soon after the company's Expo West's reveal of new branding, which included renaming the company, which had been called Real Bone Broth. The brand launched nationally in Whole Foods in February.
Bonafide has only been in stores since 2015; originally two of its co-founders, Sharon Brown and Alexandra Rains, only sold the broths to clients from their respective nutritional practices.
Both Brown and Rains are strong believers in the idea of "food as medicine" and the restorative features of bone broth. Brown was inspired to become a nutritional therapist after her son, who suffered from chronic allergies and sinus infections, only experienced relief after eschewing all packaged food and turning to traditional treatments.
Bonafide's key point of differentiation from its competition in the segment is that it is sold frozen. That wasn't initially an advantage; Brown said the company was advised not to go into the freezer set and instead sell the broth refrigerated or shelf stable. But, the co-founders refused to compromise on quality as many forms of preservation lower the broth's nutritional benefits.
Primozich agrees with the placement.
"We believe that the bone broth category will be built out in the freezer," he said. "I think when that you compare making your own bone broth and all of the labor required to do that… the consumer is going to give up a little of the convenience factor to get a really efficacious product."