`Uala Pure Purple Power Donates to San Francisco Bay Area Food Banks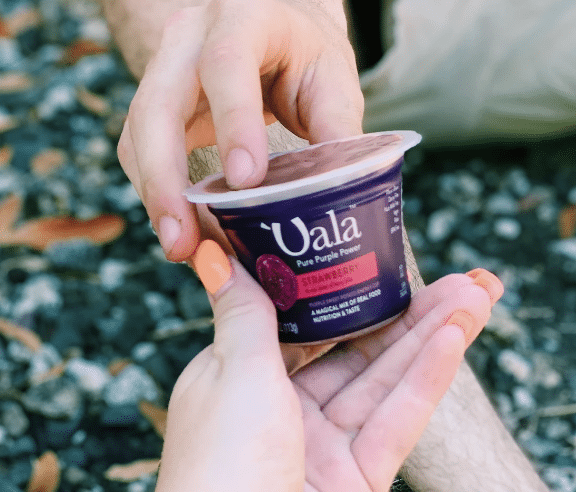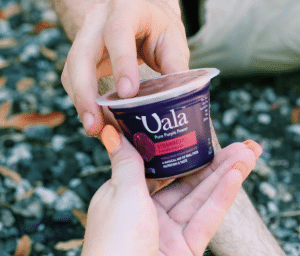 PETALUMA, Calif.– `Uala Pure Purple Power, a purple sweet potato based food brand based in Petaluma, CA, announced that they will be launching a Get `Uala ~ Give `Uala program.
The company is donating 25 cases to leading Bay Area food banks and is asking for help to give even more. It has 100 additional cases to give away.
"Although we are a young company with limited resources, we are a company founded on the understanding of the true power of food and we want to contribute in the best way that we can." said Founder, Shaun Aharam. "Just a few months ago, the word community meant our friends, local retailers, small business owners, trail lovers, beach goers and so on… Now 7 weeks into this, with limited visibility ahead, the word community has taken on a new meaning. A meaning defined today by a deeper level of compassion and motivation to help those in our community who need it most."
For every 12 pack case ordered from now through 5/8/2020, `Uala will donate a 12 pack case across leading Bay Area food banks who are on the front lines as Covid-19 threatens the basic need for nourishment for so many in our community.
About `Uala Pure Purple Power
`Uala is an innovative purple sweet potato based food brand that offers versatile, shelf stable Power Cups and Shots whose combination of incredibly clean ingredients, vitamins and minerals, and complex carbohydrates taste great and give you the power to push through the tough moments so you can make it to the great ones. The idea was first created in August 2015 by Shaun Aharam. The company launched its Power Cups in Q4 2019 in 111 doors in Target, primarily in Southern California. In 2020, they expanded into 27 NorCal natural grocery doors and have a strong founder-led demo program (35 demos to date). For more information please visit www.pureuala.com.