Food-X Unveils 10th Cohort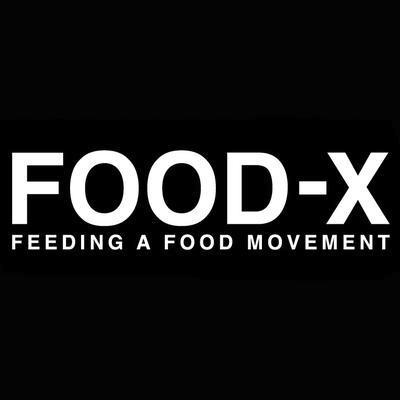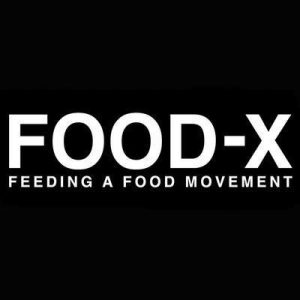 NEW YORK– Food-X today unveiled the eight food innovation startups that are a part of its latest cohort: Cohort 10. Among the companies are an AI-powered precision nutrition platform; a disrupter fueling the tea category with clean, raw, fresh-leaf products; a venture offering antioxidant-rich beverages made from upcycled avocado seeds; and a startup tackling global food waste – one city at a time.
Founded in 2014, Food-X is the pioneering and most active food innovation accelerator in the world. The accelerator has worked with more than 85 young companies over the last five years. In total, Food-X has invested more than $10 million in startups, such as Halla, Uplift Food, Bizzy Coffee, Simply Good Jars, and Abbot's Butcher, who have gone on to raise an additional $40 million.
For Cohort 10, Food-X reviewed nearly 500 applications from more than 50 countries before landing on eight startups from Canada, the Czech Republic, Denmark, and the U.S. Fifty percent of the Cohort 10 companies are led by a female CEO, well above industry average. According to Pitchbook, U.S. companies founded solely by women garnered 2.3 percent of the total capital invested in venture-backed startups in 2018. Moreover, 25 percent of the startups in Cohort 10 are minority led or co-led.
"Food-X fosters new generations of entrepreneurs that bring innovative concepts to market. We equip them to create a more responsible and sustainable food future," said Peter Bodenheimer, Managing Director and Partner, Food-X. "Health-conscious consumers are rising up and the food as medicine movement has arrived. 75 percent of Cohort 10 makes nutrition a top priority to help treat chronic disease, improve health, and increase quality of life. Our team is excited to work with these founders as they build businesses that will redefine the food system."
Cohort 10 is comprised of the following:
AI Nutrition: An AI-powered precision nutrition platform that integrates with online grocers to automate the shopping experience for better health outcomes, lower costs, and reduced food waste.
Bevv: An online marketplace and a logistics and e-commerce solution for craft breweries and cideries to reach consumers – from the taproom to their front door.
Edi Health: A curated health and wellness marketplace featuring nutrient-dense ingredients and products from top global brands.
Farma Genetix: A startup harnessing food as medicine to help cure chronic conditions through genetically tuned natural supplements and personalized customized diets.
Hidden Gems Beverage Company: A venture offering antioxidant-rich ready-to-drink beverages made from upcycled ingredients to move towards the complete reutilization of produce and reduce food waste. First up: Avoh!, a beverage made from avocado seeds.
Millennia TEA: The creators of an entirely new category of tea – clean, raw, fresh-leaf tea – to deliver maximum antioxidants and fuel wellness.
YoFiit: A startup on a mission to elevate nutrition in the plant-based food and beverage category, including "Miylk10" – a ground-breaking high protein, gum-free, non-dairy milk made from chickpeas and flax that matches the macronutrients of 1% cow's milk.
YourLocal: A food-rescue startup working with reputable neighborhood restaurants to offer quality surplus food at 50-70% off to conscious consumers via the YourLocal app.
Food-X is scaling change throughout the food system by investing in early stage entrepreneurs that aim to solve the biggest global food challenges: health and wellness, sustainability, food safety, traceability, supply chain efficiency, transparency, and more. The accelerator looks for startups within the traditional food value chain, such as production, processing, distribution, consumption and disposal, as well as those leveraging emerging technologies to transform the industry and those "prescribing" nutrition as part of the burgeoning food as medicine movement.
Food-X provides an intensive 3.5-month program in New York City designed to empower the next generation of food innovators. The accelerator program helps these nascent companies grow quickly and reach their full potential via financial and human capital investments that span startup capital, expert mentorship, and access to a global network of thought leaders, as well as a growing Food-X Alumni community. The program culminates with a capstone event: the opportunity to present the company to angel investors, venture capital funds, and media.
Food-X's involvement with the cohort doesn't end after the startups graduate from the program. The accelerator continues its long-term relationship with the ventures, providing follow-on investment and ongoing guidance.
The accelerator is currently accepting applications for its eleventh cohort, which kicks off in the spring of 2020. Interested food entrepreneurs are encouraged to apply online at www.sosv.com/apply/food-x/.
About Food-X
Founded in 2014, based in New York and twice recognized by Fast Company as one of the world's top 10 most innovative companies in the food category, Food-X is the first and most active food innovation accelerator in the world. With a mission to scale change throughout the food system, the accelerator empowers early stage food tech companies across the supply chain, from agtech through direct-to-consumer brands, to bring their products and services to market at speed. Food-X is powered by SOSV, a global venture capital fund with $625 million in assets under management and a staff of more than 110 people operating world-class vertical accelerator programs. For more, please visit www.food-x.com. Follow the conversation on Instagram, Facebook, Twitter, and YouTube. #FoodX