Simple Mills Releases Sprouted Seed Crackers in Hexagon Shape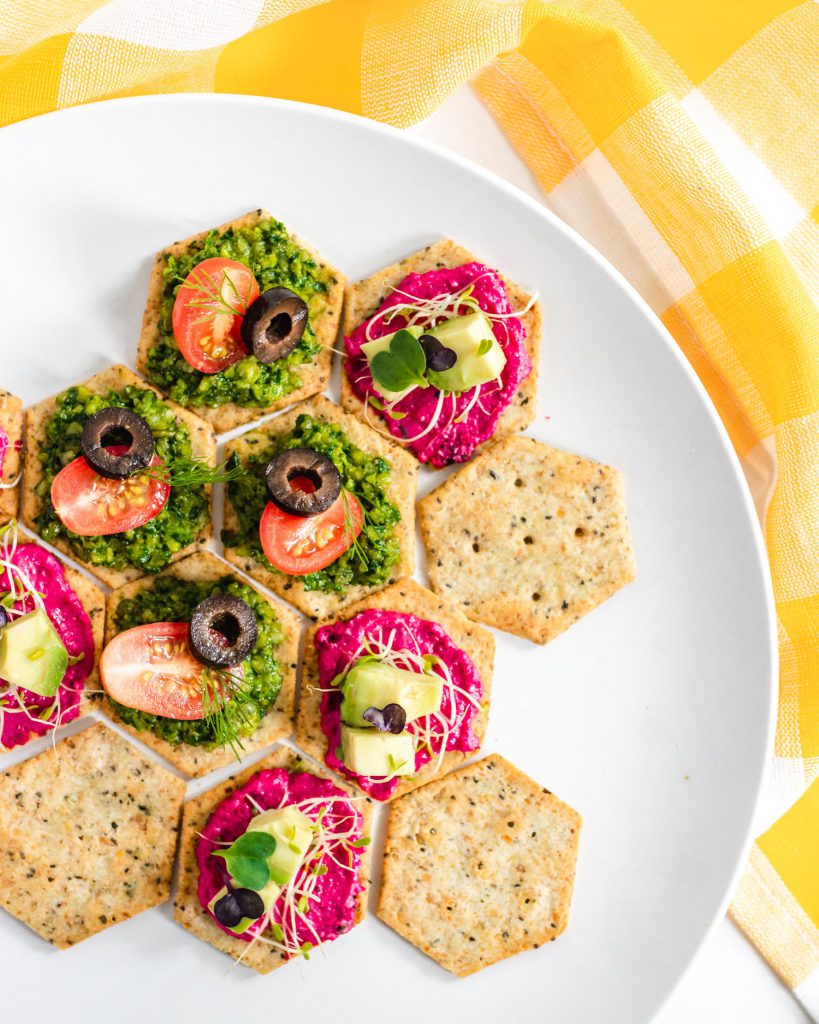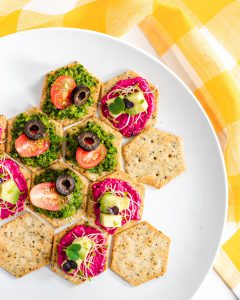 BALTIMORE — The perfect gluten-free, nut-free, clean-eating cracker has just gotten even better, thanks to a new hexagonal shape that helps Simple Mills Sprouted Seed Crackers resist breakage in the box. Everything else is the same as the top-rated original ("Taste just like a real gourmet grain cracker!" raves one five-star reviewer), including the sprouted seed base designed to pack the maximum nutritional punch.
Available in Original, Everything, Jalapeno and Garlic & Herb varieties, Simple Mills' newest cracker collection features four different seeds along with other simple whole-food ingredients that fulfill the company's "nothing artificial ever" pledge.
Sunflower and flax seeds are sprouted to boost nutrient absorption by removing the outer seed layer that limits vitamin and mineral availability to the body. The addition of hemp and chia seeds plus ingredients like organic sunflower oil and organic spices yields a clean cracker that is free of GMOs, gluten, grains, soy, corn, dairy, gums and emulsifiers as well as vegan and paleo-friendly.
Whole Foods, Sprouts, Meijer, Fresh Thyme, Albertson/Safeway, Wegman's, Shopko, Thrive, Natural Grocers, Amazon and other retailers are carrying the new and improved crackers at an MSRP of $4.99.
Also offering six varieties of Almond Flour Crackers, eight Almond Flour Baking Mixes, and eight Crunchy and Soft-Baked Cookies, Simple Mills is now the #1 natural cracker brand, the #1 natural baking mix brand, and the #5 natural cookie brand, according to SPINS data for the week ending 8/12/2018.
For more information, visit www.simplemills.com or follow the company on Facebook (www.facebook.com/SimpleMills), Twitter (twitter.com/simplemills), Instagram (instagram.com/simplemills) or Pinterest (www.pinterest.com/simplemills/).