Keto Cookie Startup Fat Snax Launches Into Retail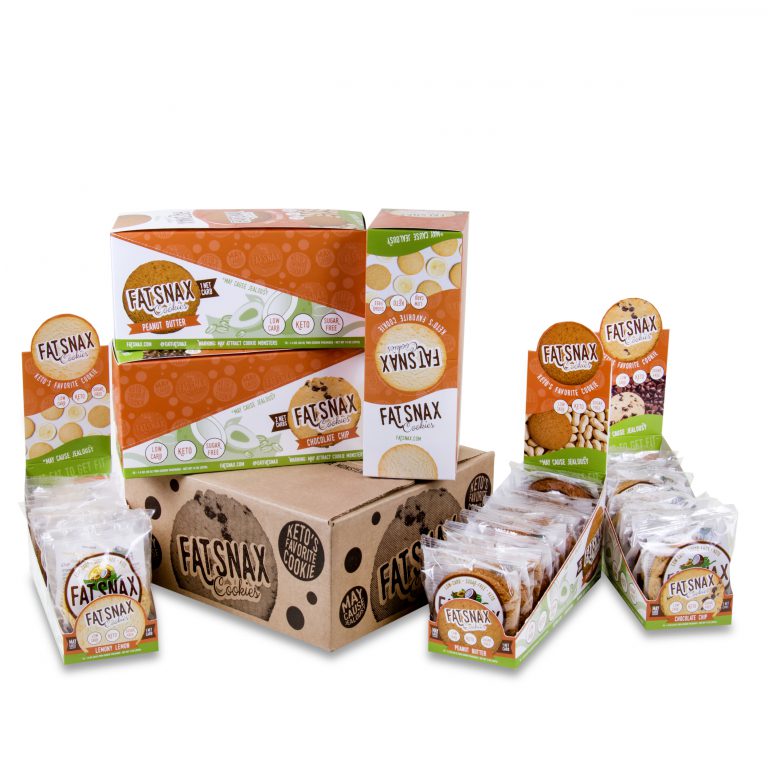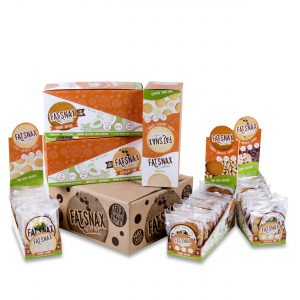 BROOKLYN, N.Y.– Fat Snax – the snack startup known for their leading keto and low-carb cookies – is kicking off a major retail launch. The 18 month old e-commerce brand has partnered with The Vitamin Shoppe to offer their best-selling keto cookies nationwide in 740 stores.
"Making a large retail launch like this is an exciting step," said CEO Jeffrey Frese, who started Fat Snax after adopting a keto lifestyle and getting frustrated with the limited snack options. "While we've had great success so far online, we're ready to reach customers in person and The Vitamin Shoppe has been a great launch partner."
Fat Snax Cookies will be found in The Vitamin Shoppe's Keto HQ section, which launched in August of this year. Keto HQ is focused on offering a tailored experience to those living a ketogenic lifestyle.
"This stage will be fun given the demand we're seeing from stores and their customers," Erica Eisenstadt, Fat Snax's Director of Retail Sales, said. "We have garnered interest from both the natural and conventional spaces and are building out both."
Despite startup-style growth, Fat Snax is a bootstrapped team of four. "It's funny – people look at us as a large, established company because of our growth," continued Frese, "but we feel like David taking on a Goliath of carb-filled snacks that have been popular for decades."
Fat Snax currently come in Chocolate Chip, Peanut Butter, and Lemony Lemon. Each flavor has just 1-2 net carbs and no sugar, while containing 8-9 grams of fat. They're also free of grains, gluten and preservatives. All 3 Fat Snax flavors will be sold in a 10-pack grab-n-go style shelf caddy, with new flavors being rolled out in the coming months.
"As the demand for keto products continues to grow so does our responsibility to provide only the best solutions for our customers from the brands they know and trust," said Dave Mock, Chief Merchandising Officer at The Vitamin Shoppe®. "Fat Snax will certainly make a delicious and well-received addition to our KETO HQ."
Their trendy cookies are the favorite of keto and low-carb influencers and have been mentioned on Instagram (@eatfatsnax) by celebrities such as the Jersey Shore's Vinny Guadagnino, who goes by Keto Guido on Instagram, comedian Iliza Shlesinger, and adult actress turned keto lifestyle influencer Jenna Jameson, among others.
Fat Snax's retail expansion will continue this year and throughout 2019.
About Fat Snax:
Fat Snax, Inc. is a privately held startup based in Brooklyn, NY with the mission of making the world's best low-carb and keto-friendly snacks. The company was started by Jeffrey Frese and launched its products for sale in March, 2017. Along with the cookies, Fat Snax also sells Fat Tea online. Fat Snax products can be found on fatsnax.com and amazon.com/fatsnax. They promise their snacks will rock your world.