Impossible Foods Receives Halal Certification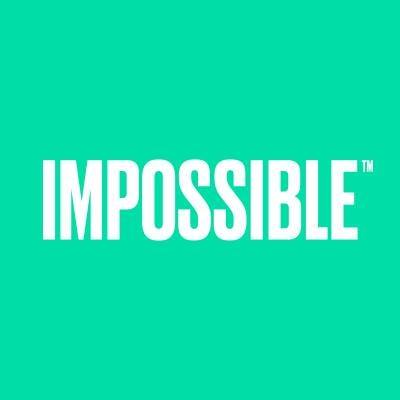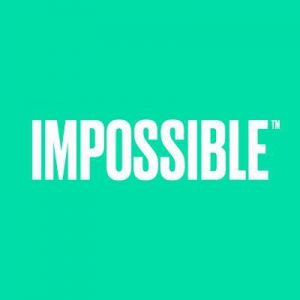 NEW YORK— Impossible Foods received its halal certification from the Islamic Food and Nutrition Council of America (IFANCA), one of the world's most discerning organizations dedicated to upholding halal practices. 
"I'm very proud to be the first halal cart vendor in all of New York City selling Impossible Foods"
The company's flagship product, the Impossible Burger, is now halal certified by IFANCA under the Jabatan Kemajuan Islam Malaysia (JAKIM) regulations.
"Securing halal certification is a significant milestone for us," said David Lee, Chief Operating Officer and Chief Financial Officer of Impossible Foods. "Our goal is to make plant-based meat available to everyone around the world—including to those who have religious dietary restrictions. We're thrilled that the Impossible Burger can now be served in halal establishments."
Earlier this year, Impossible Foods was certified kosher by the Union of Orthodox Jewish Congregations of America (the "Orthodox Union" or OU). In November, Impossible Foods received the highly regarded Safe Quality Food (SQF) certification as administered by the Safe Quality Food Institute (SQFI).
The Mother of All Halal Carts
Starting Dec. 11, celebrated street food vendor Royal Grill Halal in New York City will begin serving Impossible Foods' flagship plant-based meat.
Located on the sidewalk at 44th St. and Sixth Ave. in Midtown Manhattan, Royal Grill Halal serves Indian favorites six days a week from 11 am to 11 pm. The winner of the top prize at the 2018 Vendy Awards, Royal Grill Halal boasts five stars with 145 reviews on Yelp, making them the highest-rated street vendor in New York City. With lines that often stretch down the block, owners MD "aka Royal" and Hira Alam attribute their success to making everything from the heart.
"I'm very proud to be the first halal cart vendor in all of New York City selling Impossible Foods," said MD "Royal" Alam, who with his wife started the business in 2005. Royal and Hira are members of the Street Vendor Project, the non-profit organization at the Urban Justice Center that provides legal representation to vendors across the city and helps them grow their small businesses.
Making Halal Meat Available for All
Prior to receiving the certification, a halal auditor visited Impossible Foods' 68,000-square-foot manufacturing plant in Oakland, California. The auditor inspected the facilities, reviewed ingredients, and observed the complete production process, before confirming that the ingredients and the plant's practices are halal-compliant and adhere to Islamic dietary laws, as defined in the Koran.
The word "halal" derives from the Arabic word meaning lawful or permitted, as opposed to "haram" or prohibited. As required by halal specifications, the consumption of pork is not permitted and any slaughter must adhere to proper Islamic methods.
The Impossible Burger contains no animal ingredients whatsoever. It is made from simple ingredients, including water, wheat protein, potato protein and coconut oil. One special ingredient — heme — contributes to the characteristic taste of meat and catalyzes all the other flavors when meat is cooked.
Big Taste, Small Footprint
Impossible Foods makes meat directly from plants — with a much smaller environmental footprint than meat from animals. The company uses modern science and technology to create wholesome and nutritious food, restore natural ecosystems and feed a growing population sustainably.
The Impossible Burger is now available in about 5,000 locations in the United States, Hong Kong and Macau — up from about 50 restaurants one year ago. The company has announced plans to launch in Singapore in 2019, with additional markets to come.
To satisfy the global demand for meat at a fraction of the environmental impact, Impossible Foods developed a far more sustainable, scalable and affordable way to make heme and therefore meat, without the catastrophic environmental impact of livestock. The company genetically engineers and ferments yeast to produce a heme protein naturally found in plants, called soy leghemoglobin.
The heme in the Impossible Burger is identical to the essential heme humans have been consuming for hundreds of thousands of years in meat — and while the Impossible Burger delivers all the craveable depth of beef, it uses far fewer resources.
About Impossible Foods
Based in California's Silicon Valley, Impossible Foods makes delicious, nutritious meat and dairy products directly from plants — with a much smaller environmental footprint than meat from animals. The privately held company was founded in 2011 by Patrick O. Brown, M.D., Ph.D., a Professor Emeritus at Stanford University and a former Howard Hughes Medical Institute investigator. Investors include Khosla Ventures, Bill Gates, Google Ventures, Horizons Ventures, UBS, Viking Global Investors, Temasek, Sailing Capital, and Open Philanthropy Project.