Better-For-You Meat Snacks Brand Chomps Introduces Chomplings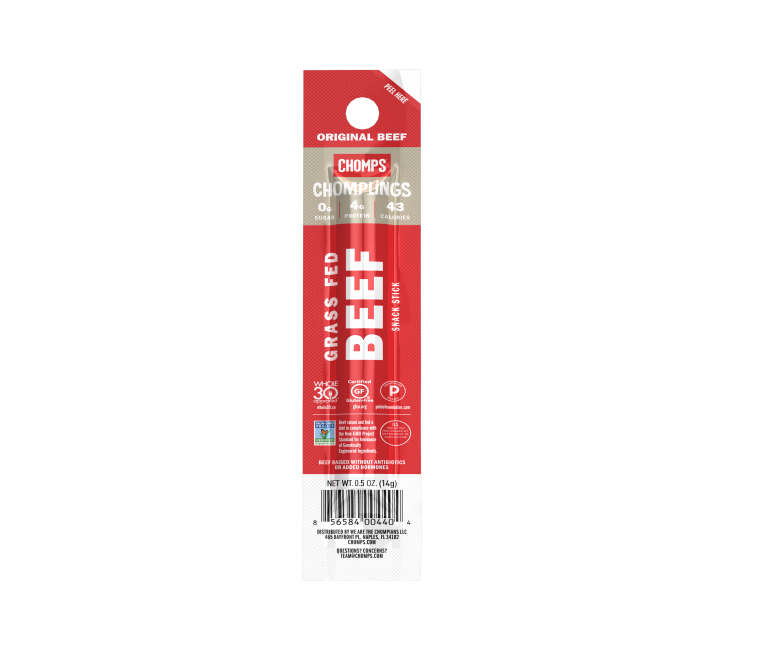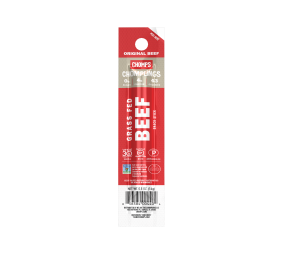 CHICAGO, Ill. / NAPLES, Fla. – The Chomps line of clean-sourced meat snack sticks is responding to its growing popularity by increasing its range of snacks for the second time this year. Just a few months after the brand's introduction of two new turkey varieties, Chomps this November introduces "Chomplings," a smaller-size snack stick (at .5 oz.) scaled for smaller appetites and immediate protein needs to help you meet dietary goals or simply get through to the next full meal.
The Chomplings line was inspired by brand co-founder and ceo Pete Maldonado's parental experience with his 2-year-old son. Jokes Maldonado: "We got tired of cutting a regular size Chomps in half for him." Maldonado, who worked as a successful personal trainer before he founded Chomps in 2012, is passionate about healthy eating and food education for people of every age, and every generation. "The body needs protein, particularly when you're younger or still growing."
While Chomplings' smaller size might appeal to children, it is most definitely for everyone who loves healthy snacking.
Chomplings is available in two varieties:
Original Turkey: A .5 oz./14 gram snack stick with 5 grams of protein and 29 calories
Original Beef: A .5 oz./14 gram snack stick with 4 grams of protein and 43 calories
The new snacks will be sold in boxes of 24 sticks with a price of $28.00 and are available on https://chomps.com/ starting in November.
Past the convenience of Chomplings' size, the snack sticks amount of protein is often the perfect bridge between meals or during a midday work slump. "Americans tend to 'supersize' everything," says Maldonado. "We want to show consumers that smaller can be better, and that it's about optimal — not maximum — protein consumption."
Chomplings boasts the same clean-sourced meats as the main Chomps line and all the same certifications: Non-GMO, gluten-free, paleo and Whole30 approved.
The Chomps brand is a top-selling product on e-comm and Chomplings will launch exclusively on Chomps.com starting November 2018. Further retail distribution for the snacks will start in 2019.
About Chomps
Chomps knows life gets busy and that snacks should empower your choices, not compromise them! That's why Chomps wants to redefine better-for-you snacking with its signature meat snack sticks, made from the highest quality, humanely-raised meats and containing only natural ingredients. Chomps' stringent quality standards ensure the brand sells only the very best snacks online and in stores. Chomps is the only meat snack that is Whole30 Approved, Certified Gluten Free, Certified Paleo, and Non-GMO Project Verified. In addition to its certifications, Chomps snacks never contain added sugar, soy, dairy, artificial preservatives or colors, MSG, fillers like pork, binders, added nitrates or nitrites.